Don't let dry winter skin get you down. This festive Mint-tastic DIY Sugar Scrub will give your winter skin a glow despite the weather.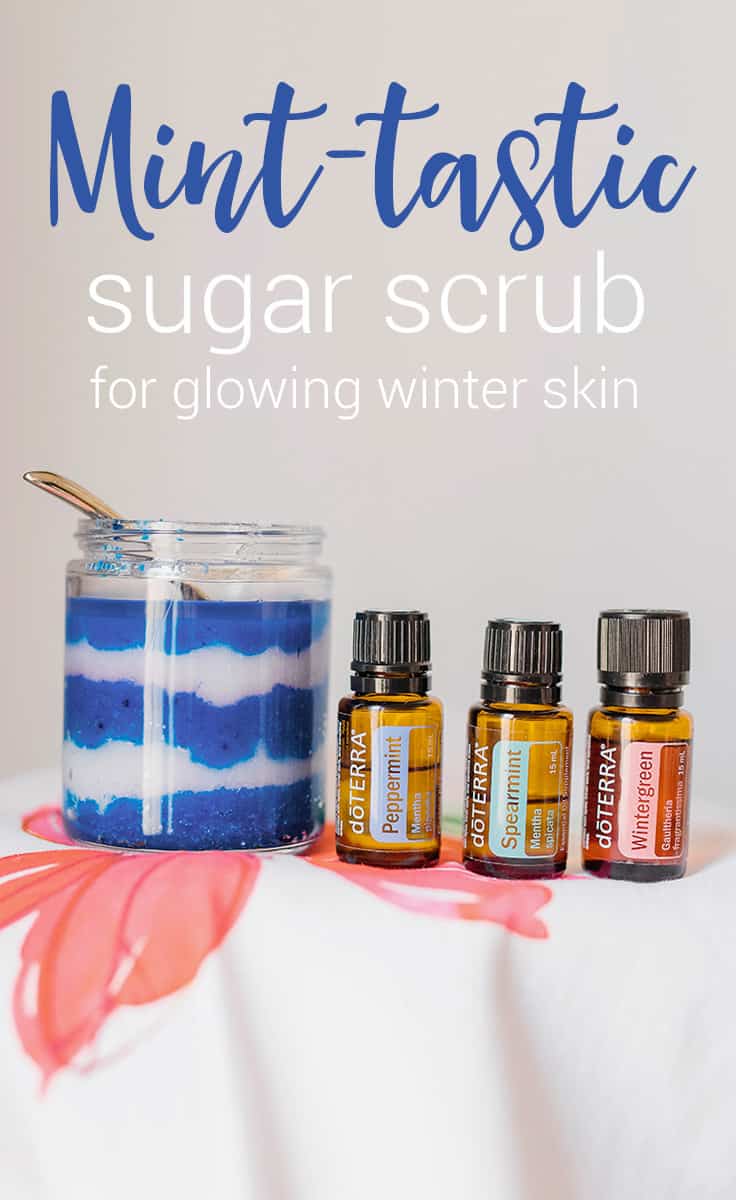 Winter can seriously wreak havoc on your skin. The dry and cold weather can make your skin crack, peel, and itch. Thankfully, there is a simple trick that will help keep your skin soft, smooth, and healthy all winter long. What's the simple trick you ask? A sugar scrub of course! The sugar gently exfoliates your skin while the oil moisturizes and softens your skin. I love this Mint-Tastic Sugar Scrub for winter because it smells incredible. I even added in a little bit of coloring to help make things extra festive. This would make a wonderful gift for the holidays!
WHAT KIND OF INGREDIENTS DO I NEED TO MAKE SUGAR SCRUB?
At the bare minimum, you can make this with white sugar and some coconut oil or other scentless oil. But adding the essential oils turns the scrub into a tingly, invigorating experience that is much more fun. And if you want to add colorings to the recipe, get some food grade colorants (but warning – they can dye your skin if you use too much!). You can order essential oils from doterra or find them online at Amazon too. They aren't super inexpensive, but a few drops goes a long way!
HOW MUCH DOES IT COST TO MAKE?
Here is the cost breakdown for you to make one jar of this diy sugar scrub recipe.
3/4 cup white sugar: $.40
1/2 cup Fractionated Coconut Oil: $2.25
5 drops Peppermint essential oil: $.41
5 drops Wintergreen essential oil: $.38
5 drops Spearmint essential oil: $.58
GRAND TOTAL = $4.02
Feel free to mix and match the type of oil you use in your sugar scrubs. Grapeseed, coconut, olive, and almond oil are all great substitutes. Just try to use oils that are scentless so the essential oils can really shine.
It is really easy to make this recipe. Basically, you just mix together your ingredients, and place in a jar! Here are some pictures that walk you through the steps.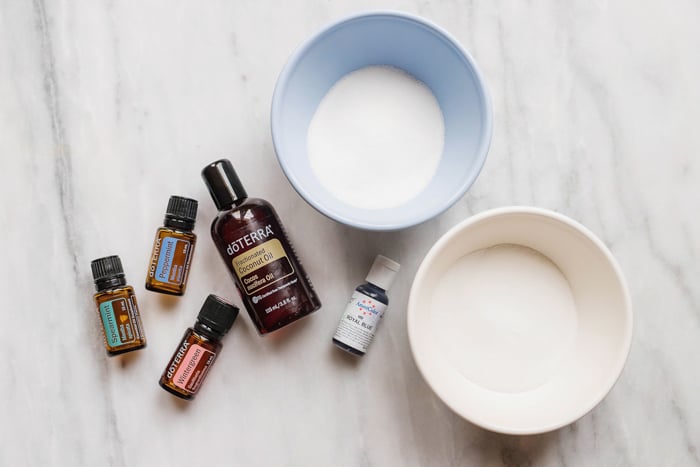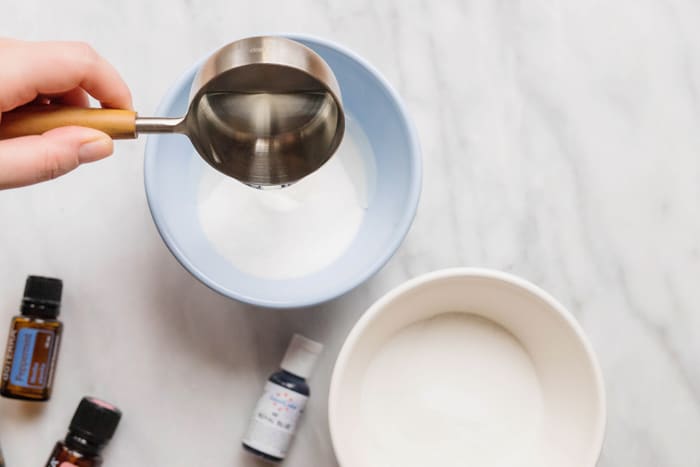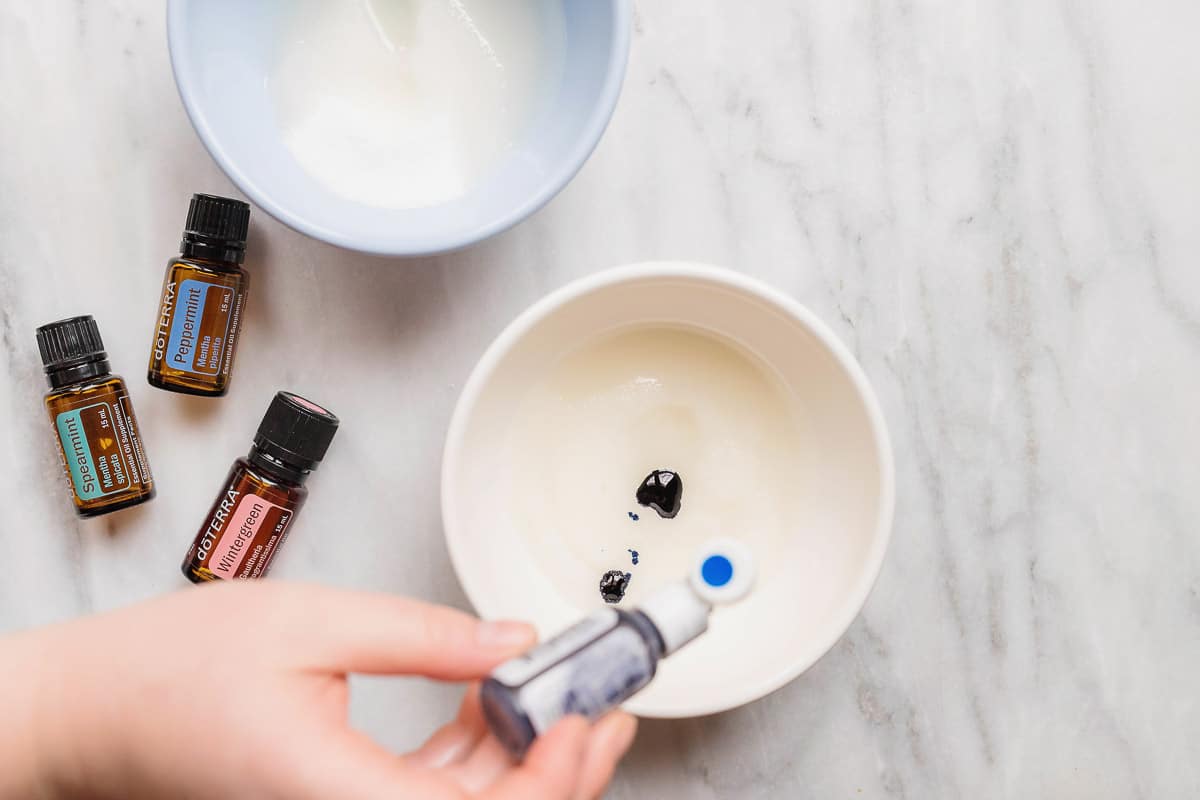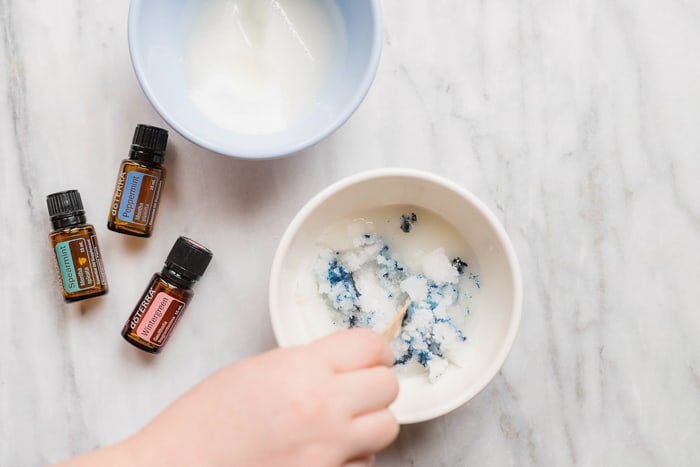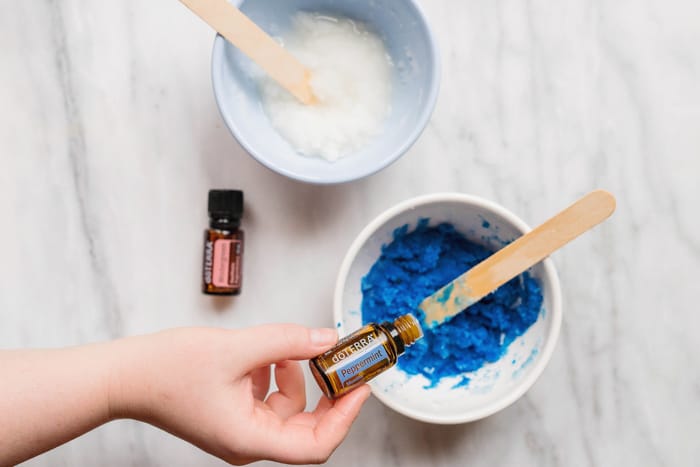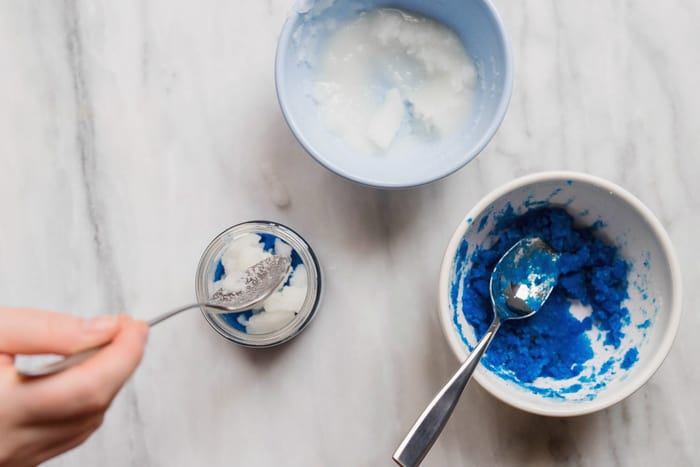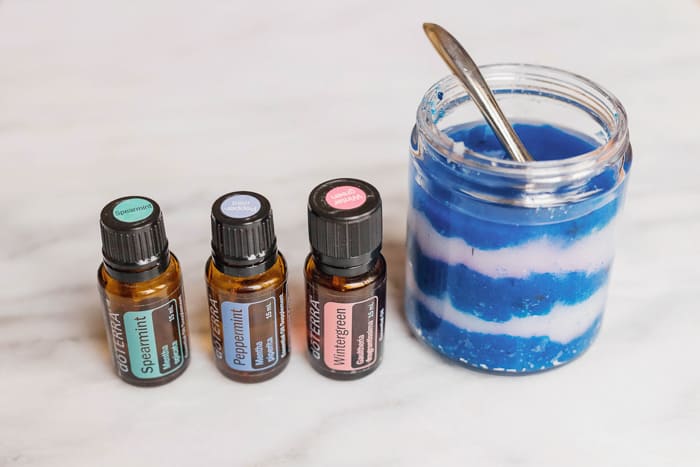 HOW TO MAKE THIS DIY MINT-TASTIC SUGAR SCRUB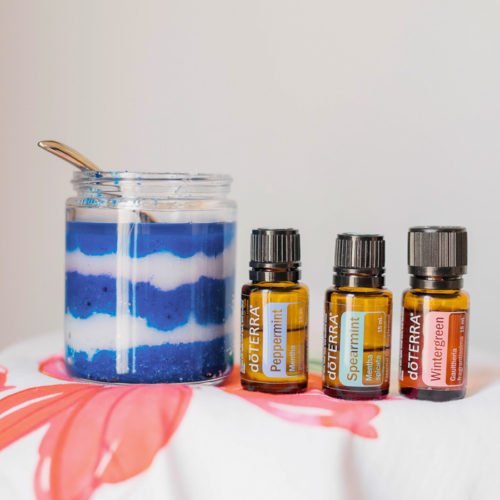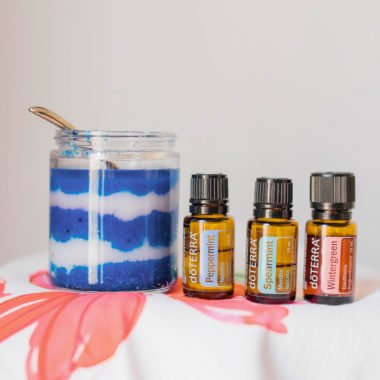 Mint-tastic DIY Sugar Scrub Recipe
Don't let dry winter skin get you down. This festive Mint-tastic DIY Sugar Scrub will give your winter skin a glow despite the weather.
Print
Pin
Rate
Ingredients
3/4

cup

white sugar

1/2

cup

Fractionated Coconut Oil

5

drops

Peppermint essential oil

5

drops

Wintergreen essential oil

5

drops

Spearmint essential oil

Optional: food coloring
Instructions
In a glass bowl, add sugar and Fractionated Coconut Oil. Mix together until sugar is all moistened. If you are wanting to add colors to your sugar scrub, divide into separate bowls and add small amount of coloring.

Add essential oils to sugar mix and stir.

Layer sugar scrub as desired inside on a small glass container with a lid.
TO USE
Apply a generous amount of scrub onto damp, clean skin. Scrub until the sugar starts to dissolve. Rinse with warm water and pat dry.