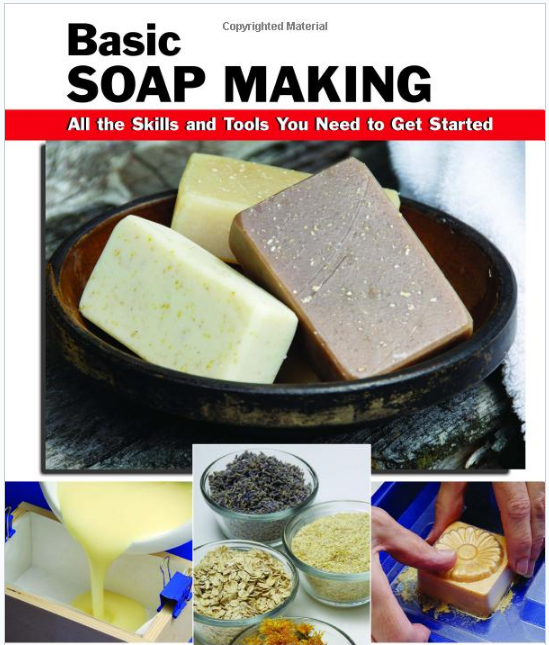 Last night I was chatting with an experienced soap maker who recommended this book for me on Basic Soap Making. How wonderful it was when I went to Amazon when I got home and found that it is currently FREE! So I downloaded it and read the whole thing last night.  I loved it…it was full of great pictures and recipes. I absolutely recommend downloading this ebook while it's free now!
I was able to download this to my Android smartphone by downloading the Kindle app from the Amazon app store to my phone first. I am sure you can do this with all kinds of smart devices as well as your Kindle  if you have one.
Plus stay tuned for later this spring when I have made my first bars of soap. Its going to be so fun.
Also – if you are going to be making soap soon there is a smokin' hot deal on this Cuisinart Immersion Blender as well  – its only $25.90 shipped!
Disclaimer: Amazon prices can change quickly. This price was current at the time of this posting.