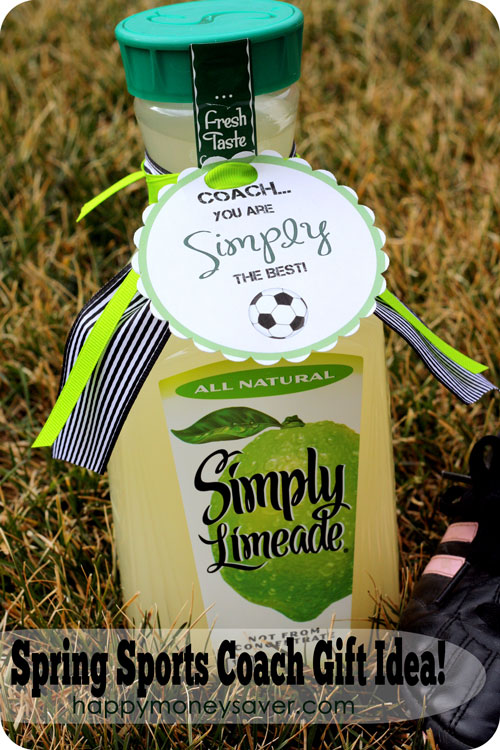 Spring is in the air, which means that we are now running around like crazy people trying to get our kids to practices, games and meets. We all love the great coaches out there that take time with our kids during this time of year, many of who volunteer. So here's some fun coach gift ideas that are a sure way to show them your appreciation.
Get a bottle of Simply Lemonade or Limeade, print out one of these tags and attach with some cute ribbon. Viola! A cute coach gift that he or she will love.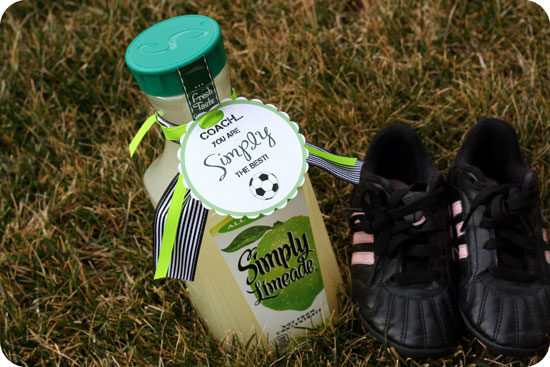 I have created a soccer, baseball and track and field tag because those are the most common spring sports in my neck of the woods. For tennis, golf, lacrosse or any other sports that I may have missed, don't you fret. I created a generic tag with a trophy on it that you can use for any sport. 🙂
Here is the free printable – just click on the image below or this link, and save it to your computer. Then print away!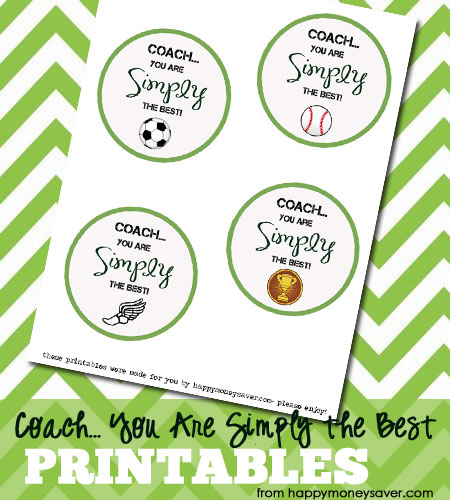 This post is part of our Happy Thoughts series where we feel it's important to be thoughtful of others. Have you done any good in the world today? 🙂
Make sure and subscribe to my email newsletter if you like these ideas and also follow me on Pinterest – I have a whole board full of Happy thought ideas!