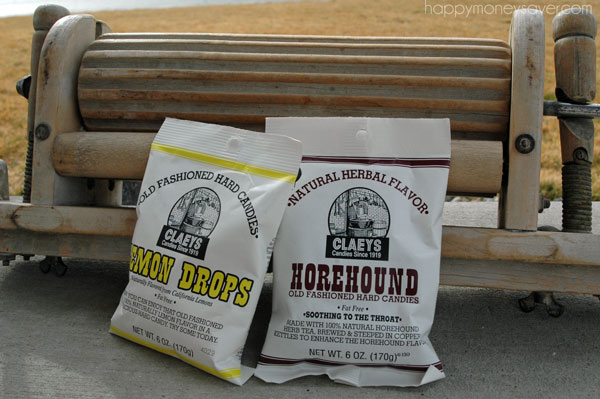 Friends, I have been doing a lot of homesteading work this past month… Let me count a few of them.
This homesteading stuff can make for a busy life! So I decided I needed a little break.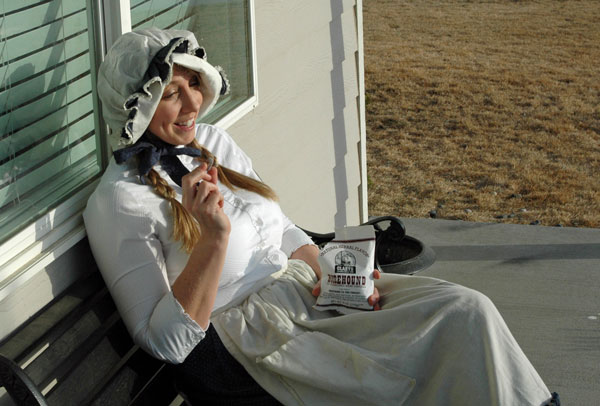 I put on my pioneer hat and skirt ensemble and sat down for some old fashioned Claeys hard candies I found at the Dollar Tree. I AM Pioneer girl. 🙂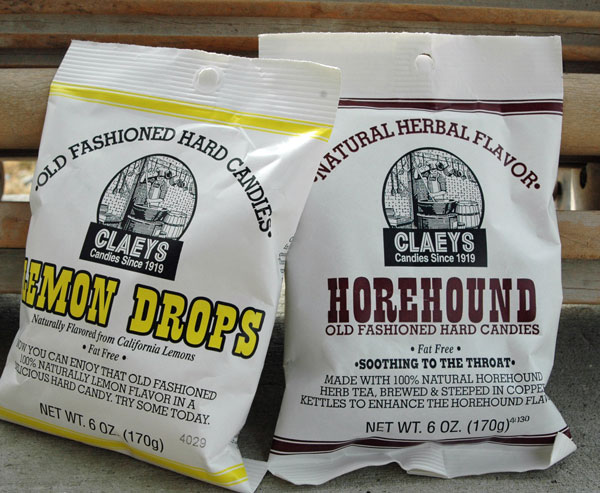 I had never tried these before but the package said the recipe hasn't changed since 1919. Who knows, maybe some of my family from long ago ate these too!
There was Horehound and Lemon drops flavors. The Lemon drops I thought I would enjoy for sure, but the Horehound? Definitely was a bit nervous to try them. I am one of the pickiest people on the planet. But it was really yummy – it almost reminded me of Root beer. The drops were really nice and sweet with NO high fructose corn syrup..just sugar like they would have made back then.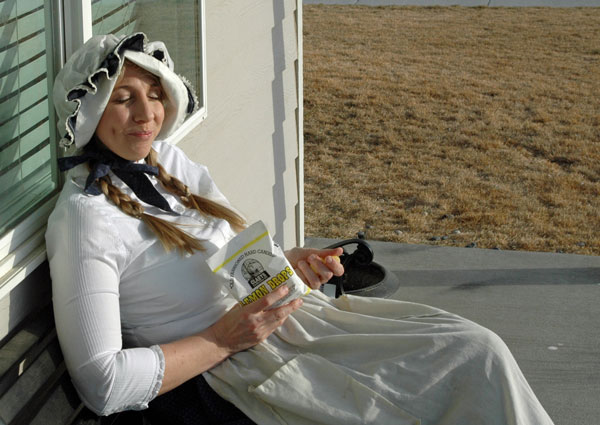 So I am enjoying my little old fashioned break on the porch and enjoying this little big of spring warmth we are getting here in Eastern Washington. Are you getting nice weather where you are in the world yet?
PS – Now don't be jealous ya'lls.. I know you all want a hideous pioneer bonnet to wear like me too..but this is one of a kind alright? Plus it takes a certain kind of nerd to wear it (ahem). I hope you all have a wonderful Easter weekend!