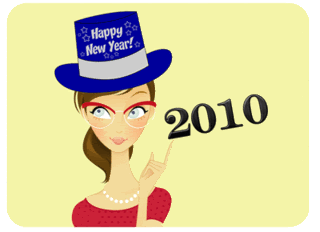 This has been an incredible year for me and my family. I started this blog at the beginning of 2009 and now at the end of the year I am in constant awe as to how my little site has grown. Thank you to all my readers who visit me daily, email me deals,  &  attended my classes.  I have appreciated all your kind words of support.  Hopefully this site has been able to save your family lots of your hard earned money and time so you can spend it on more important things
(like chocolate family.)
In 2010 fistfulofcoupons.com will be posting more savings deals, freebies, frugal food recipies, giveaways and more. I will also hopefully be adding some new surprises as well along the way too so stay tuned!
Happy New Years!!!