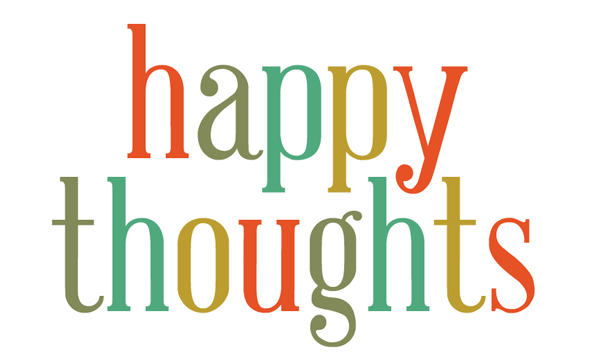 Hello there Happy Money Savers! We all have those days when were feeling lousy. We may be sick, grumpy or just tired of life's hardships when out of the blue someone gives us a call or drops off a plate of cookies. Has this ever happened to you? You just can't help but to smile. It instantly brightens your day. It doesn't always have to be a huge thing, many times it's the small things that mean the most, but whatever it is, it instantly helps you to feel better.
I have personally received so much love in my life from others and I think it's about time to pay it forward. As a member of the Church of Jesus Christ of Latter Day Saints (aka a Mormon) I know that this goes hand in hand in following Jesus Christ's example by showing love and service to others. His example is the greatest of all and teaches me think outside of myself and show compassion and love to my neighbors.
So the big plan is to do something thoughtful once a week for a whole year and document it on happymoneysaver.com.
I hope you enjoy following us on this journey and even join us in this effort to make others happy. We all have happy thoughts, now it's time to turn those happy thoughts into happy actions!
My sister Ashleigh will be doing the majority of this series, and I will be joining in doing things periodically as well. You remember my sister Ashleigh, right?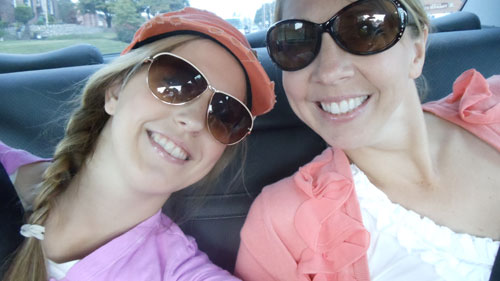 She is pretty much the coolest person in the whole world and my best friend. We have both agreed that when our husbands die off we are going to live together as old ladies and travel the world hitting on hot young men. 😉
But don't tell our husbands okay?
So here is Ashleigh's introduction and the first "Happy Thought":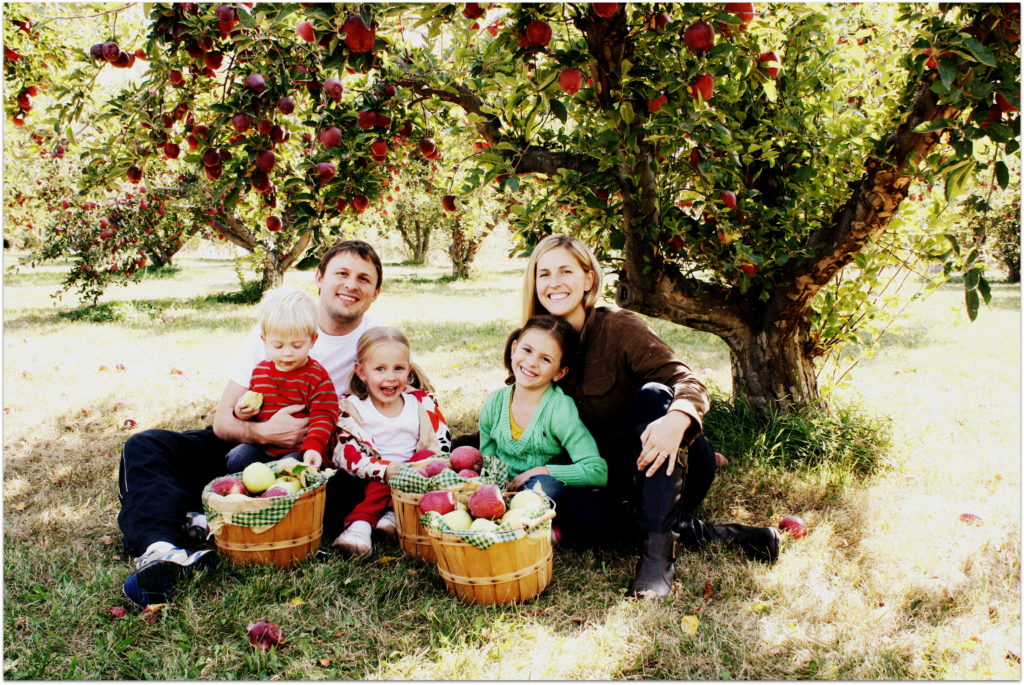 Hey guys! A little about me? I live in Idaho, I have 3 beautiful children and have been married to my husband for 8 wonderful years. I love spending time with my friends and family especially my sister Karrie,who is extremely cool and super good looking(she promised me an extra little bonus if I wrote something nice about her). I also enjoy reading a good book, watching movies, and having my much needed girls nights.
Happy Thought: Apple with Homemade Caramel Sauce Gift
This past weekend the apple orchards opened up where I live. If you have you havent been apple picking with your family, you must go! It was so much fun and we made great memories. When I got home I looked at all the apples I had picked and my creative juices started flowing. So I decided to put together this cute little package with an apple and some homemade caramel sauce. I wish you all could have seen my friends face when I dropped it off. She looked so touched that I took time out of my busy day to think of her.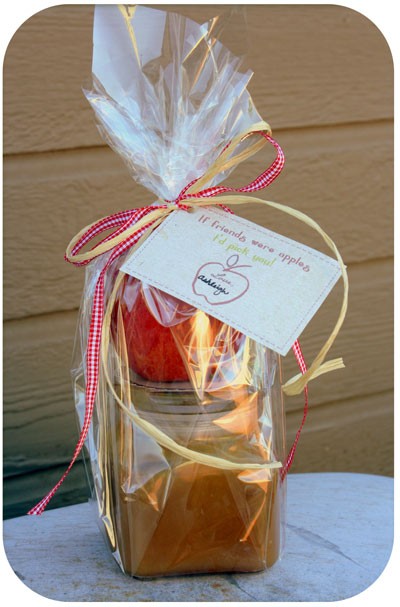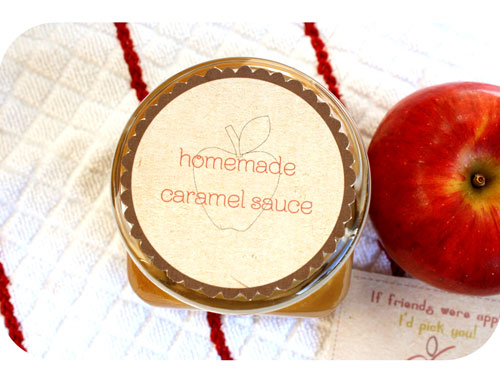 Oh… and lucky you, I created a printable of the cute little tags I used for this gift, and you can download them for free!

Supplies I used:
Ribbon- Walmart $1.97
Glass jar- Walmart $1.97
Cellophane wrap here
Download the Free apple printables I created for this gift.
Here's where I found the yummy and incredibly easy Caramel sauce recipe.
Hope you enjoyed this idea. Stay tuned for next weeks "Happy Thought".