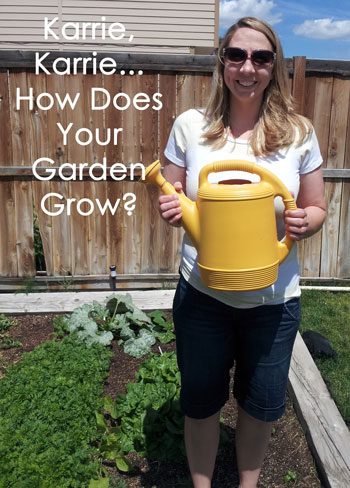 My garden adventures continue! I have quite a few things growing in my garden right now, and its really quite fun to see and taste the fresh food.
I planted my carrots, zucchini, green beans and lettuce, tomatoes, basil, cilantro and marigolds.
Here is how my garden looks today: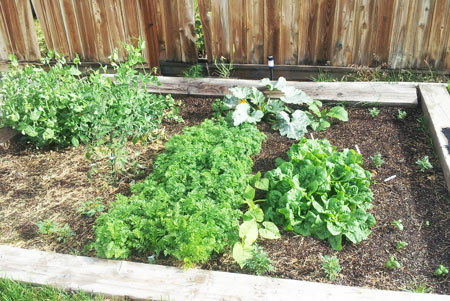 Can you see that lettuce on the right? Its HUGE!! I have already harvested some leaves and it looks like it already needs to be harvested again. In the left hand corner are my sweet peas.
The Sweet Peas have just started this past week making the pods…and I have some really big yummy ones.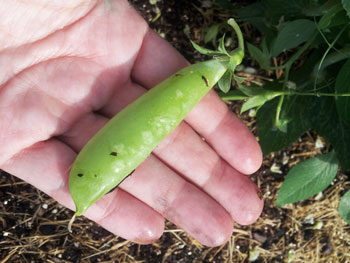 My tomatoes from seed were transplanted…however they were so small – that I did cheat and buy one bigger tomato plant from the store. Every time I look at it I feel a little guilty for not being patient enough to wait for the little ones to grow.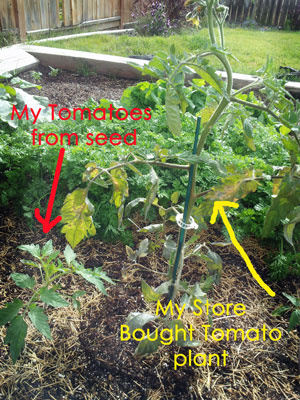 I probably need to get one of those tomato plant metal hoops to help the plant stay standing, but for now it is being held up by a stick.
And I will end with this shot of my zucchini plant! Its growing, it's growing!! I am dreaming right now of all the different ways I will be cooking this, roasting, fried, steamed, with butter. Oh it's going to be heavenly.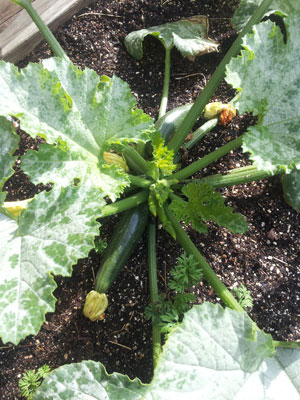 For those of you joining me on this gardening adventure, how is it going? What have you been able to harvest so far?
See other posts in my Adventures in Gardening series so far: