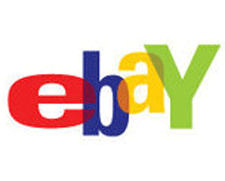 This series is about finding ways to de-clutter, re-organize and re-prioritize our lives. No one should live in a constant state of exhaustion or burn-out. It's time to step back and enjoy the little things that make life worthwhile! 🙂 If you missed the previous posts in this series, you can find them here:
* Living the Simple Life {Part 1}: Closets!
*Living the Simple Life {Part 2} Yard Sale Tips
Living the Simple Life {Part 3}: eBay Tips
If yard sales aren't your thing, or if perhaps you're looking to start a small home business for yourself, you may want to consider eBay. eBay, with its hearty arsenal of wares, makes buying–and selling–virtually everything your little heart desires quick and simple. To maximize your time and thus, make the most cash!, here are some "Power Selling" eBay tips…
1. If you're new to eBay, the first thing you need to do is open an account. You'll also have to set up a PayPal account, if you don't already have one. PayPal is by far the easiest method of receiving payment for your auctions. You should also utilize the many help articles and tutorials eBay has to offer. These will help you make sense of everything so there are no "unpleasant" surprises!
2. Purchase a few items from eBay first–before trying to sell your own–just so you fully understand how the process works and gain positive user feedback. With eBay, feedback is paramount to your success and trying to sell something with a score of "zero" behind your name is next to impossible.
3. Choose and price your items carefully. Do your homework to see what items are hot sellers and which ones aren't worth the effort. Just because you think your old cookie jar is an incredible piece of ceramic love, doesn't mean everyone else does. 😉 Search both current and completed listings to gauge what your items might be worth.

4. Photograph your items and write awesome descriptions for them. I cannot stress how important this step is! If you've got the most amazing desk clock for sale, but no photo or stellar description to back it up–chances are, it's going to remain on your desk for a long time. Read over similar descriptions to get an idea of how to word yours properly, and be sure to mention any flaws (big or small); honesty is key!
5. Carefully weigh your shipping costs. Pun not intended. When I first started selling on eBay, I highly underestimated my shipping costs and ended up spending more money than I actually made! (Sooo not cool.) Use eBay's handy shipping calculator or consider their co-branded (free!) Priority shipping boxes, which can be delivered to your front door, again for free.
6. Use shipping labels and scheduled pick-up service. There's nothing worse than carting oodles of shipping boxes across town to the post office! 😉 Thankfully, eBay makes shipping tasks as smooth as possible.
7. Give your buyers positive feedback. Remember, your feedback score is like gold! Give prompt, positive feedback as soon as a customer's payment clears.
8. If you're serious about making money on eBay from a home business perspective, check out The Stay at Home Mom's Guide to Successful eBay Selling. The e-book is written by the "eBay Selling Coach", Suzanne Wells. You should also check out her Reference Guide of eBay How-To Articles. Both resources are written in a clear, no nonsense manner that will have your eBay business up 'n running in no time!

Do you or someone you know make extra income selling on eBay? Tell us about it!