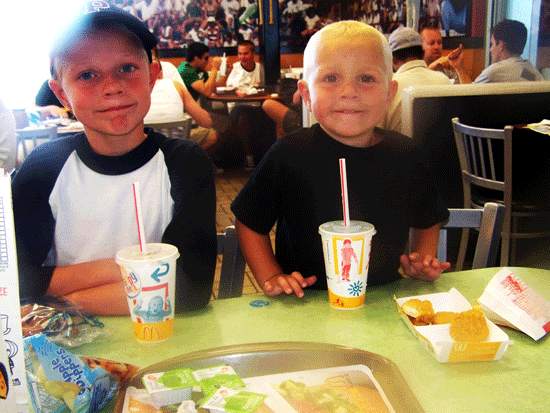 In my area we have a really cool free reading summer program at our McDonalds. Every week at the same time, a ca-jillion kids gather at McDonalds for story time. After 3-4 stories read by the staff all the children line up. They hand the staff a list of 10 books they have read for the week.. and what do they get back? They get a coupon for a FREE Happy Meal, A FREE book and a cookie (plus a bookmark to list your next weeks 10 books)! Its so cool! The books they have given us are awesome ones too.  They do this everyweek  in the summer time.
So what we do is come the next week, the kids use the happy meal coupons from previous week, enjoy the story time and get a free book! I love it.
Disclaimer: It is crazy in there, and smells like a sweaty locker room in the kids zone often. It is also nearly impossible to find a place to sit unless you came early. The line is soo long..so we like to wait till the end sometimes to have the kids get their free book.  I dont know if your local McDonalds does this..I believe its  a local Tri-City thing. They do it at one Kennewick location and one Pasco location. Please call and ask for times!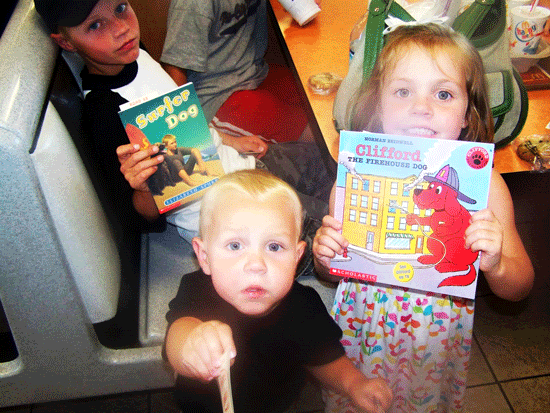 We love our FREE books!!!!