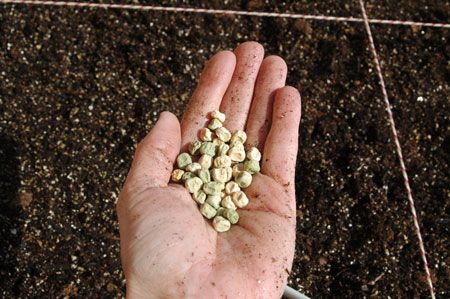 Today it was time to plant my first seeds into my garden. Hello little seeds! Are you ready to grow?
I have my garden plan all mapped out ( I mapped my garden easily using Gardeners Supply Company.com – it's FREE!) Here is my new + updated plan. You master gardeners out there can let me know if you still see something amiss or something that shouldn't be next to each other… I am just guessing on this. The peas will need to stay in that corner though…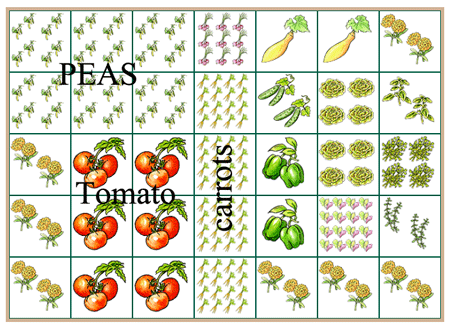 Since that map put each vegetable into a section I decided it would be cool to use some string to measure out a couple of my beginning sections too. I am also hoping that the strings will keep my doggie out of the garden until I can get a little bit of chicken wire up. I noticed my big lab nosing around in there and my stress levels began to rise.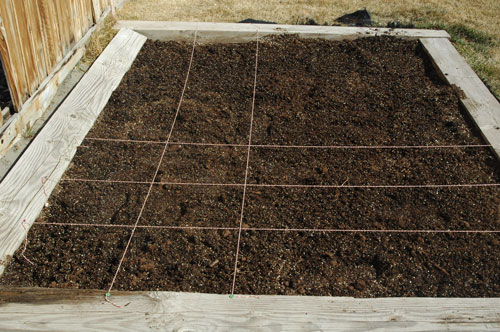 I measured out and used strings to show where my peas would need to be planted. Do any of you do this? Am I the only strange one that wanted to get this right? I will add more strings as I start adding more seeds to the garden.
Next was to figure out how to plant these little sweet peas. Time for this beginner to read the package. 🙂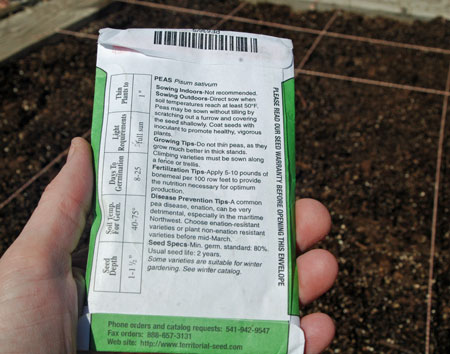 Then poke some holes in the dirt and drop the little peas in.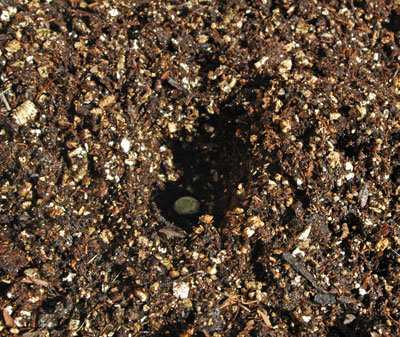 Finally I covered them up with soil, and watered the ground. There you have it. The first little seeds have been planted into my garden. I considered singing a little song to help them grow but figured the seeds probably would prefer not to hear me sing..ha ha… Plus it was just too stinking cold outside. In fact I read that we might be getting rain for the next three days which will be wonderful for these little seeds.
I feel like a little kid, giddy with excitement at what the garden will bring. Its a labor of love for sure. I cannot wait for these seeds to grow!
If you would like to see the two posts in this series: