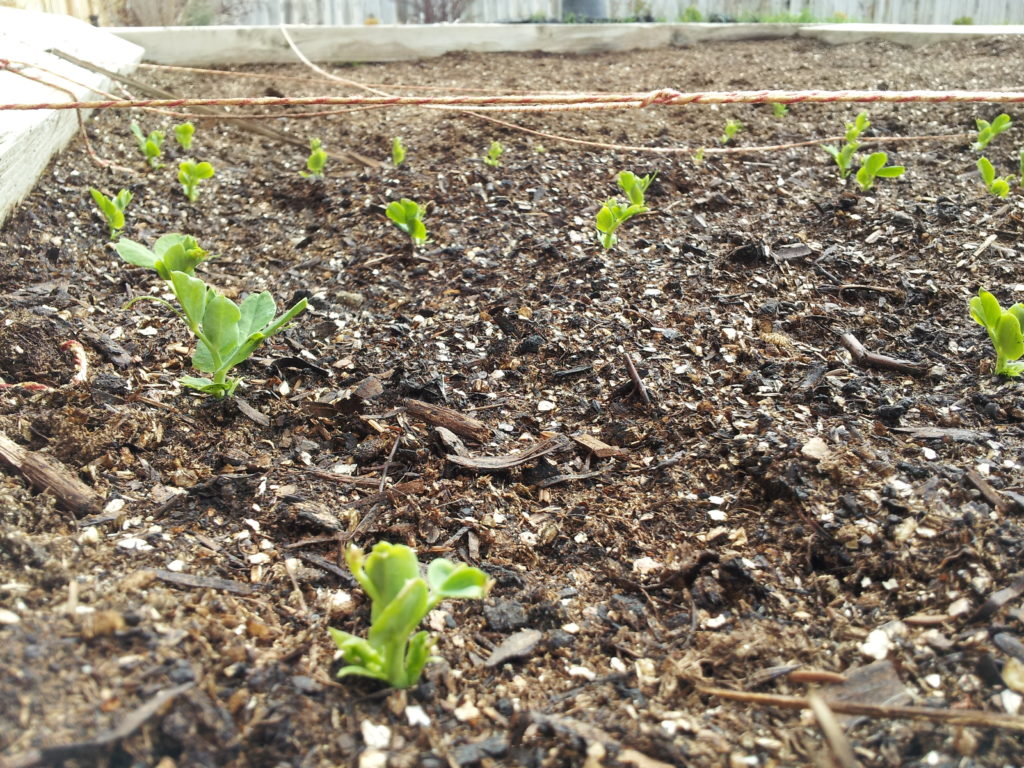 Lookie lookie what just popped up in my garden this week. Hello my little baby sweet peas.
My official gardening assistant (my 6 year old daughter) came running in to tell me when she first noticed them. Both of us are just full of wonder and joy watching our little garden grow.
Coming soon this week – planting our seeds indoors. Can't wait!
See other posts in my Adventures in Gardening series: