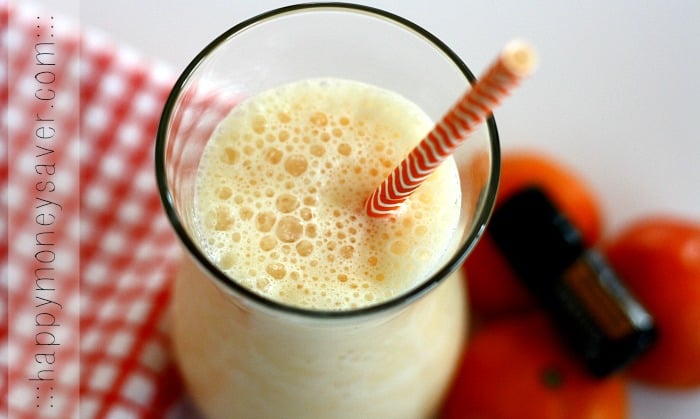 Have these cold winter months been draining on you as much as they have on me? I long to see the sunshine and warmth that it brings, but these long winter months seem to only bring cold weather and (where I live), a lot of fog. Everyone needs to stay healthy during the winter because there's no time to be down and out. Time to bring back summer! Cue in Orange Essential Oil.
This little guy has changed my sad attitude over the past few weeks. I created a smoothie which I call my "Wild Orange Smoothie" every morning and it is like drinking a cup of sunshine and happiness.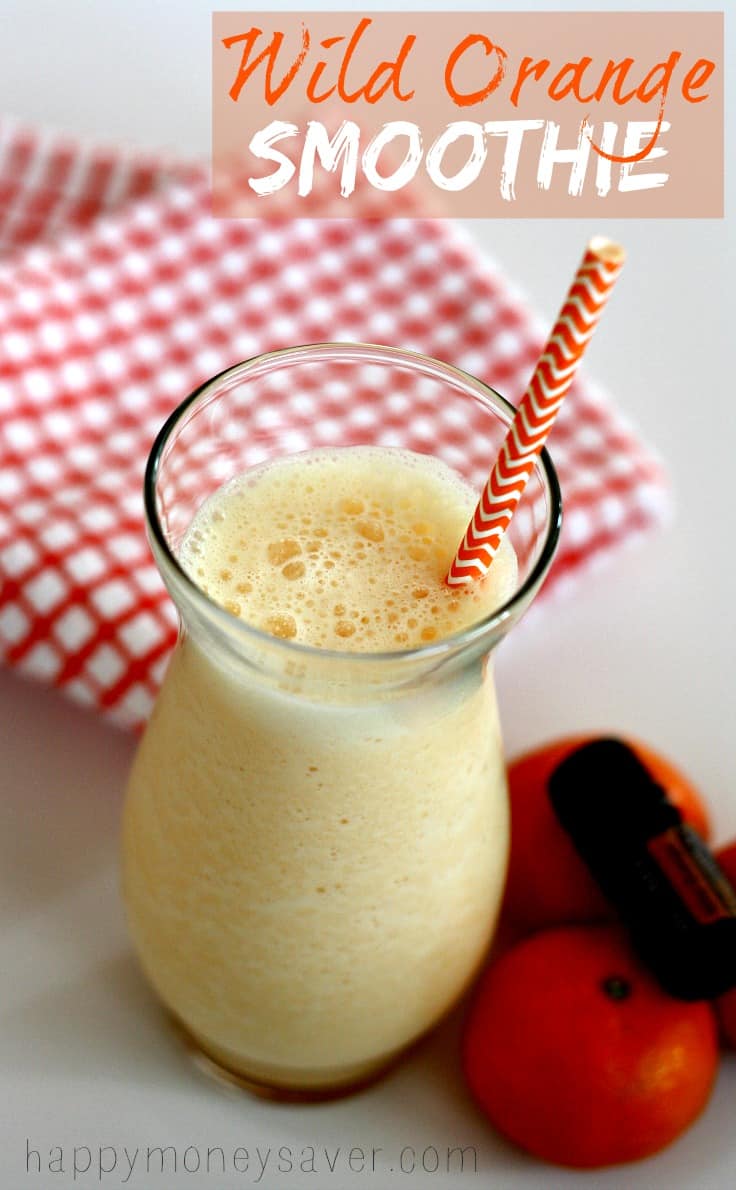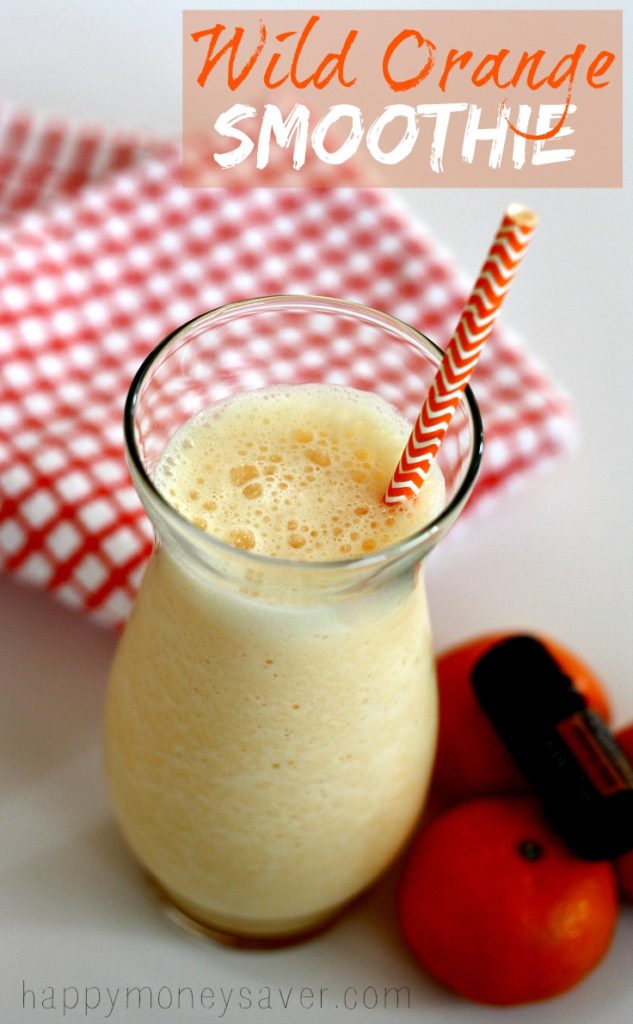 This smoothie has yogurt, milk, oranges, vanilla and a couple drops of my favorite brand of Orange Essential Oil. It tastes like a creamsicle…so good! I love the way this smoothie tastes, but even more I love the health benefits that I get. It is the best way to start my morning. Here's why:
Orange Essential oil is
Very effective against seasonal threats, and is highly recommended.

Great for your digestive system. It supports the elimination of toxins from the body, while stimulating the lymphatic system.

It is both energizing and uplifting yet it also gives feelings of peace.

It relieves stress and is delicious.
What are you waiting for? Time to get rid of the winter blues and make up this wild orange smoothie for yourself. It has been a great way to start my morning and a way that I can see the sunshine even in this winter weather.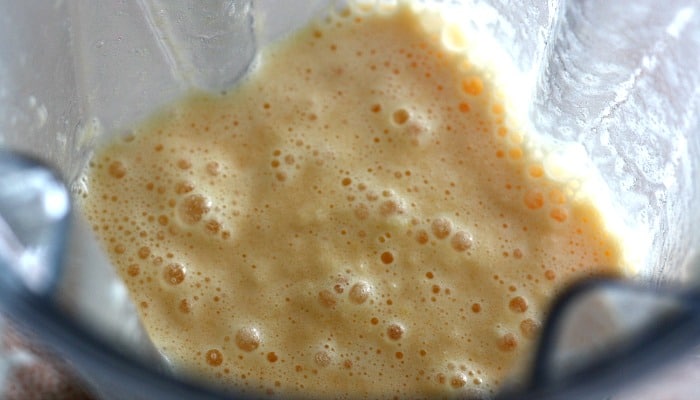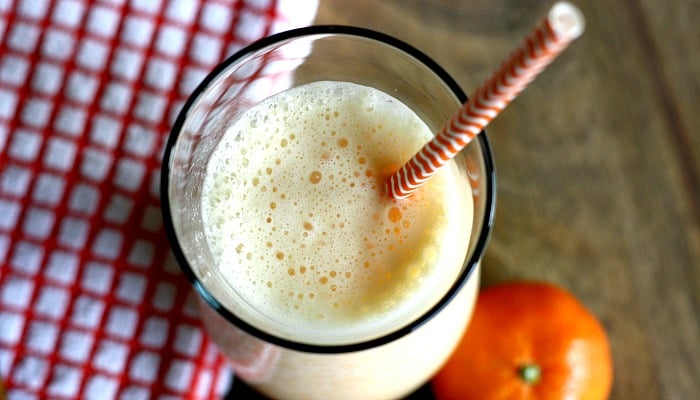 Wild Orange Smoothie Recipe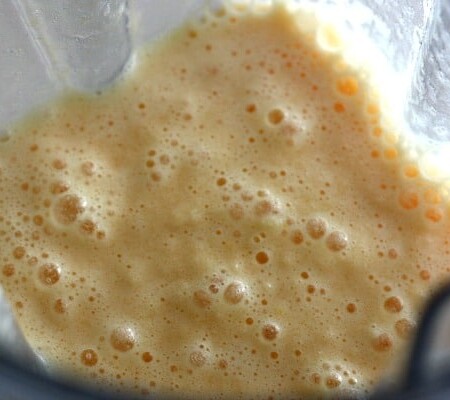 Recipe Card
love it? rate it!
Wild Orange Smoothie Recipe
Servings 1 Cup
Wild Orange Smoothie can relieve stress and is delicious!
Ingredients
3/4 cup vanilla yogurt
3/4 cup skim milk (or coconut milk almond milk, ect.)
3-4 mandarin oranges or 1 large orange
1-2 drops Wild Orange Essential Oil
1/2 tsp vanilla extract
12-15 ice cubes
Instructions
Place all ingredients in the blender and blend until smooth. Blend longer to break up extra pulp from the oranges.

Recipe makes enough for 2-3
Nutrition
Serving: 1Cup | Calories: 364kcal | Carbohydrates: 69g | Protein: 17g | Fat: 3g | Saturated Fat: 1g | Cholesterol: 12mg | Sodium: 212mg | Potassium: 1127mg | Fiber: 4g | Sugar: 62g | Vitamin A: 2250IU | Vitamin C: 71.9mg | Calcium: 636mg | Iron: 0.4mg
Order some essential oils here. And hope you enjoy your smoothie!