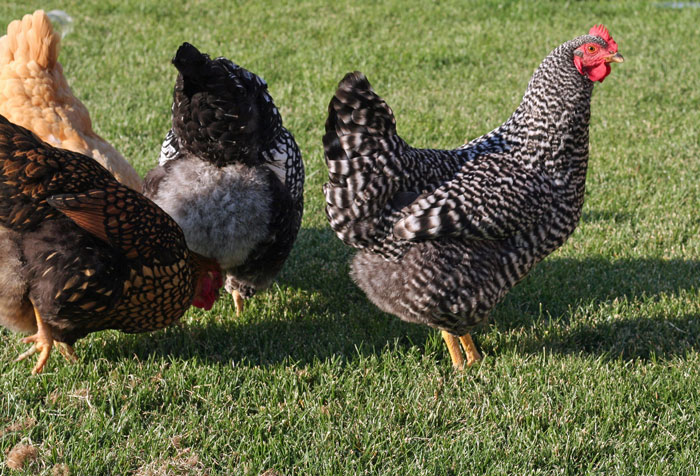 Hip Hip Horray!!! Pepper is no longer Broody! If you don't know what a Broody chicken is read this post first.
I stumbled upon a genius plan to on how to stop a hen from being broody. Don't worry, I'm going to tell you what I did, but first I want to tell you all the other things I tried to do first.
Attempt #1
First thing I did was to take her off of her nest at least two times a day so she could eat and drink some water. That usually got her walking around for about 20 minutes. Then back to the nest she would go.
Attempt #2
I had my daughter try dunking her in cold water a few times in one day as suggested by one of you dear readers. I really don't know if Pepper has forgiven us for that one. Hee hee. The idea was to cool her off enough to snap her out of being broody. It just didn't work for us. But then again I only used cold water, not ice cold water.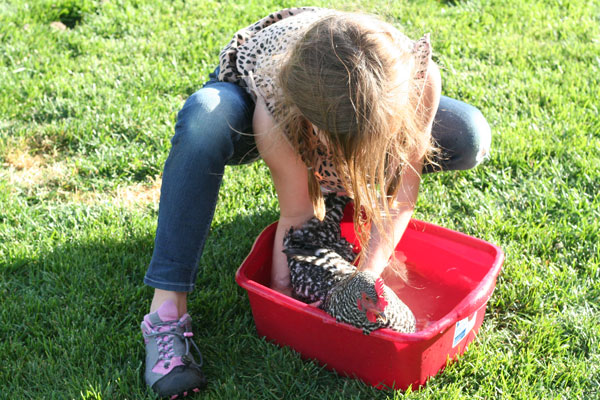 Attempt #3
I tried letting her sit on her next in the morning, but as soon as the other chickens laid their eggs I took her out. Then locked the coop door so she couldn't go in. But she found a patch of dirt to sit on instead. I figured at least she was out of the coop and some of the time she would walk around and look for bugs.
How we got our chicken to not be broody
One night I lost track of time and forgot that I had locked all the chickens out of the coop. It was totally dark and I quickly went out to make sure my chickens hadn't run away or something. I found them perched on the ladder inside the coop, unable to get up to the actual house part of the coop. I felt a little bad for forgetting them.
I opened the hatch for them to climb into the coop. But because it was dark they just couldn't see well enough to want to hop inside and climb on their roosting bar. So…mama Karrie chicken picked up each one and placed them on the roosting bar. This is not very fun at night as they like to flap their wings all at ya.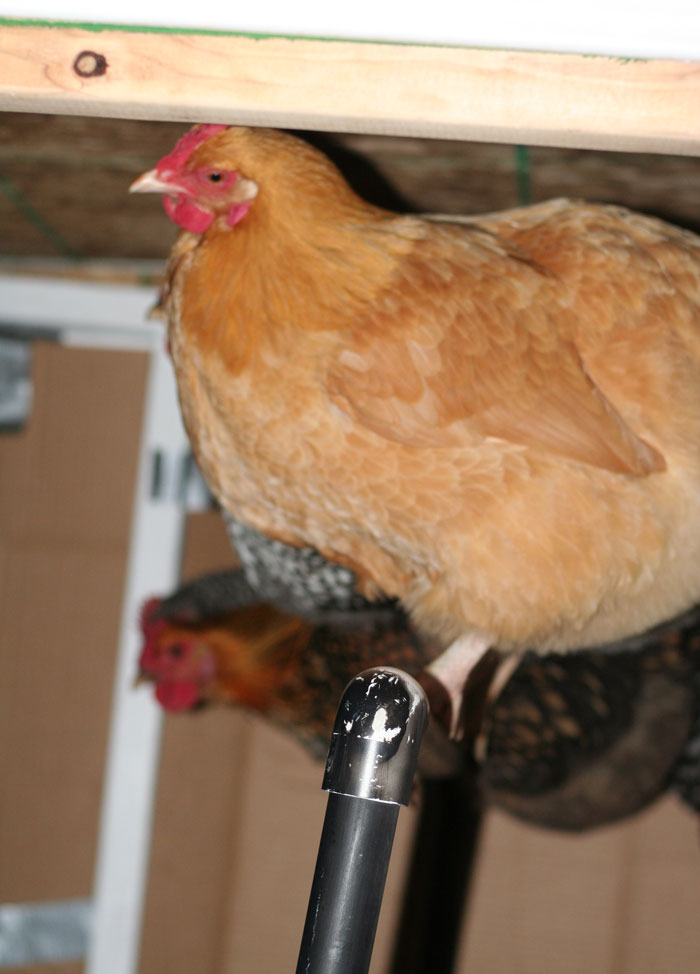 But I got them all up there. I even placed Pepper on the roosting bar. Because she has been broody she usually sleeps in her nexting box. But because I placed her on the bar, and it was dark and couldn't see well she didn't jump down and get into the box.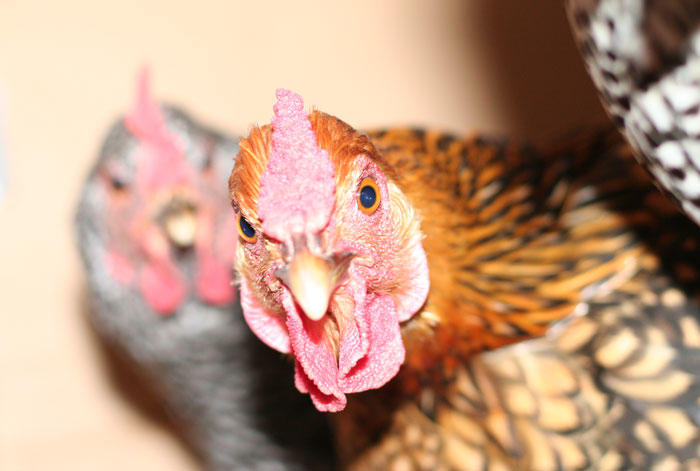 By the way, this is what the chickens thought of me disturbing their night-time slumber….
In the morning Pepper came out of the coop for the first time ever being broody. I thought…woo hoo! Success! No more broodiness! But after 20 minutes back into the nest she went. I immediately took her out and she stayed for another 2-3 hours before going back in. It was progress. She nested probably 3-4 hours that day in total. As soon as the other chickens laid eggs, I closed them out of the coop again. And waited until dark.
That night after dark I placed Pepper back on the roosting bar. In the morning it was all over! No more broodiness – -PARTY TIME!
So if you have a broody chicken– try waiting until night-time to move her to a roosting bar.
The cold air and breeze might have been what cooled her down!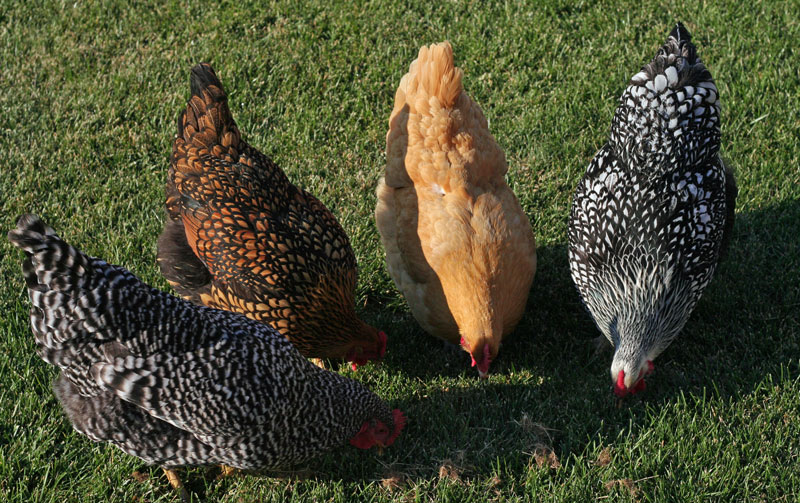 Since she's been broody she hasn't laid one egg. So I am crossing my fingers she starts laying again soon.
Oh and by the way, just so you know..the chickens have learned to fly into my garden this week.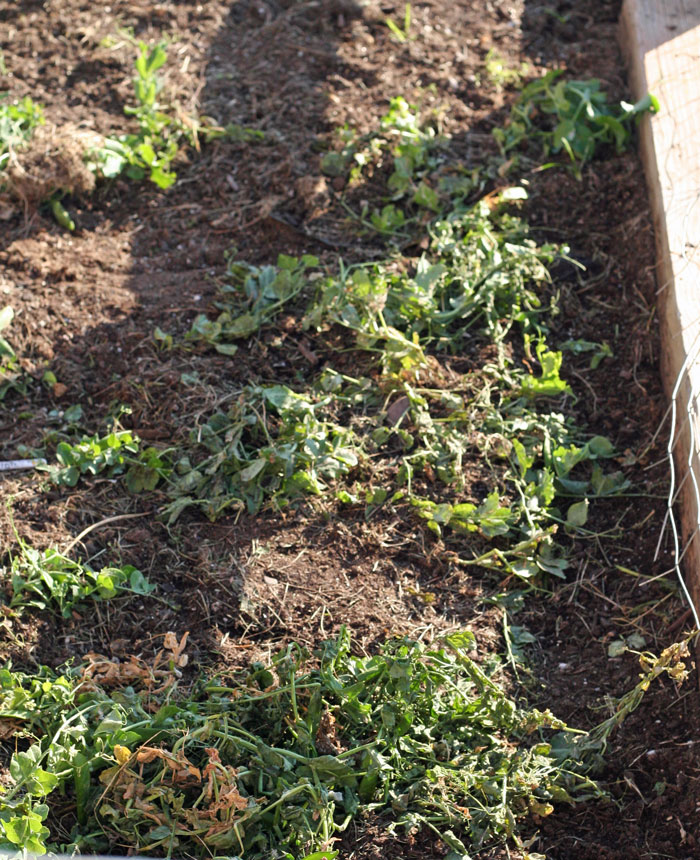 They destroyed my fall peas I was hoping to harvest. And ate ALL my lettuce that was growing too. Darn chickens.
Since there was not much left in the garden I decided it was time to just let them in to scratch, poop and make my garden soil all loose. I put them all in and they went to work.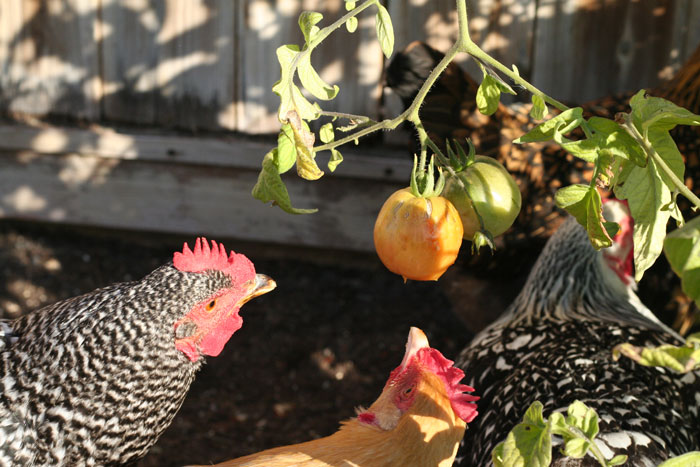 Scratching…eating some green/orange tomatoes. Loving it.
As for my garden my celery never did grow upwards for some reason. Here it is even after growing it all summer long. The chickens won't even eat it.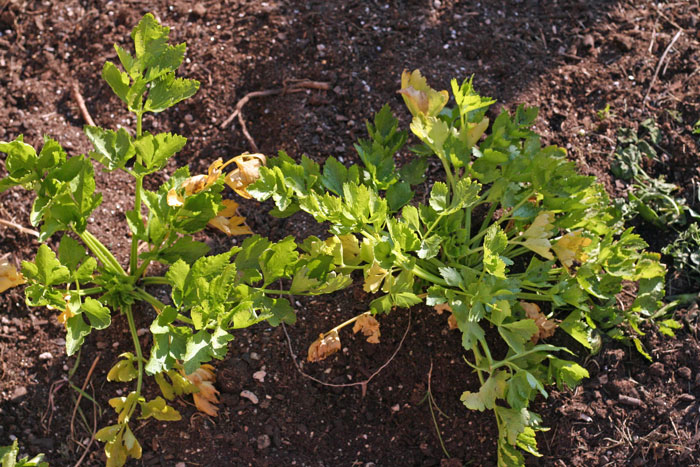 But my Parsley is doing amazingly well.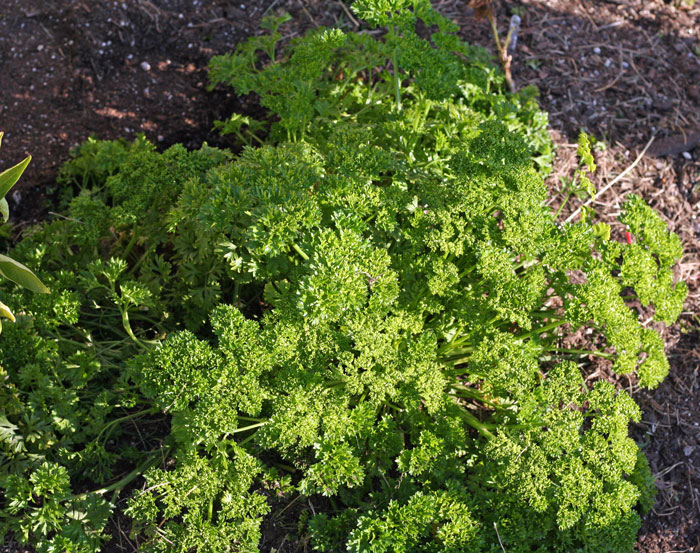 I have a dilemma though..
I plan on pulling out all the tarp underneath of my box garden this fall. Can I transplant my beloved parsley plant now? If so, does it need to be inside my kitchen? Or can I just transplant it to a pot and leave it outside? Please help if you know!
And now my friends…I will end my post with a few pictures of my chickens. Ginger my golden colored Buff Orpington. Goldie the Golden Laced Wyandotte and Lacey the Silver Laced Wyandotte. And you know Pepper..the now not broody one. They are now 26 weeks old which is almost 7 months old.
I sure love having them! Thanks for listening to my chicken ramblings.