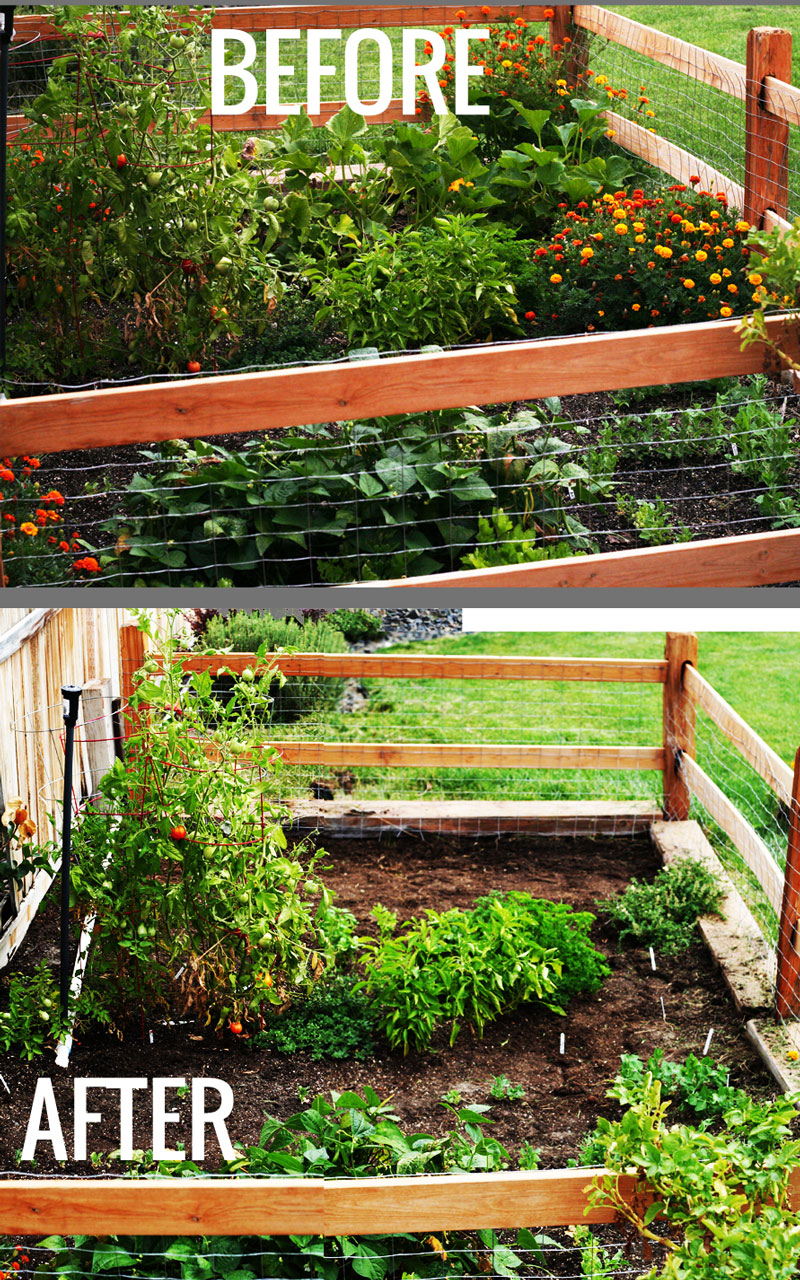 Here are my before and after pictures of changing my summer garden to my fall garden. You can see my garden was really overgrown with marigolds and the zucchini plants in the back.
I decided to take out my zucchini plants because I hadn't had any fruit for about 2 weeks.
Plus they were getting destroyed by squash bugs.
Last year I had a few squash bugs, but this year they have been going crazy. They rarely eat the zucchini fruit, and as far as I know they don't bite, but BOY are they uggggly.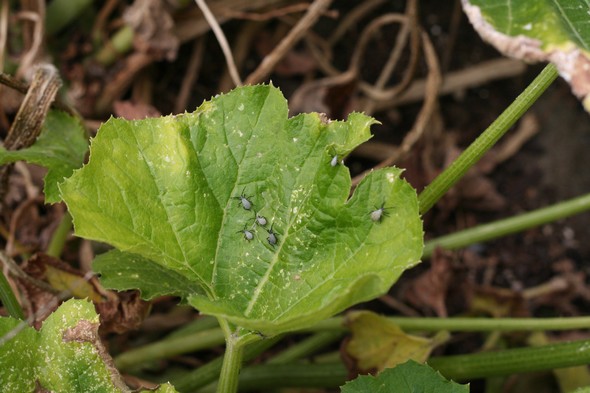 Earlier this spring when I noticed a few of them I just collected them in a jar and killed them as I found them. Then I cut off all the leaves with their little eggs on them too and fed them to the chickens. But a whole new batch happened when I wasn't watching. There were little babies everywhere…millions of them. The white ones you can see on that zuchinni leaf are middle sized ones.
Here is how the big ones look: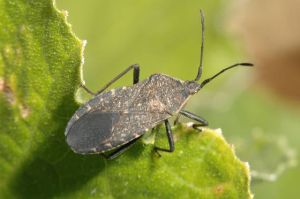 So I grabbed a big plastic garbage bag, and pulled up each zucchini plant, then tossed it in the bag. It was gross..and their were squash bugs all over. (shudder…)
After I bagged them up I still saw millions of brand new baby squash bugs running all over the ground. Millions.
So I had this idea to put my chickens in there.
I had to fence the area I wanted them to be in because they love eating my veggies as well. The chickens were in bug heaven. They ate, and scratched and ate some more. They ate every single bug in that area…and I was just sitting there smiling the whole time.
I sure do LOVE them chickens!!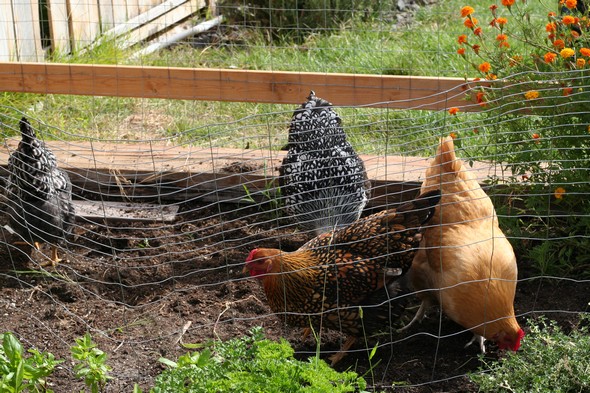 After they ate all the bugs, I put them out and got to work on the rest of the garden.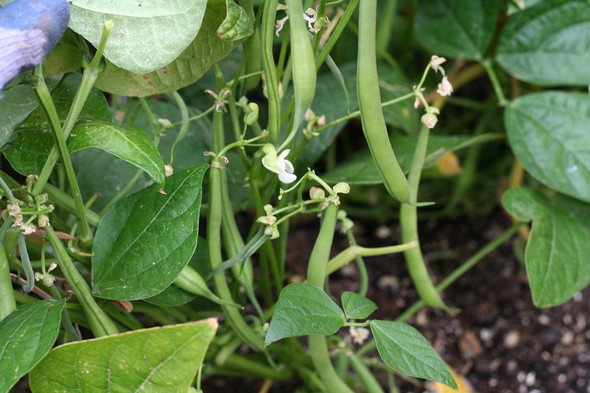 I harvested some more of my green beans. Oh they were so delicious. I would love to have a garden next year the size of my current one just for green beans. And I won't can a single bean either…because my whole family would eat them fresh every night if they could.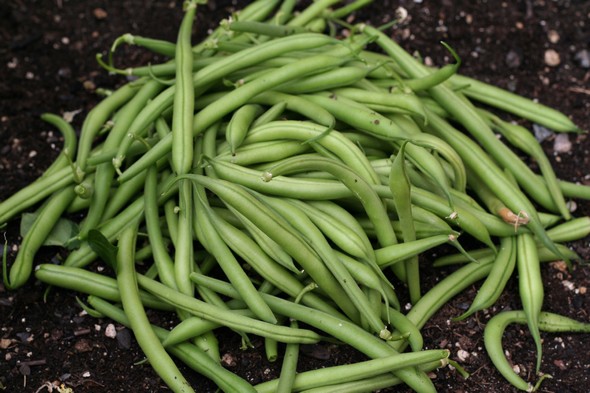 I transplanted the marigolds to another part of the yard.
Then planted my fall seeds. Here is what I planted.
Romaine Lettuce
Kale
Cilantro (not sure if this one will grow..but I love it so much so I am hoping)
Spinach
Peas ( I planted these last month for a fall harves)
And I will be growing garlic as well too.
My tomatoes are still bearing fruit, and the tomatoes are finally getting to be a nice big normal size. Plus I am getting some green peppers – it's a miracle! My celery just looks like leaves, and don't know if it will grow big ever. But the basil I just chopped down 3 weeks ago is already full grown again. I will be drying my oregano and thyme for the first time as well. Gardening is so exciting!
What are your favorite fall garden items to grow? This is my first year doing a fall garden so I would love to hear from you. Also if you have a natural remedy to get rid of squash bugs…I would LOVE to know.