Are you liking this week full of my favorite family recipies? Well, here is another one. This chicken recipe is so beautiful to present, and would be great for entertaining. Plus I love to make it for my sweet little family for Sunday dinners.
Provolone Chicken: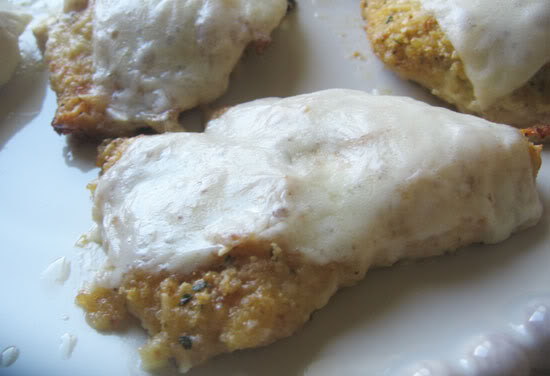 Here are the Ingredients:
4-6 Boneless, Skinless Chicken Breasts
1 Large Egg
1 1/2 Tbsp Lemon Juice
Shredded Parmesan Cheese
Italian-seasoned Bread Crumbs
Provolone Cheese
Spray Pam or Butter
Directions: Spray Pam (or add melted butter) in the bottom of a cookie sheet. In a bowl mix your egg and lemon juice together. In another bowl mix your italian bread crumbs + parmesan cheese. Dip your chicken breasts into the egg/lemon mixture. Then dip into bread crumb mixture, turning to coat both sides with coating. Place on the greased cookie sheet. Bake in the oven at 375 degrees for 35-40 minutes, or until lightly golden brown. Then add 1/2 slice of provolone cheese to each chicken breast and let it bake an additional 5 minutes until bubbly and melted. Remove from oven and enjoy!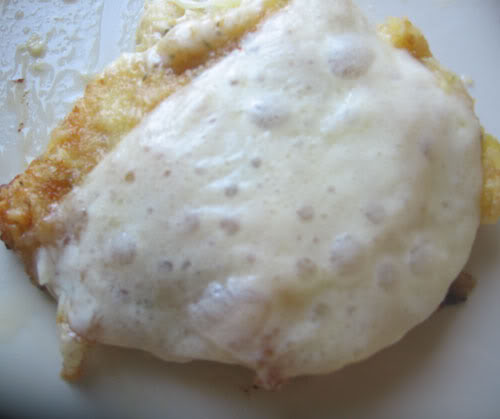 Sooo delicious..just looking at this picture makes my mouth water!