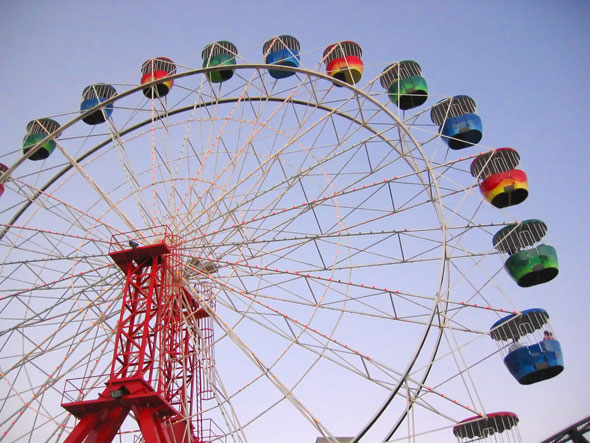 Fairs and festivals are a huge part of summer time! Every year, my family looks forward to the fun filled kid friendly event.  I always wonder who has more fun, me or the kids! I mean, we could hang out in the barns with the farm animals and people watch all day if we had the chance. With that said, fairs and festivals can become a bottomless pit of spending cash. Here are some helpful tips to keep you on budget for this fair and festival season:
Tip #1 – Choose your festival or fair wisely. Some are more expensive than others.
Tip #2 Tickets – Buy your tickets in advance at discounted prices. If you wait to pay at the gate you'll pay full price. We buy our adult tickets in advance and pick up the kids tickets on "Kids Day" each year at our local Benton Franklin County Fair where they have FREE or reduced admission for children under 12.  Some festivals/fairs give you free admission if you are a volunteer or enter exhibits at the fair.  Check to see if yours gives a military or senior discount as well. You can pre-order wristbands for unlimited rides at a discounted prices usually.  If you wait till you get to the fair you might pay $5+ more per bracelet!
Tip #3 Parking Fee – Usually you will have to pay a parking fee, so load up in a van and carpool with friends so you can split the bill! You can also catch a ride on your local transit to avoid a parking fee and all the parking lot congestion in general. My local Benton County Fair offers "Fair Bus Combo tickets" for $13 which is the same price as daily admission at the gate just to get into the fair.
Tip #4 –  Bring Your Own Food & Drinks (if allowed). You may have to fork out a lot of money to feed the family if you don't pack a sack lunch. Of course we always buy the deliciously fattening (but oh so worth it) elephant ears! I'm pretty sure you don't get the whole fair experience until you have chowed down on one of those babies. 😉 Besides our annual elephant ear indulges we try to stay on point and always pack a lunch including snacks, fruit, applesauce to go, sandwiches, chips, crackers, fruit snacks, juice boxes, and plenty of water! With our large selection of food to choose from I carry a sturdy back pack so I'm not leaning sideways from lugging around a huge bag on my shoulder. A backpack is the way to go my friends!
Tip #5 – Bring Cash. Bring whatever money you'll need.  If you plan on playing games, capturing the moment in a photo booth or buying raffle tickets bring your own money, the ATM can charge up to $5 in fees. This way you won't fall into the trap of over spending since you brought your allotted amount of cash you planned on spending.
Hope you have fun and enjoy your time at the fair!
So…do YOU go to the fair? What is your favorite thing to eat? What are you most looking forward to at the fair?