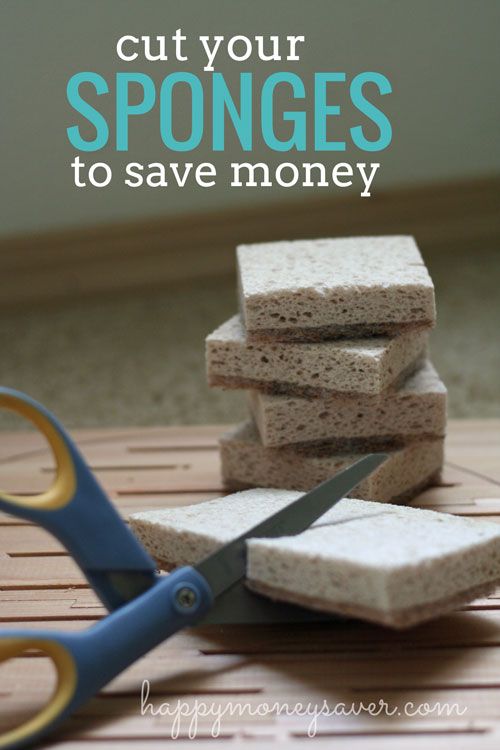 One of my dear friends was watching me do the dishes after a BBQ recently. She asked where I had purchased my cute little sponges, so I said, "Walmart of course!" She had never seen a sponge cut in half!
I have been cutting my sponges and scrubbers in half for as long as I can remember. Halved sponges are just as durable and productive as a whole sponge. You can use one half for a week or so and throw that bad boy away without fuss. Then you have another half waiting for you under the sink!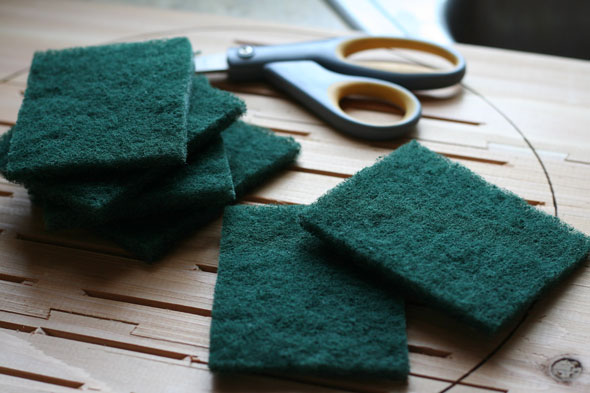 You can also cut magic erasers, dryer sheets and scrubbing pads in half which doubles your inventory in just one slice as well. 😉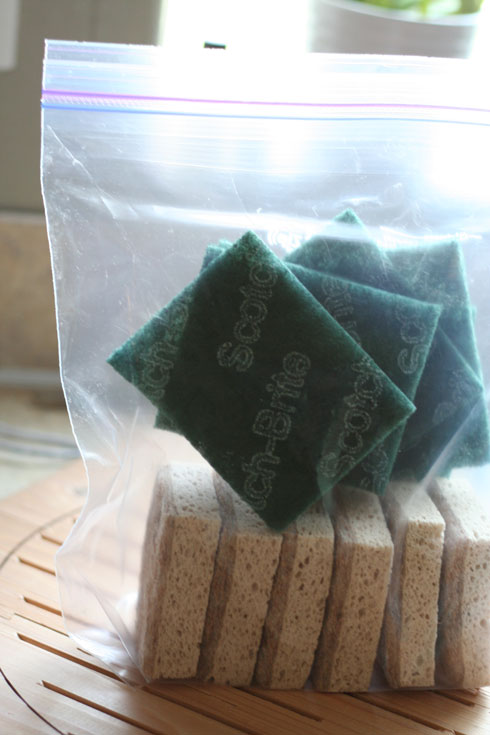 I just cut them as soon as I buy them, then toss them in a gallon sized ziploc and toss it under my sink.
I'm curious, do you or have you ever cut sponges in half to stretch your dollar too?