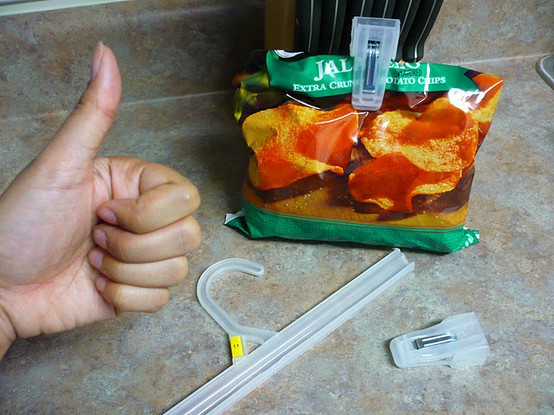 Re-purpose old hangers into chip bag clips! Take hangers you often get from stores like Target or Walmart and saw the ends off. Then Voila! Use the pincher's as bag clippies for your chips and snacks! I am always on the hunt in the kitchen looking for more bag clip-pies it seems.
Note: when I tried this the first time I cut the hangers too close to the edges. When I tried to make them work I pinched myself with the clip, shrieked in pain and nearly swore. The next hanger set I cut I gave more room to, and tried not to twist the plastic much. It did work!
(Thanks Pinterest!)
See more Thrifty Tips here.