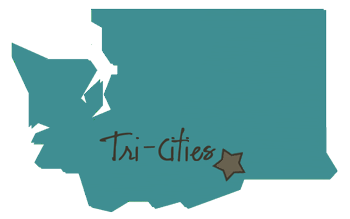 Here are some fun things you can do with your family in the Tri-Cities, Washington area (Richland, Pasco, Kennewick, W. Richland) for the month of January. If you know of another fun family-themed event please share!
FREE EVENTS:
1/1/11 Badger Mountain Hike starts at 10:30 am, Meet at the Dallas Rd. Trailhead at 10:30 a.m. no signup required.
1/4 to 1/8 Treasure Hunters Roadshow at the Hilton Garden Inn in Kennewick visit website for more information http://www.thrassociates.com/
Starting 12/31 every Tuesday at 10:00 am Barnes and Noble will be hosting toddler story time.
OTHER FUN EVENTS
1/07/11 Tri-City Health and Fitness Expo Three Rivers Convention Center 7016 West Grandridge Boulevard Kennewick  Friday from 12:00 p.m. – 8:00 p.m. and Saturday from 10:00 a.m. – 6:00 p.m. Admission is a donation more information here http://tricityhealthandfitnessexpo.com/
Tri-City Americans Hockey visit website for game days/times and ticket prices at http://www.amshockey.com/
1/7 and 1/8 WHR Motorsports Arenacross at TRAC tickets are $17.00 at the TRAC ticket office
1/15 and 1/16 Gun and Antique show at TRAC more information http://www.sportsconnection.org/
1/21 to 1/23 Sportsman show at TRAC Friday: 1:00 p.m. – 8:00 p.m.Saturday: 10:00 a.m. – 7:00 p.m.Sunday: 10:00 a.m. – 5:00 p.m. AdmissionsOne time daily admission gets you in all three days for one low price!General AdmissionAdults: $8.00Children 6-12: $4.00Children under 6: FREESpecial AdmissionsFriday – Seniors 60+: $4.00Sunday – Family Day: 2 adults, 2 children (6-12): $18.00
1/28 Family Expo at TRAC January 28 at 5:00p and then an appearance on Saturday, January 29 from 1-3p. 11:30-12:30: Family Expo Dance Contest! The Pacific Science Center's Planetarium. Interactive activities throughout the event. Admission is $5.00 adults, $3.00 Senior Citizens and kids age 12-17, $1.00 kids (ages 3-11) kids under 3 are FREE. Admittance fee gets you in for both days!


These deals were compiled by specialist Kristy, a Mother of three kids who loves not only finding a good deal but loves to watch her kids have the best time doing fun new things. She is always on the lookout of how to do more family oriented things and involve her kids in learning to enjoy life to it's fullest. She loves being the mom on the go cheering her kids on from the stands and coaching when she can.