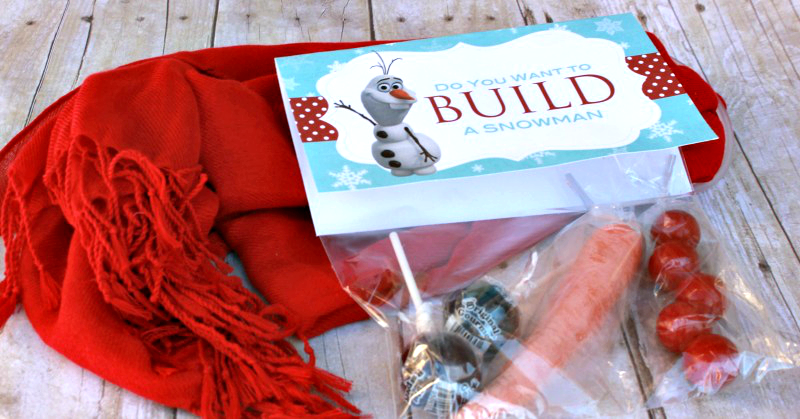 Man oh man, is it ever cold! Even though in my town we don't have much snow I have been hearing from lots of folks out there that are getting dumped on. So this week's happy thought is all about helping someone out through these cold winter blues.
I thought of a good friend of mine who suffers from Seasonal Affective Disorder and on a few occasions has let me know that this time of year can really be a depressing time for her. With that information and a little inspiration from one of my new favorite movies. I decided to put a Snowman Kit together to symbolize that I am here for her whenever she needs me.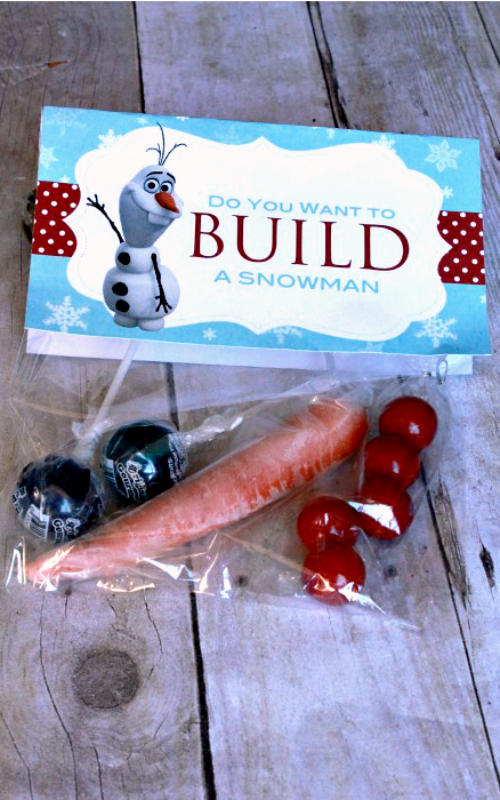 I mean, come on…who wouldn't love to get this fun little surprise on a cold winters day?
I decided that for the eyes I would throw in a couple of suckers, for the mouth I put in 5 red bubblegum balls, a carrot for the nose, and new scarf to spoil her just a little bit.
This thoughtful gift would work well for any time of the year. I love the idea of a snowman kit, in fact so much so that I think I will use this exact same gift for my neighbor next year for Christmas.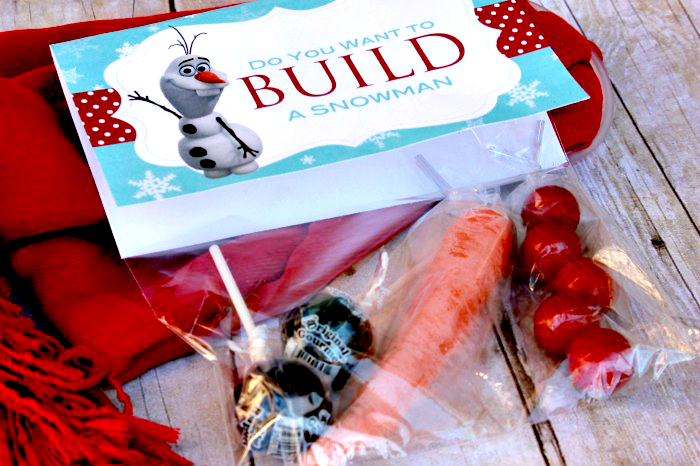 I know that my friend will love this and even more she will love the thought of knowing that I am here for her. Just like the sisters in the movie Frozen we all need to know someone will be there for us and at times give us a little nudge in the right direction.
FREE LET'S BUILD A SNOWMAN KIT PRINTABLE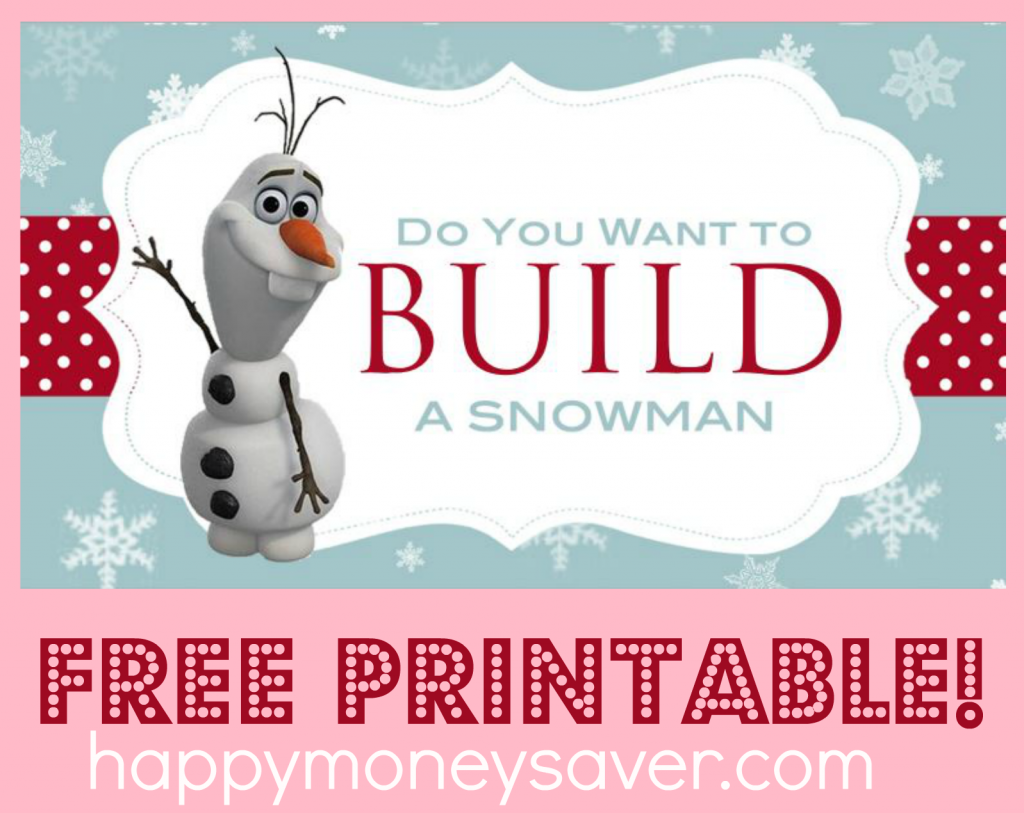 For you I have decided to include my free printable so you will be able to add a little happiness to someone else's day.
To get your free printable go –> here