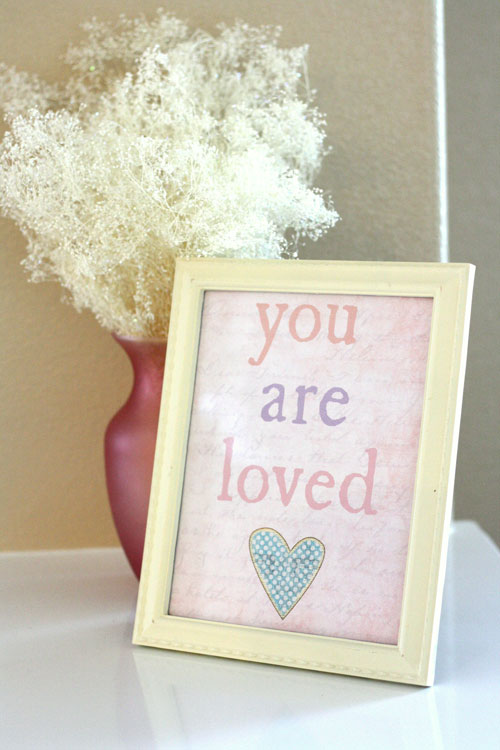 [pinit]
With Valentines day around the corner I wanted to make something to decorate my house with that celebrates this fun holiday. I love conversation hearts. I adore the fun colors, and the sweet messages. That was my inspiration while creating this fun printable. I found the frame at the dollar store, painted it with cream craft paint, and added the "you are loved" words.
I love the message that this printable has. You are loved. No matter what, somebody loves you. I can't help but think of the Savior and his love for each and everyone of us. In life when we disappoint others or make wrong decisions, sometimes they give up on us, but not Christ. He will always love you. Sorry to get all churchy on all ya'alls, but I just love the message that this little decoration has brought into my home. 🙂
Today I am offering up this nice FREE printable to all you wonderful Happy Money Saver readers.
Click here to get your free printable: YOU ARE LOVED FREE PRINTABLE
See more Happy Thoughts here.