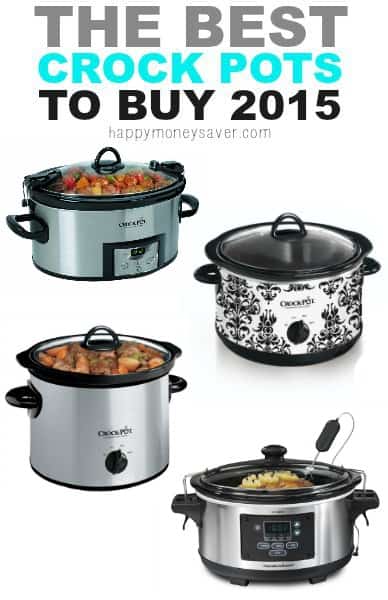 I am all about things being simple when it comes to cooking meals for my family. A crock pot definitely makes cooking meals easy, convenient and of course very simple. I use my crockpot on a daily basis, and it is a must if you are into freezer meals like me! If you don't have a crock pot or if you are looking for a new one, you have come to the right spot. I have found 10 of the best crock pots that have great features, great reviews, and are budget friendly.
The Best Crock Pots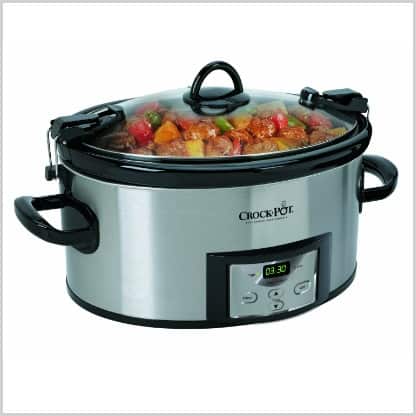 This Crock-Pot Programmable Cook and Carry Oval Slow Cooker is the number one best seller in slow cookers. It has a 6 quart capacity which can accommodate a lot of people for a meal. It has a programmable digital control and it has a locking lid making it easy to transport without the food spilling. Priced at $49 this one is definitely one you will want to check out.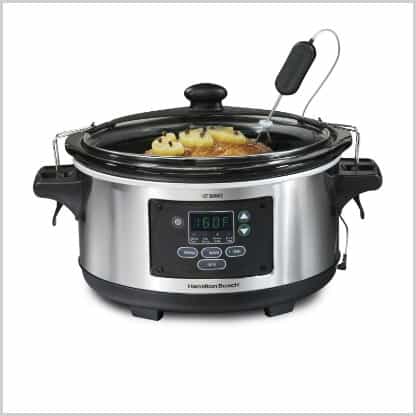 Priced at $49.88 this Hamilton Beach Set 'n Forget Programmable Slow Cooker, 6-Quart would be a great crock pot to own. It has a thermometer probe that displays the meat temperature. It also gives you 3 cooking choices: probe, program and manual. Go check this one out.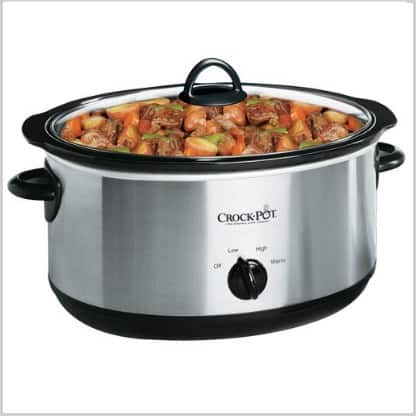 If you are looking for a little larger crock pot that is pretty basic then this is the one for you. This Crock-Pot 7-Quart Oval Manual Slow Cooker can definitely accommodate larger families. It is a more basic crock pot with only having manual settings for high, low, and warm but you can't beat a price of only $34.99.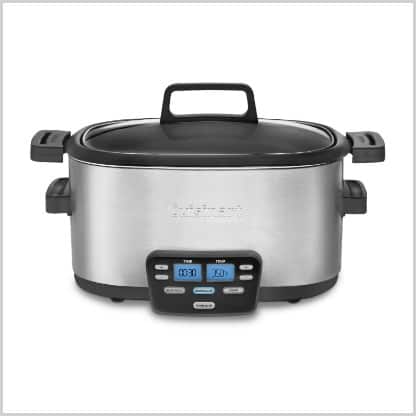 Take a look at this beauty! This Cuisinart 3-In-1 Cook Central 6-Quart Multi-Cooker is a slow cooker, brown/saute, and steamer all in one. With one touch you can switch modes if your recipe calls for combination cooking. It is rated very highly and is listed at $135.99.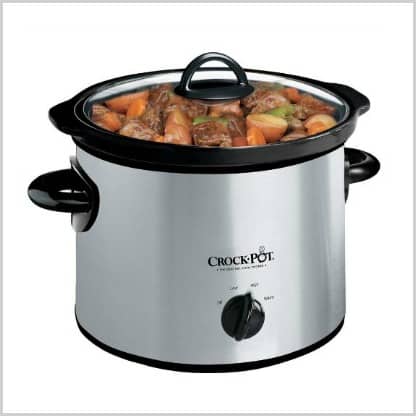 Perfect for soups or a smaller meal this Crock-Pot 3-Quart Round Manual Slow Cooker is only $18.89. It is a very simple and basic crock pot that would be great to put a chip dip in or another type of appetizer at a party. It is rated highly too!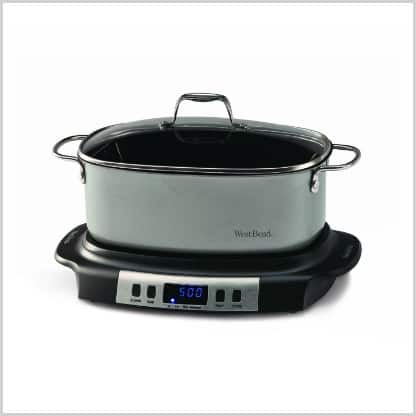 How awesome is this West Bend Oval-Shaped 6-Quart Programmable Slow Cooker. Not only is this a slow cooker but the cooking pot can be used on the stovetop or in the oven. The base also doubles as a warming base and a griddle. At the amazing price of only $59.99 this one could be yours.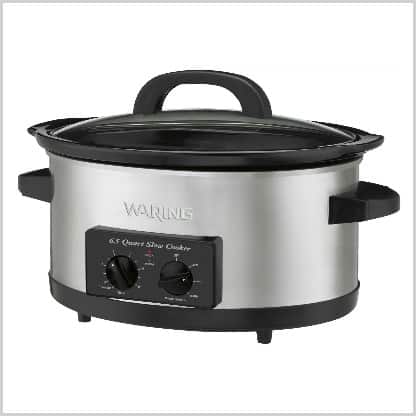 This Waring WSC650 Professional 6-1/2-Quart Slow Cooker looks great and does the job. If you're in the market for a basic slow cooker without all the bells and whistles then this is your match. It's $46.95 and is rated very highly as an all around great basic crock pot.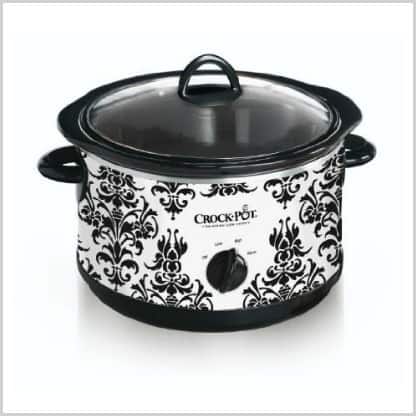 How adorable is this Crock Pot 4-1/2-Quart Slow Cooker in the black damask pattern. This crock pot is towards the smaller end in size if your looking to cook smaller meals or appetizers for a party. It has simple manual controls with low, high, and keep warm. If you're looking for a basic and less complicated crock pot this is a good choice and a great price at only $29.99.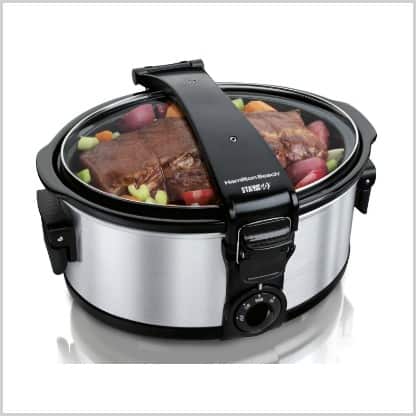 This Hamilton Beach Stay or Go 6-Quart Portable Slow Cooker is towards the basic end with just a manual high, low and keep warm dial. However, there are some really neat features about this one. It has a hinged lid that stays up but then it can also be removed for cleaning and snapped down for transporting. It also has folding handles that snap up for carrying and fold down for storage. It is priced at only $29.99 and is definitely talked highly about in the reviews.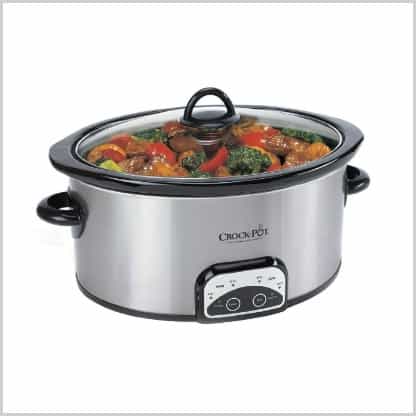 This Crock-Pot Smart-Pot 4 quart Programmable Slow Cooker has pre-set digital controls and shifts to warm automatically making it so your food would never be cold if you were late getting home. It's perfect for a smaller family but can also accommodate a large chicken or other type of meat. The price on this crock pot is $54.97.
Were you able to find a crock pot to fit your needs? As you see, there are lots of varieties whether you want simple or deluxe and maybe you even want one of both. Go make your selection and happy crock pot cooking!