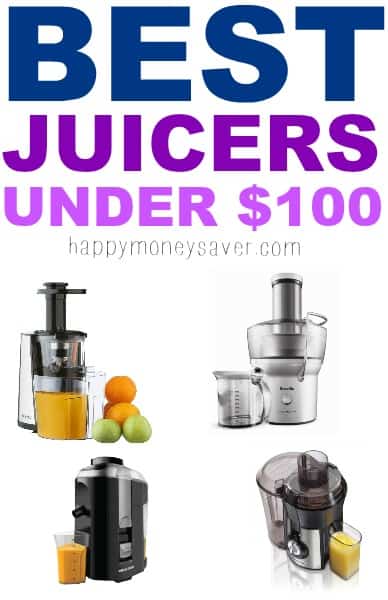 As we start a new year and people are setting new goals, getting healthy might be one of them. Juicing is a big deal these days and it seems more and more people I know are doing it. So if you are interested in starting, I figured I would help you out. If you are searching for the best juicer under 100, then check out my list of the 10 best juicers. You can find a very affordable juicer and not have to spend a lot.
Find the best Juicer Under 100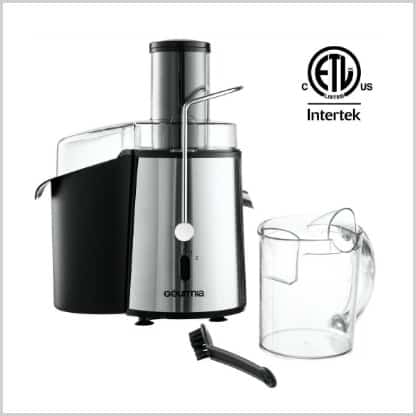 This Gourmia GJ750 Wide Mouth Fruit and Vegetable Centrifugal Juicer Juice Extractor with Multiple Settings, Stainless Steel – 850 MAX Watt is priced at$54.99. This has a CentriTract centrifugal extraction system making it so you can get more power and more juice. It has a large spout so you don't have to cut up most fruit or vegetables. It is rated very highly so go check this one out!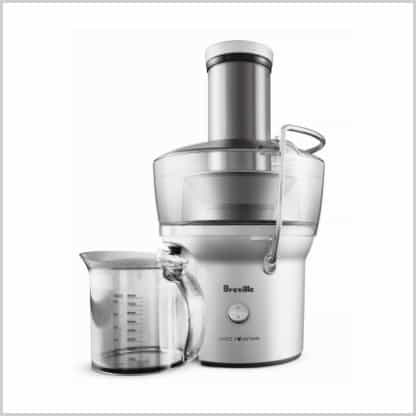 This Breville BJE200XL Compact Juice Fountain 700-Watt Juice Extractor is rated very highly. Customers say that it not only works great but the clean up is very easy as well. This is one you would buy if you were juicing very frequently. This juice extractor is priced st $99.95.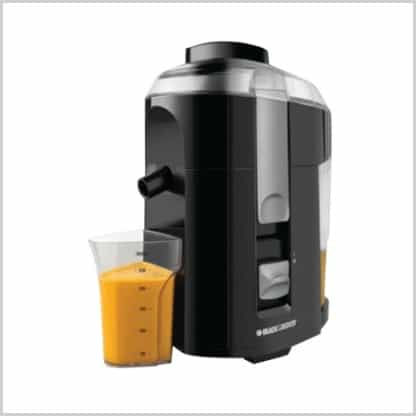 This BLACK+DECKER JE2200B 400-Watt Fruit and Vegetable Juice Extractor with Custom Juice Cup, Black is a great lower priced juicer. It has a smaller spout so you will have to cut up fruits and vegetables. This is a low cost machine made for light use. It is priced at $31.50.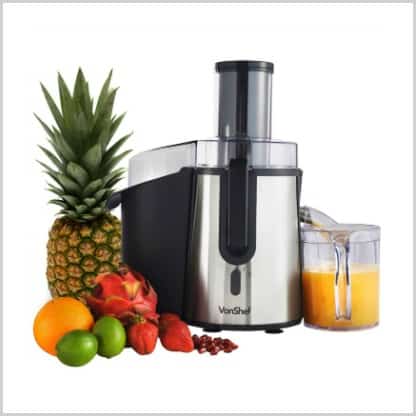 Priced at $54.99 this VonShef Professional Powerful Wide Mouth Whole Fruit Juicer 700W Max Power Motor with Juice Jug and Cleaning Brush is well liked by customers. It is fast and powerful and easy to clean. If you juice a lot this would be one for you to check out.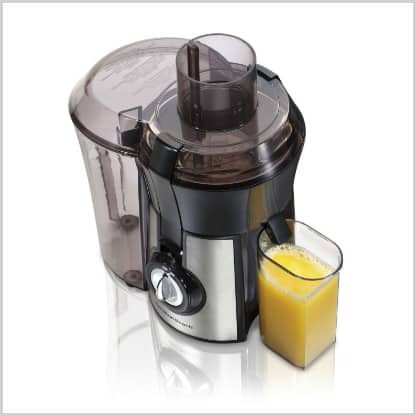 This Hamilton Beach Juice Extractor, Big Mouth, Metallic has lots of great features. The 20-oz. BPA-free juice container doubles as a serving pitcher which is nice for serving a family at breakfast. It fits whole foods for fast, easy juicing and has an extra-large pulp bin letting you juice longer. Go check this one out at a price of only $52.00.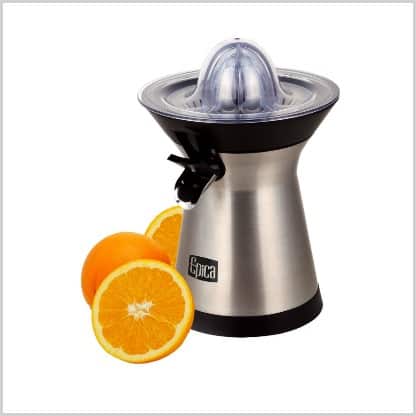 This Epica Powerful Stainless Steel Whisper-quiet Citrus Juicer-70 Watt motor is attractive and easy to use. It's not only nice looking and functional but it's easy to clean and is small and affordable. It includes 2 reamers to fit all fruit sizes. Priced at only $38.95 this is definitely one you will want to check out.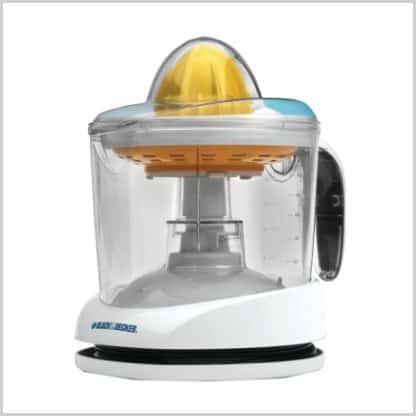 This Black & Decker CJ625 30-Watt 34-Ounce Citrus Juicer, White is the #1 best seller in citrus juicers. This would definitely be one to get if you don't juice to often. It's not the most powerful but is great for light uses. It's very inexpensive and is great for doing lemons, grapefruit and other citrus fruits. It is priced at $14.56.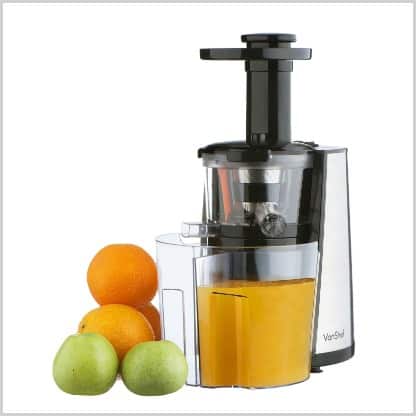 Check out this VonShef 150W Slow Masticating Single Auger Juicer Extractor. This Juicer extracts instead of grinding, retaining all the nutrients and enzymes for a healthier natural juice.This extractor lets you extract a variety of ingredients including fruits, vegetables, nuts, beans, and leafy vegetables. It's a great all around juicier for light to heavy uses. It is priced at $84.99 so check out the reviews!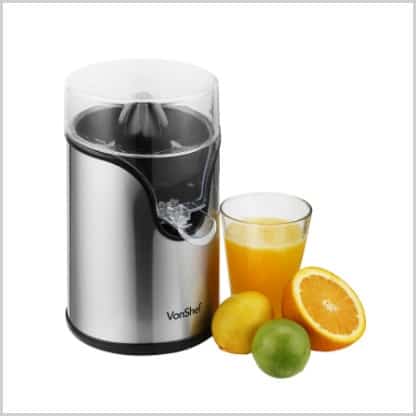 This VonShef Premium Electric Citrus Fruit Juicer is really easy to use and comes with everything necessary. It is very highly recommended and loved by it's customers. It's very small and compact making it nice because it doesn't take up very much space. You can't beat a price of only $39.99.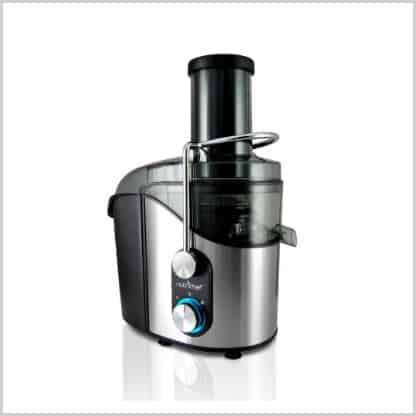 This NutriChef High Power Juice Extractor, Juicer 800 Watt, Stainless Steel is easy to use, efficient, easy to clean and a great price. This juicer is very fast as well. The customers who have purchased this love it and say it's a great quality product. Go check this one out and read the reviews. It is priced at $64.99.
Were you able to find the best juicer under 100 that you like? You don't need to spend a fortune on a juicier. These are all affordable and will fit your needs if you juice often or not very much. Happy juicing and happy 2016!