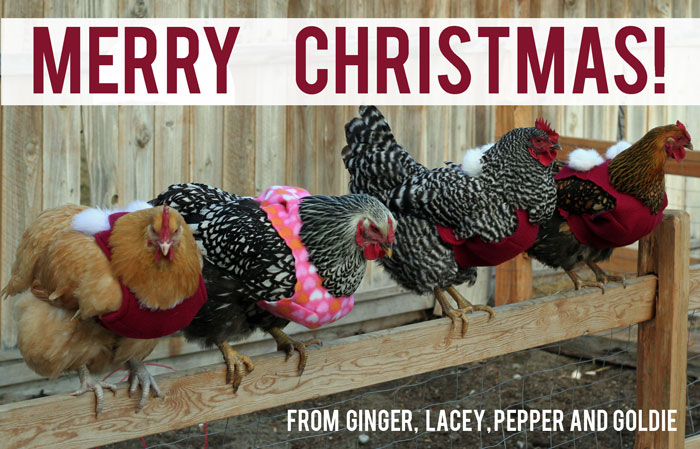 Merry Christmas everyone!
What are all the cool chickens getting this year? Sweaters Oh yeah. That's right. Sweaters for my chickens.
Most people would have considered this gift a silly or strange gift. I got this from the happy husband and it really just shows to me how much he really loves me and my country homesteading dreams. He knows that my heart goes to my little farm animals. Plus he loves to make me laugh. And believe me I laughed my butt off. It was hilarous to see these chickens trying to walk around and get used to their sweaters.
You see he asked a really nice lady at his work if she would make some for me a few months ago. Which shows some thought and consideration which is good since for first 10 years of our marriage he would shop on Christmas Eve for a gift for me . It seems like he has been getting a little bit more thoughtful the past few years. It's so sweet. I love that man of mine.
These little chicken sweaters are made with little velcro tabs that connect behind their wings and a little hole for their heads to go through.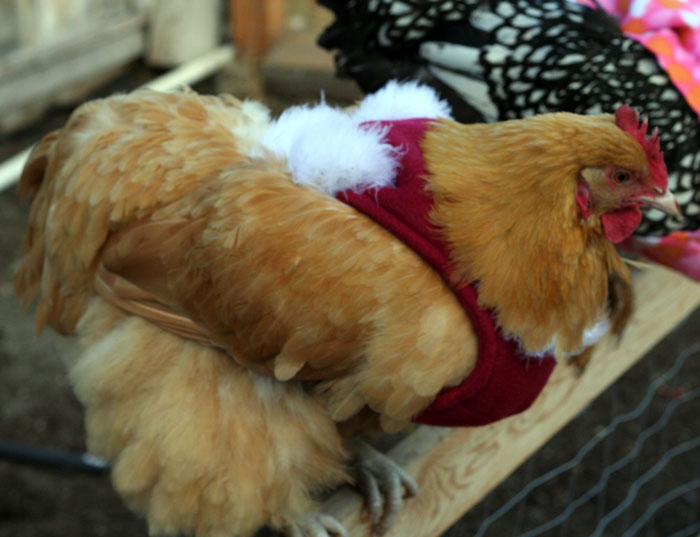 And I love the little pom poms to add to the Holiday spirit of things.

I am not going to tell you the chickens enjoyed wearing them. They were a bit silly looking that is for sure. They seemed a bit off balance when we first put them on too.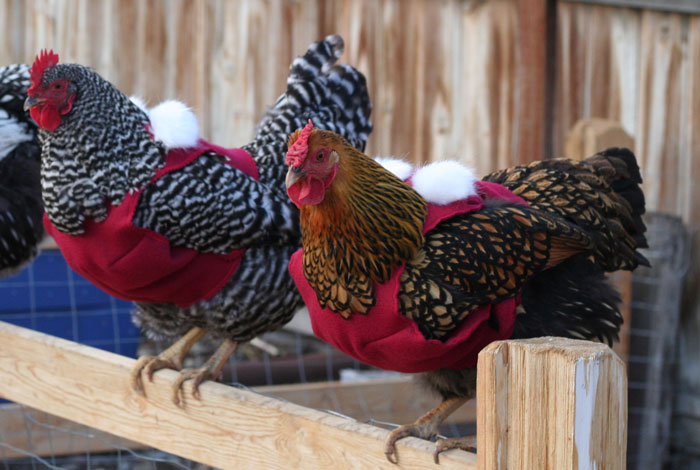 Well, I hope you got what you wanted for Christmas this year.
And I bet you are wishin' it was chicken sweaters too.
Giveaway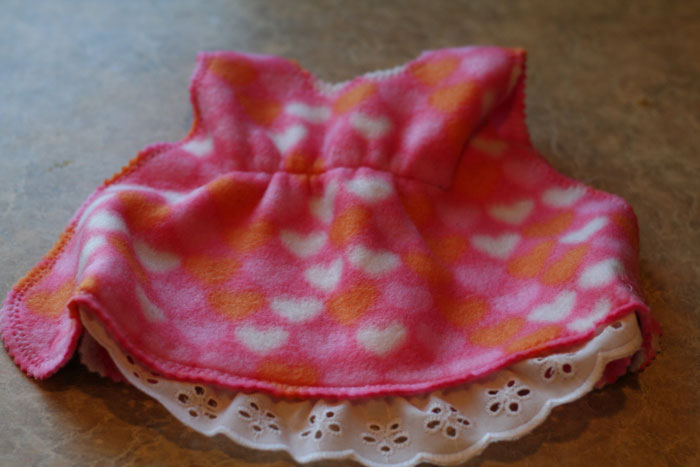 My husband made sure to include one extra chicken sweater so that I could giveaway one to one lucky reader. A gorgeous winter pink heart dress for your chicken! If you would like to be entered to win just leave one comment below on this post.
UPDATE: Winner picked for this sweater using Random.org — Robin won and I will be emailing her soon. If she doesn't respond I will pick another one in a day. Thanks to all who entered!