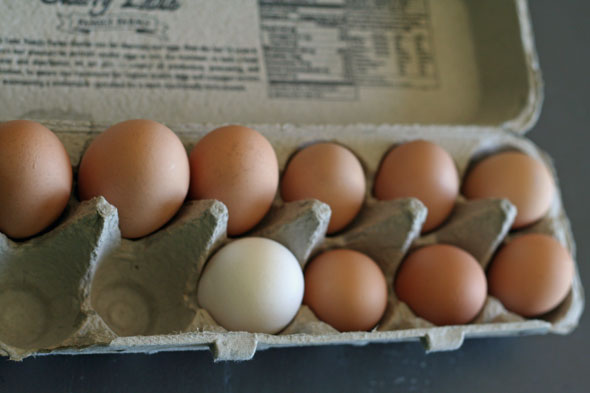 So, we have our first dozen eggs! Lacey, Ginger and Goldie are all laying eggs, and Pepper might be too, but I can't be sure. I need to go out and watch them a little more this week. I added in a large white egg so you can see the size in these pictures.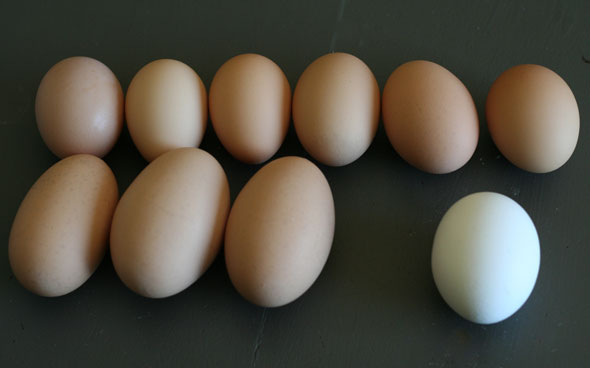 As you can see from this picture we are getting some small eggs, and we are getting some GINORMOUS eggs. Lacey has laid about 4 huge eggs, and they have double yolks in them. So she has some sort of a twin gene in her. Makes me love her even more…(did you know I had twins too? Yesserie…I did.) That first year just about did me in. But I survived… 🙂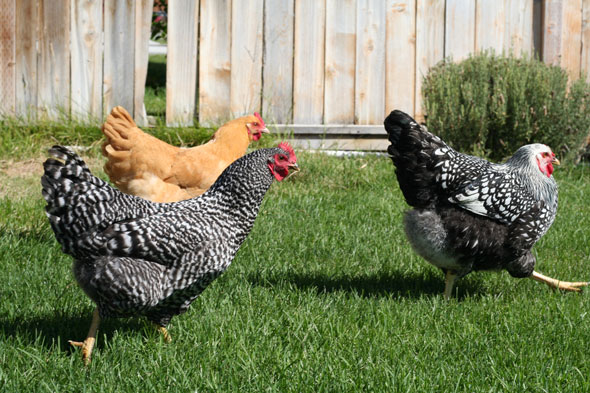 Every day when I head out to the coop to gather the one or two fresh eggs given to our family I feel so blessed. I love the Lord and just feel so grateful for his creations. Who would have ever thought that I would be grateful for chickens.? Not me last year..that is for sure. I was afraid of them actually.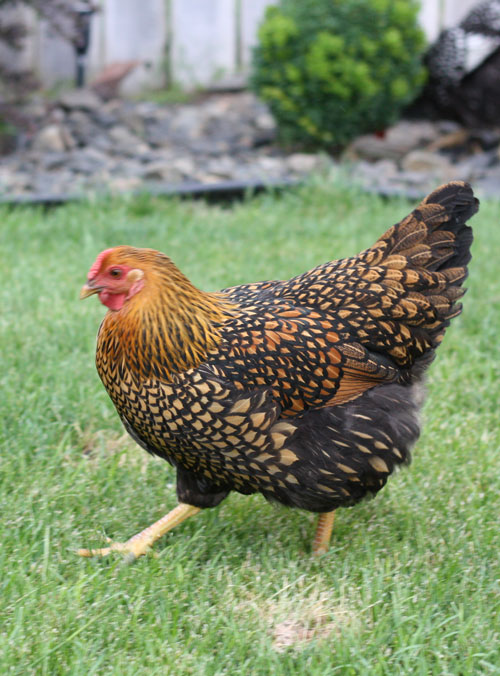 But now I love them. Borderline loony about them actually.
If anyone starts talking about chickens my eyes just light up and I can talk forever about them – even to strangers.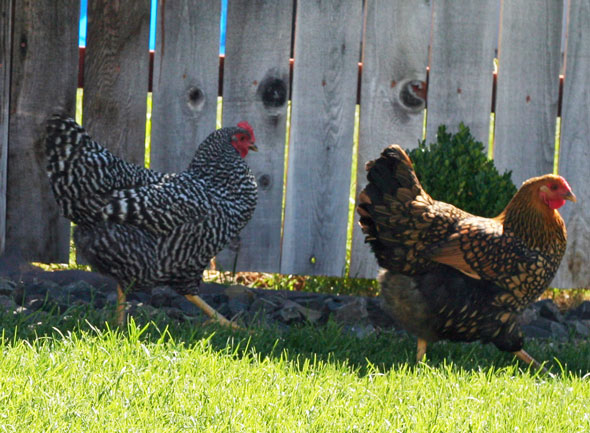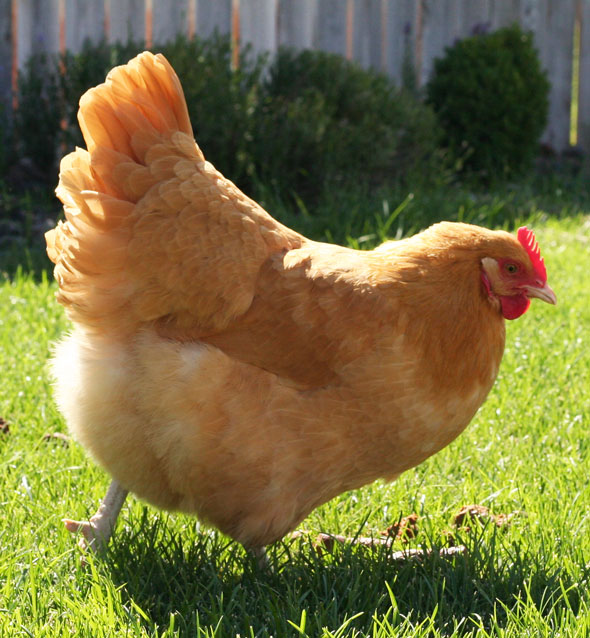 This is Ginger, my Buff Orpington. She is my favorite chicken. As soon as I come out my back door she comes a runnin' over to see me. And that makes my heart swoon. And it makes me laugh..seriously, have you not seen a chicken run? It's like a side to side waddle…I will try to get a video of it sometime. You have to see it…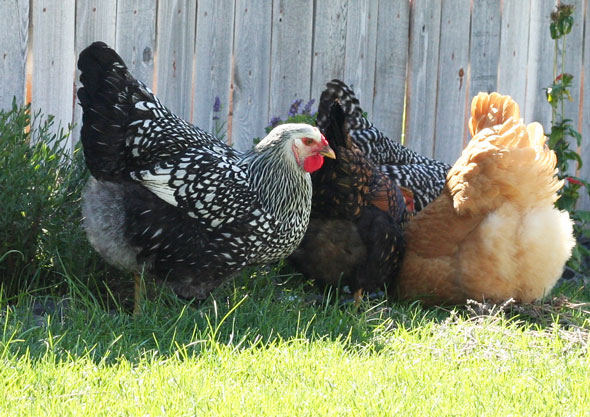 A few days a week I will go outside early in the morning to work on weeding.
I put Comet the dog inside and let my chickens out to run around the back yard.
I will sit there weeding, singing a hymn and feeling that much closer to God. The crisp morning air, and the feeling that I am getting work done is amazing. It's the best therapy and stress reliever I have ever had.
While I am sitting there weeding, my dear chickens will periodically come up and get all up in my face. The stand where I am weeding and want my attention. I think they are curious about what I am doing, and they pick at my garden gloves. Plus they talk at me. And I think they like my singing. It's really sweet.
Weeding with my chickens.
It's a little bit of peace in my busy crazy world.
Do you raise chickens? Are you getting eggs too? Are you loony like me when someone starts talkin' about chickens?