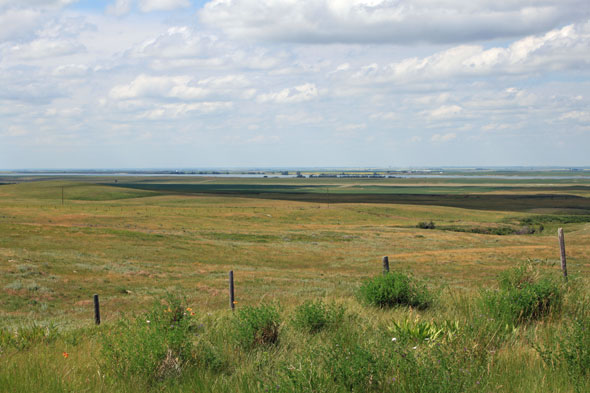 I dream of having that view.
Of walking out on a big beautiful porch with an endless view of grass, flowers, and fields.
This picture was taken while I was visiting my husbands family in Alberta Canada.
Just look at all the beautiful land. Yes, I could live there.
Today I wanted to share some pictures of my husband's family homestead that I took during our family reunion this summer. All of us had to get into groups to play "The Amazing Race" and the final stop was at the old homestead. By the way, my group came in dead last…and because of that I hated that game. No one likes to be the most amazing loser…ahem. Let's not talk about this anymore.
Here is the homestead that is still standing today. Old cars, the old homestead buildings, some old farming equipment and some fencing are all still there, slowly deteriorating.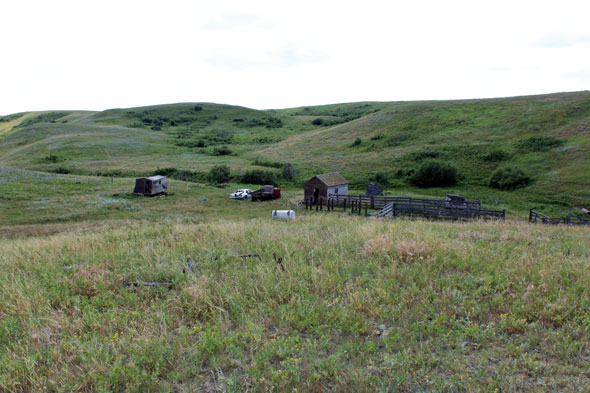 So the story is that My husband's Great Grandparents came from Ireland and Sweden. They came across the country on a wagon, and then once they bought their land they turned the wagon into their home.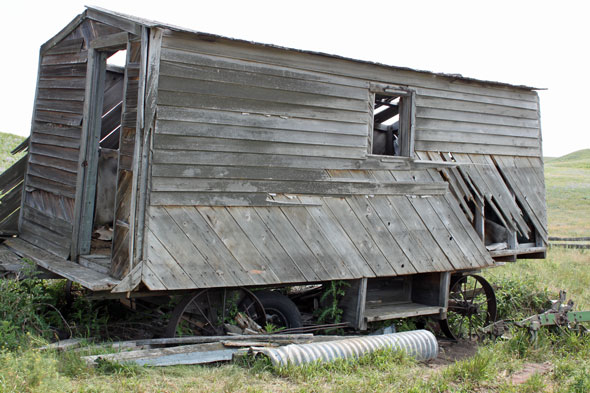 They lived in this wagon-house for a year before starting to build another bigger house. The wagon-house is still sitting on the homestead land, slowly going the way all things go on the earth.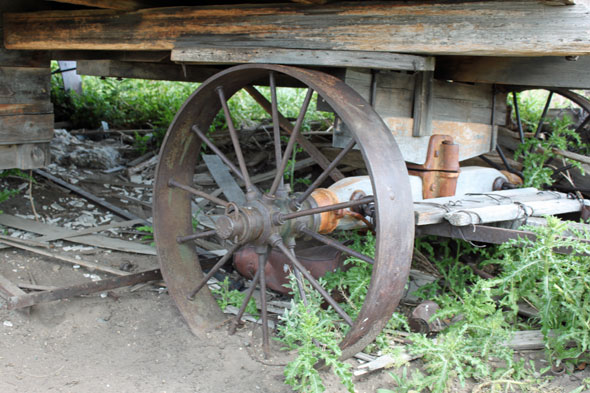 To think where these wheels have been….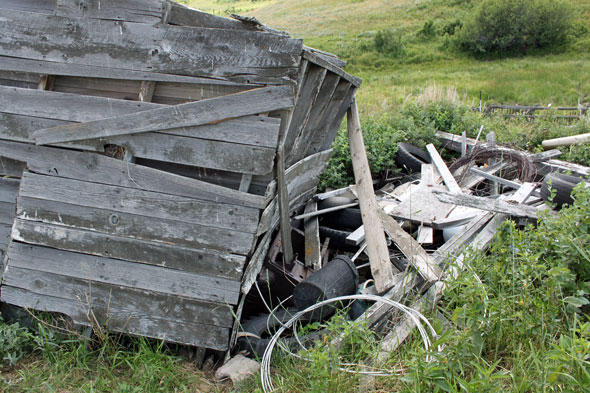 Oh and I think I found their old stove. I wanted it badly, but it was under a large building on the way to collapsing. Too dangerous to try to move anything.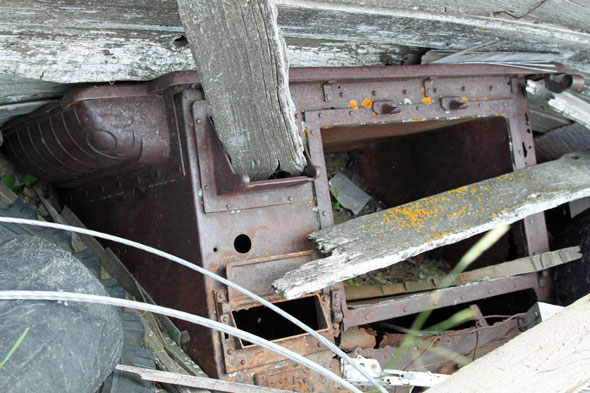 What do you think? Is that an old stove?
After a few years they built a slightly but not much bigger house.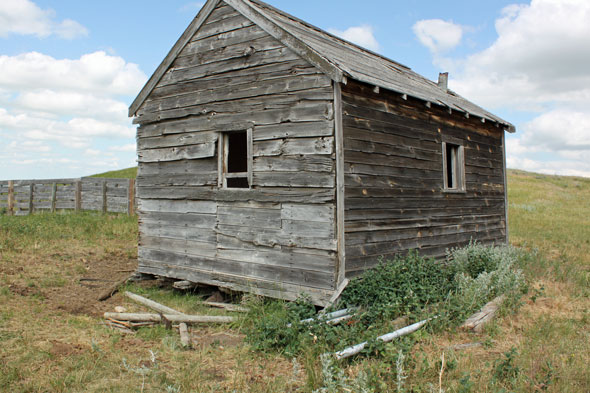 And it still stands too.
These people didn't have much. Just a house, a stove and a big dream when they came here.
Makes me appreciate all that I have. Toilets, any food I want at the stores, a nice bed to sleep on. A warm house in the winter.
This family had to farm to live. They worked really hard to survive.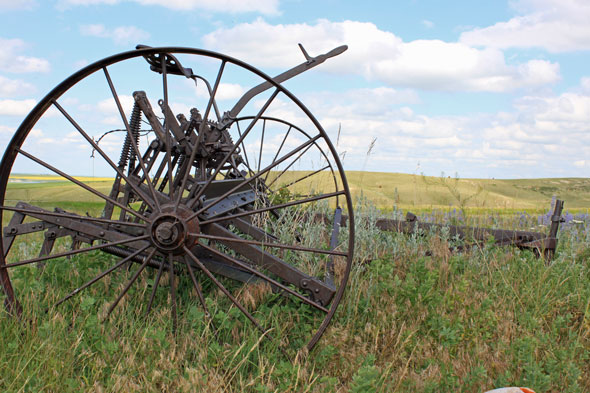 And I complain when I have to do the dishes.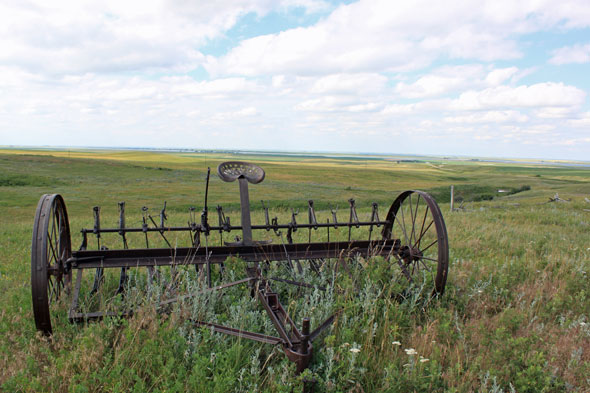 I was amazed at the old farming tractors and equipment left on the homestead.
Just so beautiful.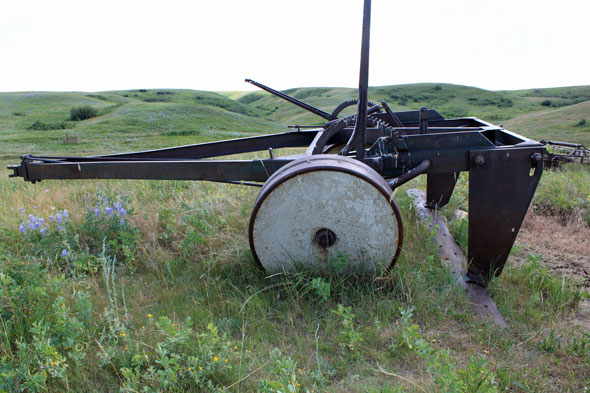 I felt so overwhelmingly thankful for all those who lived their dreams and came out to homestead long ago. They give me strength and hope to someday also have some land. To enjoy some of that beautiful country fresh air. To not give up on my own homesteading dreams.
Happy Homesteading friends.