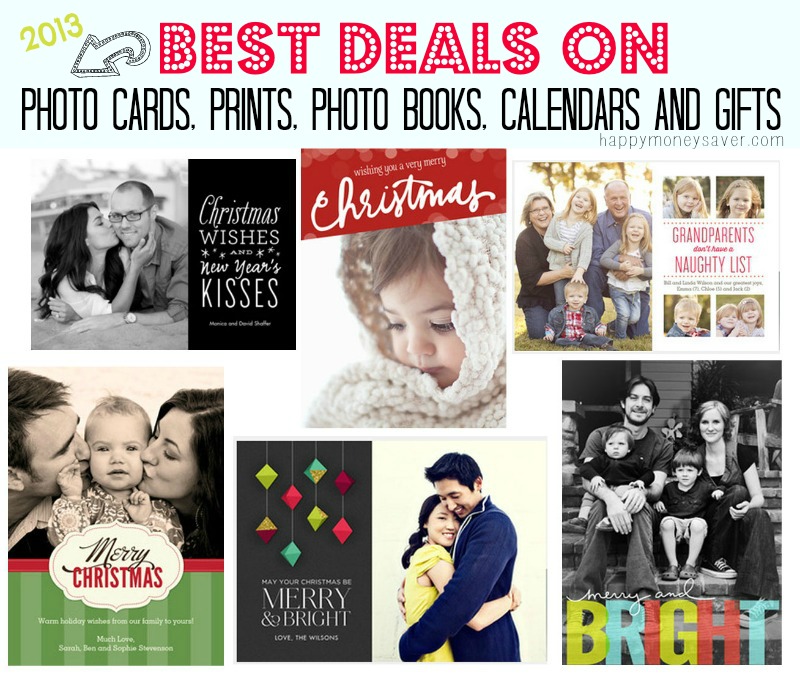 Have all the holiday photo deals got your head spinning? Want to make a photo book but don't know what company has the best price? Want to know the best price on photo cards? This year I am going to keep a big list of all the Holiday photo card deals, the Photo Book offers and coupon codes, all the picture print deals as well as photo gift idea deals. I will be updating this page every week and you can access it all the way up through Christmas in my sidebar of my blog.
First let's talk about the past few years. I have been posting deals for the past 5 years and have seen what kinds of great deals companies have put out there. I have seen great deals and not so great deals.
Every week I will be updating this list so you can see where the very best deals are on photo cards, gifts and pictures.
First we are going to talk about Holiday cards. I try to send them out every year when I am on top of things.
My favorite place to order Christmas cards is [read more…]