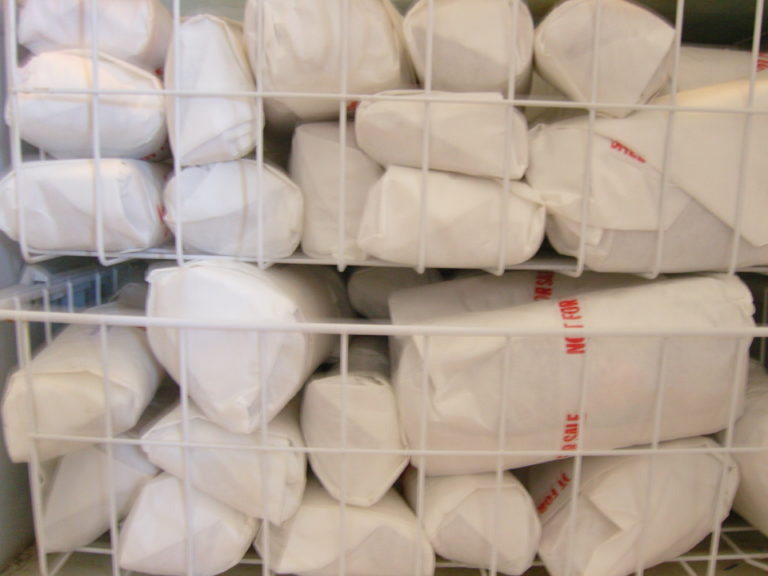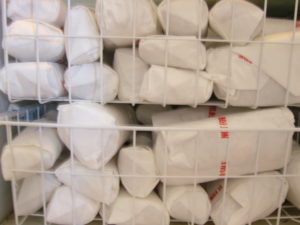 Buying beef in bulk is often a wise economic choice for the meat-lovin' family! You not only save money on all your steaks and roasts, but your meat is usually much higher in quality than the pre-packaged grocery store variety. (Plus you're actively supporting local farms and businesses as well.) 🙂
Of course there's no question that buying a whole cow up front costs – literally – an arm and a leg! To combat this, many families will engage in (totally not making this term up) "cow pooling" – where they divvy up the cost of a single animal between themselves and 2-3 other families.
If buying your meat in bulk – or cow pooling – makes more sense to you, here are some points to consider:
Freezer Space – The rule of thumb is 1 cubic foot of freezer space for every 35-40 lbs of cut and wrapped meat. If you choose to have the bones removed, this may require you to have even more space as the packages will be oddly shaped.
How Much Meat? – A side of beef weighs about 250 lbs after butchering. That's a lot of meat!
Shelf Life – A whole cow has a freezer shelf life of one year. After that, the flavor begins to diminish. If your family can't possibly consume that much meat (and I know mine falls into that category), seriously consider cow pooling or buying a quarter instead.
Ask Questions! – This is not only your food we're talking about, but a serious business transaction, too. Be sure ask the following questions:

When are orders accepted? How much of an advance notice do you need? (Some facilities only take orders during certain times of the year, so be sure to ask this first!)
Is the animal grain-fed?
Where does processing take place? (On-site or at another facility?)
Is the facility licensed? (That's a big one…)
Where is the animal raised?
How long is the meat aged?
Fees – Cut/wrap fees can vary but are usually priced around $0.40 per lb. The kill-fee is often a flat charge of about $40 – $50.
Here are two websites that can help you locate a farmer/rancher in your area: Local Harvest and Eat Wild.
Have you ever purchased beef in bulk like this? How much did it cost you per lb?