This Christmas Treasure Hunt is the perfect way to add a little holiday cheer to your household! A fun activity that is super easy to set up, brings families together AND you score some major mom points! If you're ready to get in the Christmas spirit, THIS is the activity for you!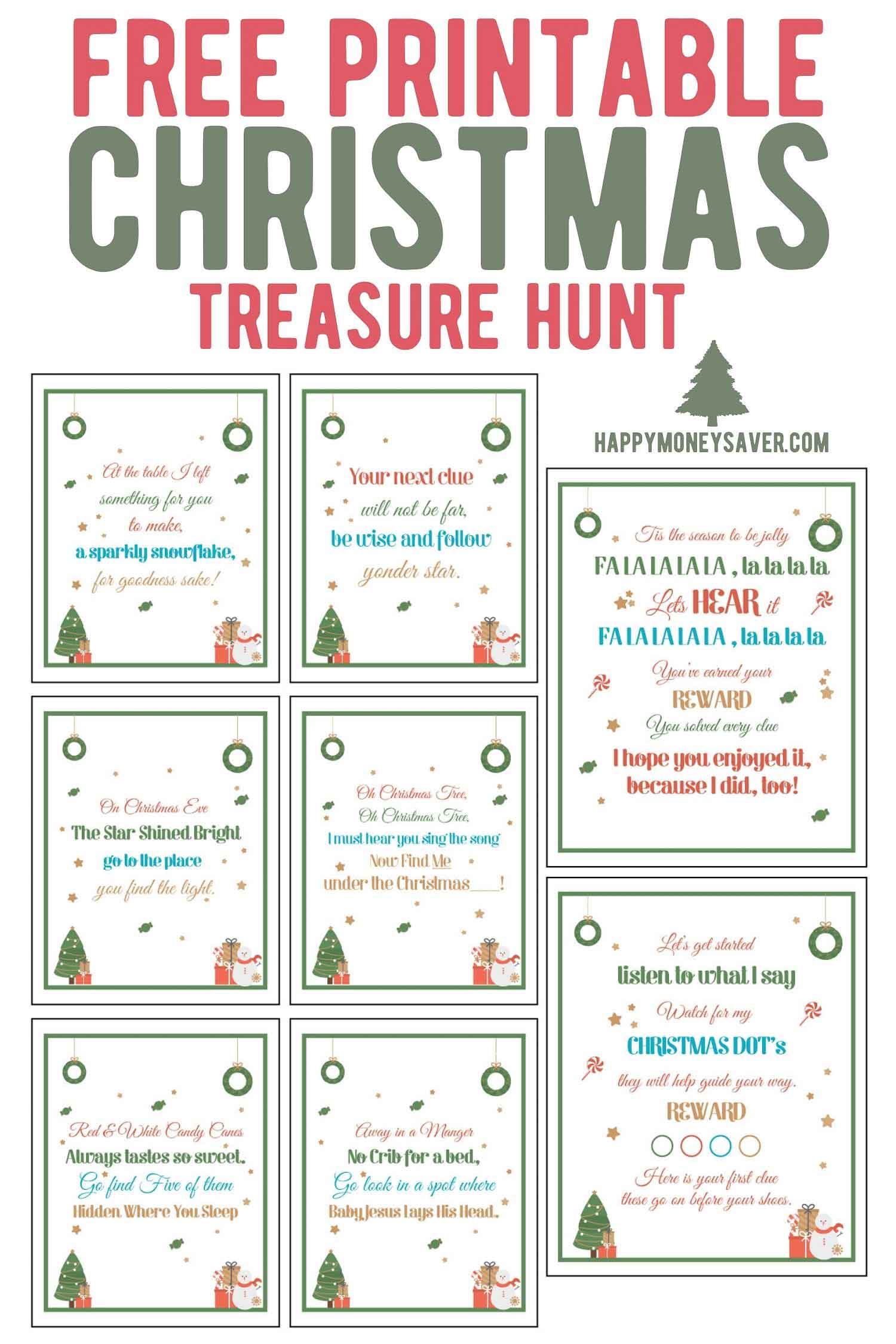 I love this time of year – candy canes, paper snowflakes, Christmas songs and decorating graham cracker houses! Seriously, I love all of it!
When I started making this treasure hunt, I decided I wanted to cross Santa OFF the list (yikes, that sounds kinda harsh….!). We love Santa around here, but I wanted one less Santa related activity.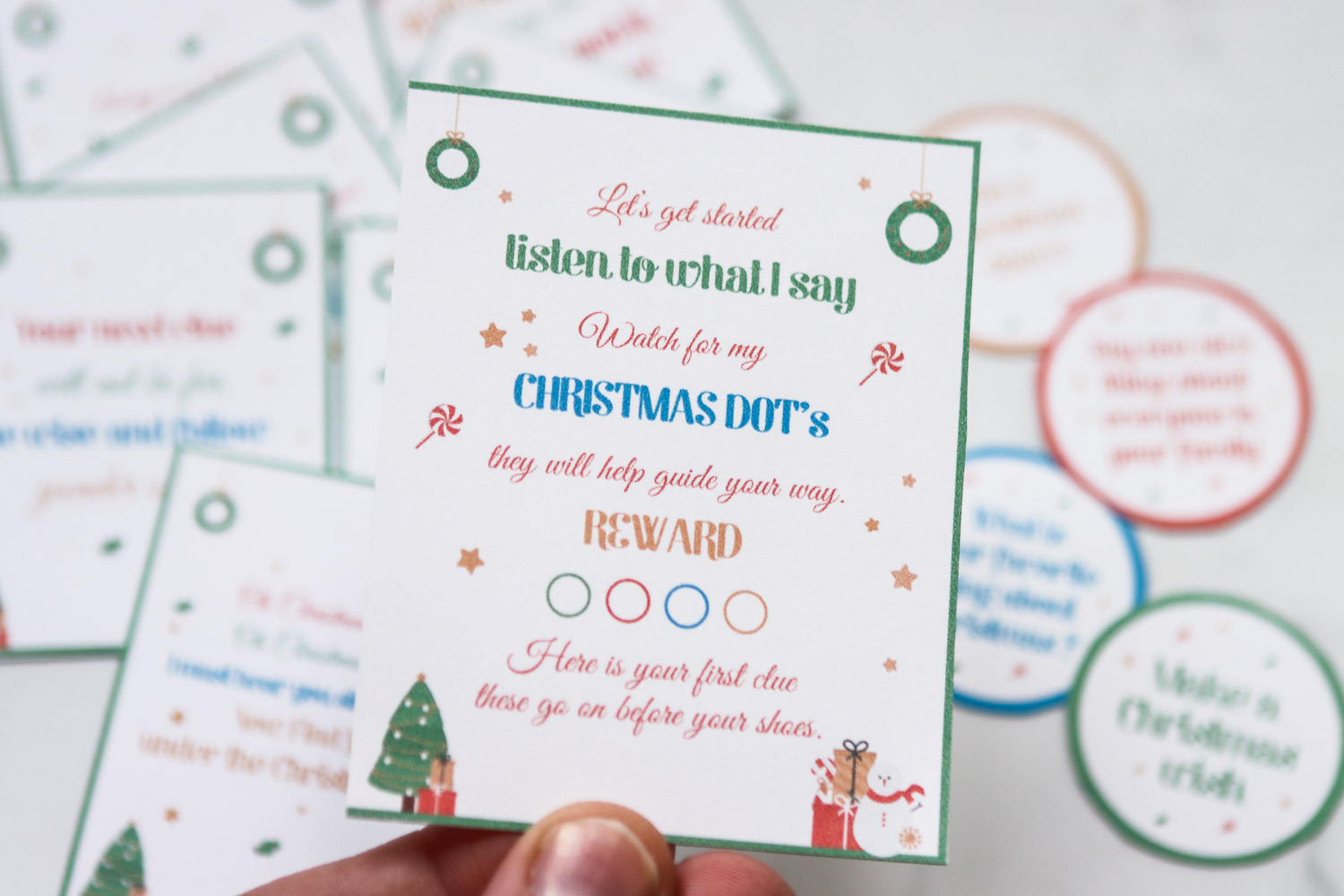 So here's how I did it:
As far as prep for this treasure hunt, you need to gather a few things.
5 Candy Canes – These can be real or you can make them. They will be hidden with the appropriate clue in the free printable.
Paper and Scissors – To make the snowflakes in the treasure hunt.
Ending Activity or Gift – You can end the treasure hunt however you want–with a gift, a treat, or like I did…decorating graham cracker houses!
The Christmas dots. I placed them close to where I hid each clue, in a spot they would see them. I wasn't sure how much they would notice or care for them until I saw my little guy do a Christmas jig– priceless, I tell ya, priceless!
Don't number the dots. I didn't number each clue so you can put this treasure hunt in any order you wish. If you do follow my directions, I have the hunt ending with the "surprise" under the tree.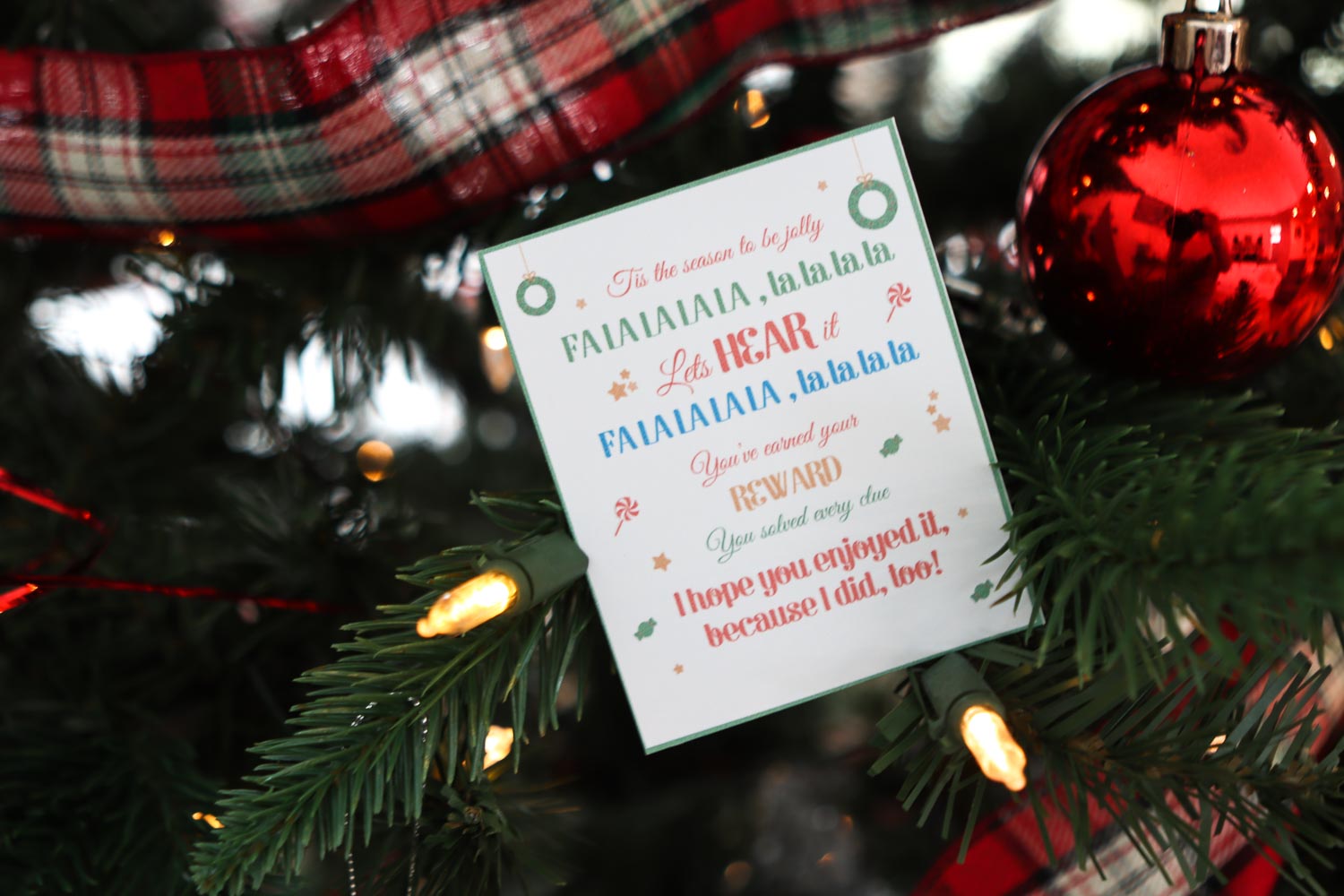 For a successful night. Give yourself plenty of time to complete the Christmas treasure hunt. With the kids singing songs, making snowflakes and finding Christmas treasure hunt clues around the house, you don't want to rush them through it. Take the time to enjoy every moment!
If you liked this treasure hunt, check out more of my free printable treasure hunts!
I'd love to see how your treasure hunt goes! Tag me in your pictures on Instagram @happymoneysaver and use the hashtag #happymoneysaver!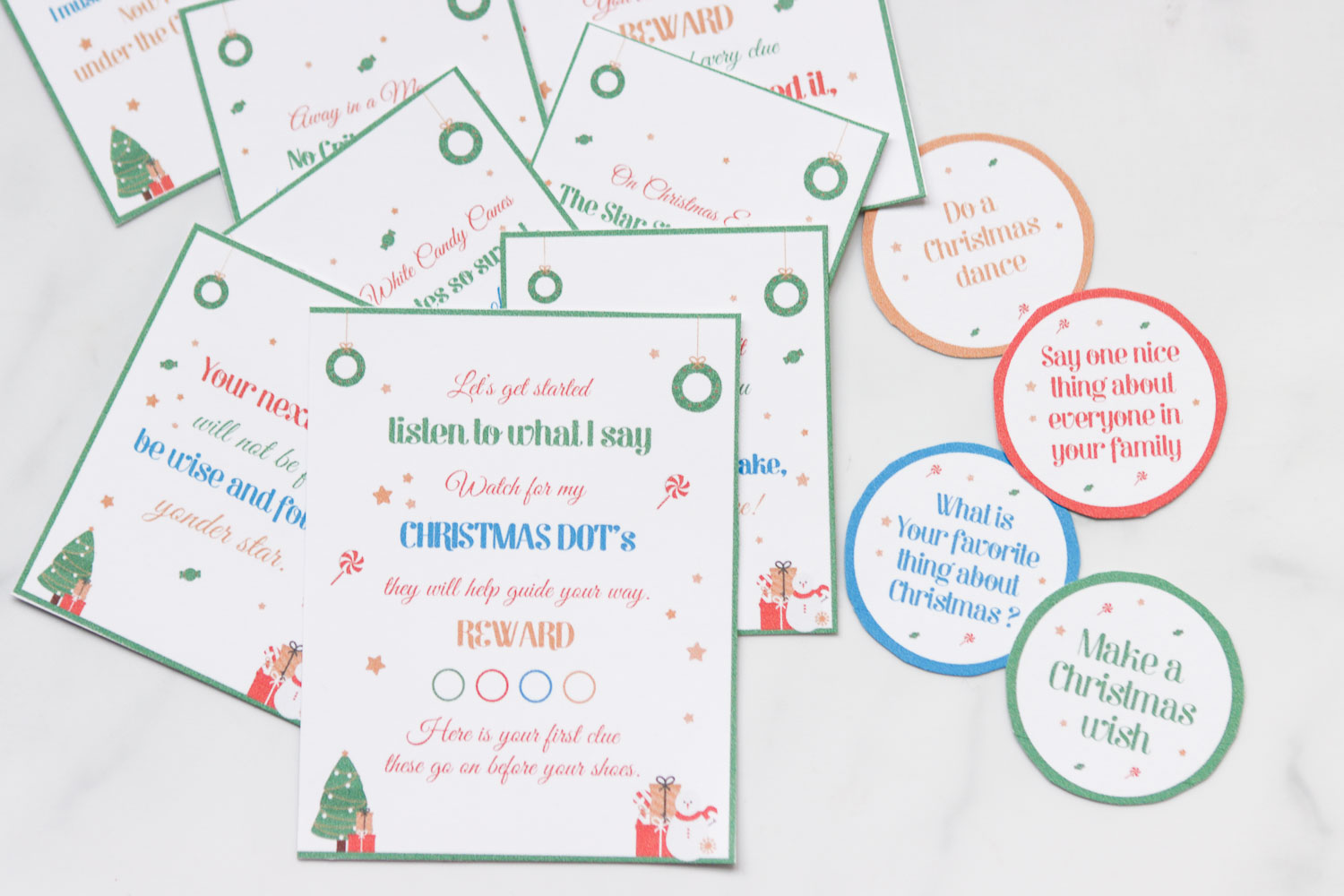 So what are you waiting for? Click the link below to get started!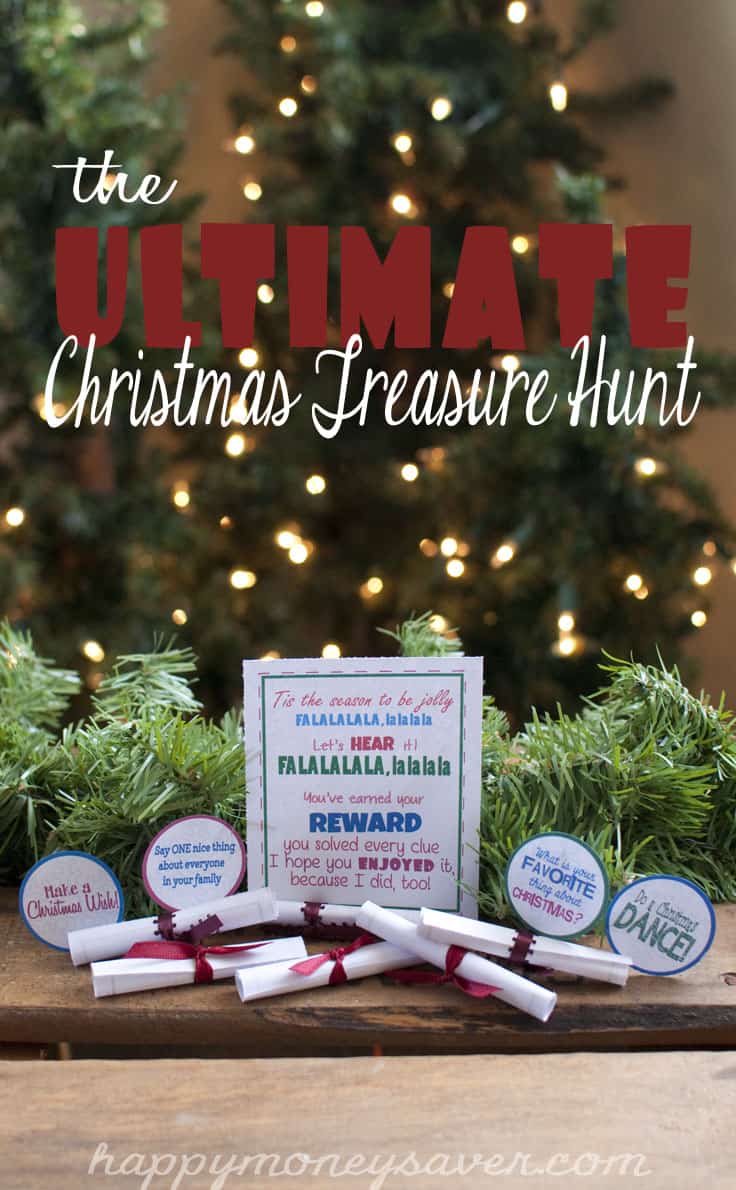 This post was published on December 17th, 2014 and was updated on December 18th, 2020 with a new design for the printable clues! If you'd like to use the original printable design instead click here to download & print it here.