Well, well, well wouldn't you know—another treasure hunt! You're so lucky! I know you have been anxiously awaiting my Ultimate Christmas Treasure Hunt. I mean, how could you not? These treasure hunts are super fun, easy and you score some major mom points 😉 If you're ready to get in the Christmas spirit, THIS is the activity for you!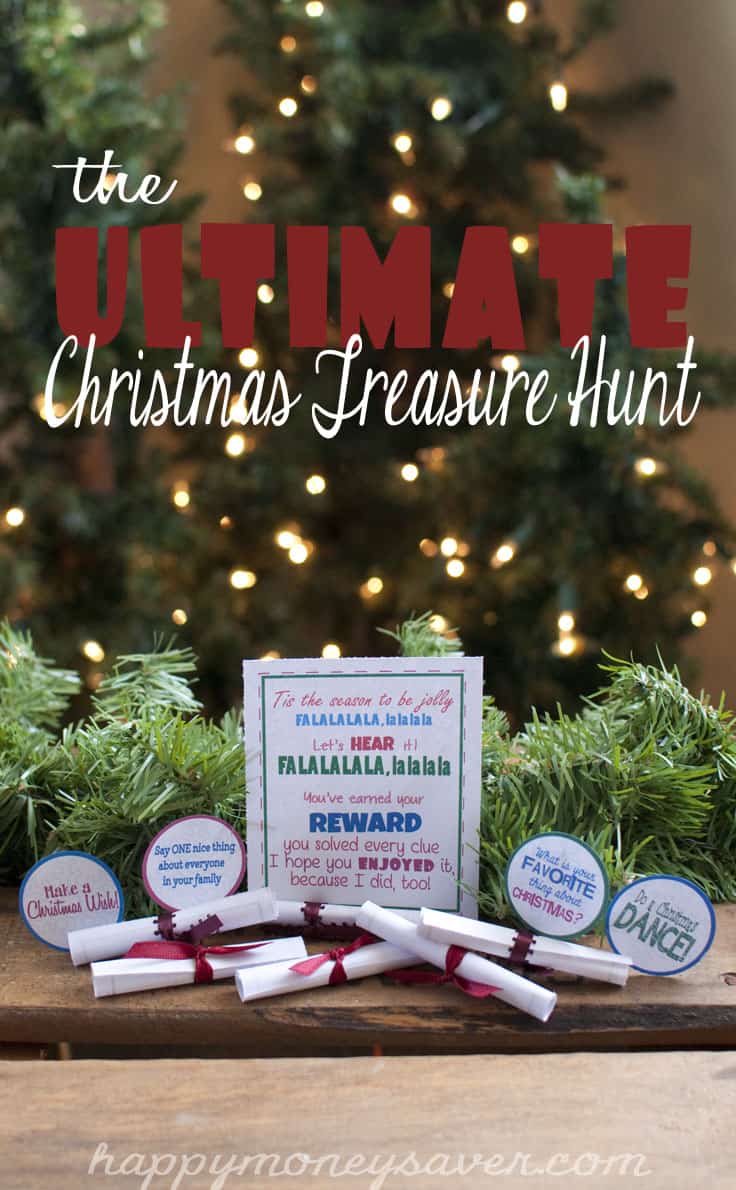 I added everything my kids love (ok, I'll admit it, ME too!) this time of year—Christmas songs, candy canes, paper snowflakes and decorating graham cracker houses! When I started making this treasure hunt, I decided I wanted to cross Santa OFF the list (yikes, that sounds kinda harsh….!). We love Santa around here, but I wanted one less Santa related activity.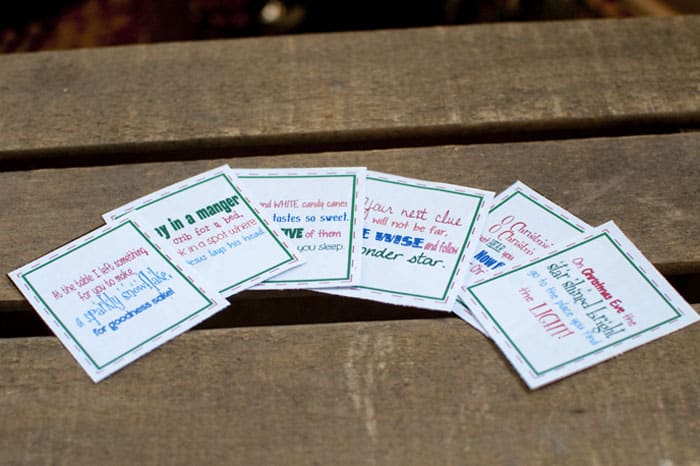 So here's how I did it:
FIRST, I made sure we did this treasure hunt when we had plenty of time. With the kids singing songs, making snowflakes and ending with decorating graham cracker houses it just wouldn't have been as fun if we had been in a rush.
As far as prep for this treasure hunt, you need to have five candy canes hidden with the appropriate clue (see specific directions in the printable) and some paper and scissors for making snowflakes. You can end the treasure hunt however you want–with a gift, a treat, or like I did…decorating graham cracker houses!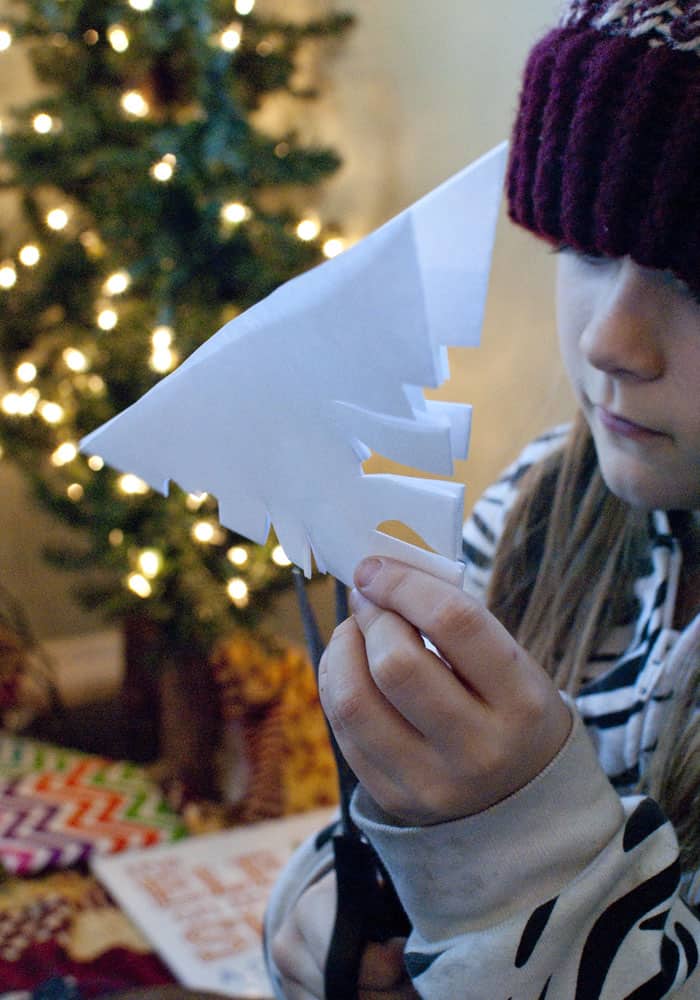 As far as the Christmas dots, I just taped mine around where I hid each clue, in a spot they would see them. I wasn't sure how much they would notice or care for them until I saw my little guy do a Christmas jig– priceless I tell ya, priceless!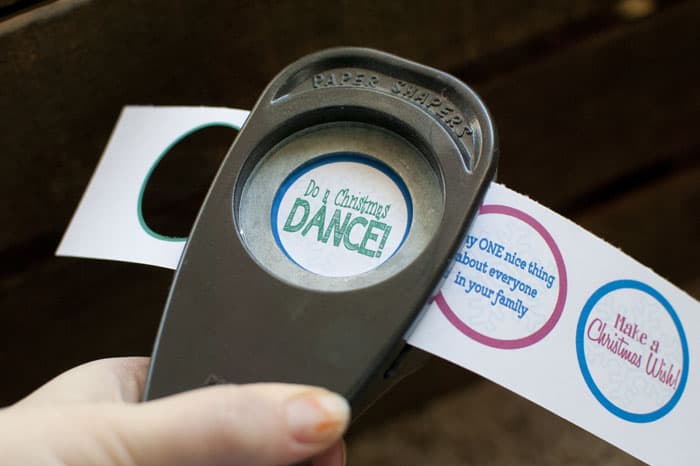 I sized the Christmas dot's to fit a 1 1/2 inch circle punch. Or you can just cut them out.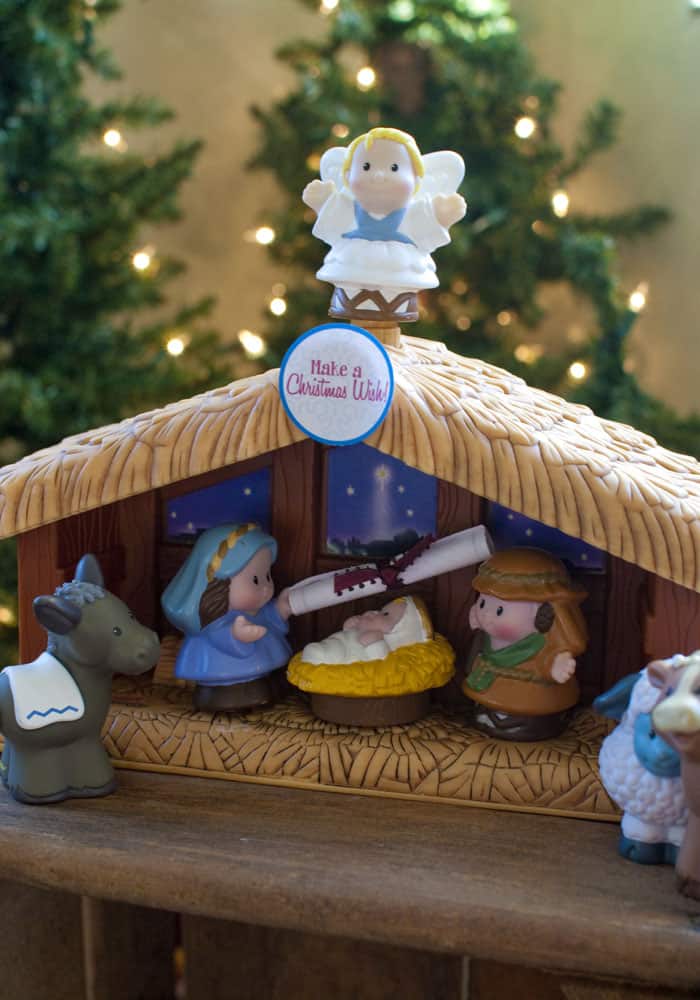 I gave my littlest guy, who can't read yet, the first clue. So he ran off to show his older siblings what he had. Next thing I know….the hunt was in full force! With the fun candy cane surprise and the snowflakes AND THEN the gingerbread houses, it really couldn't have been better! My kids LOVED it and I promise yours will too!
His face just sums up this ULTIMATE CHRISTMAS TREASURE HUNT…and the decorating as only just begun!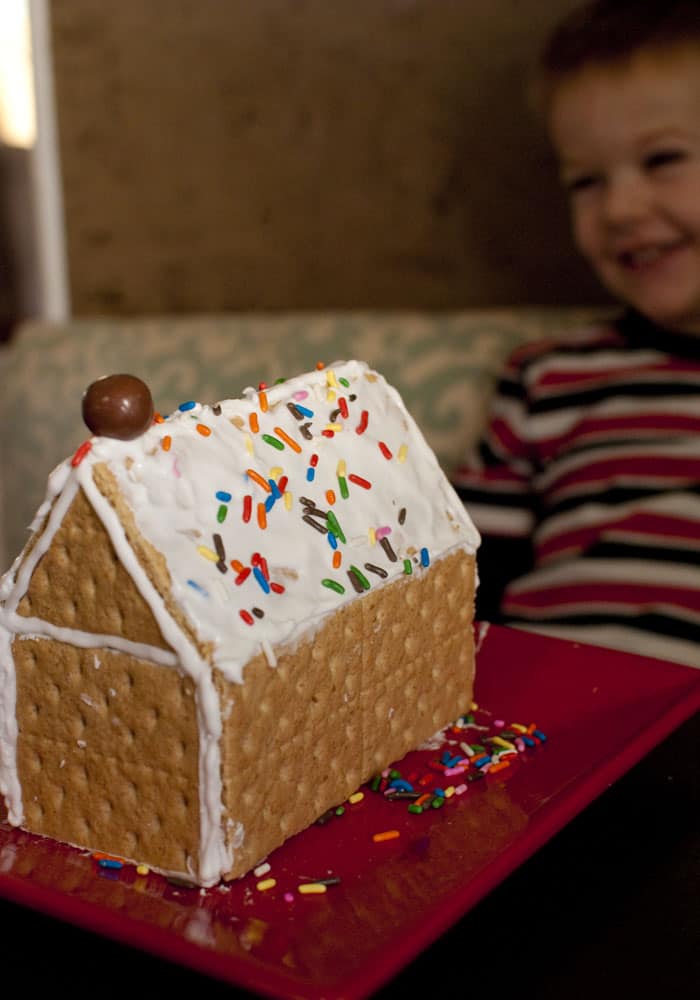 I did not number each clue so you can put this treasure hunt in any order you wish. If you do follow my directions I have the hunt ending with the "surprise" under the tree. When I did the graham cracker houses, I made sure to pre-make them. I've learned in past years that it's soooo much easier that way. When you have three little bodies who need your one-on-one attention, it can be a big job. Maybe when they get a bit older I'll branch out and let them make their own:) For now they just add on to what I come up with.
Now it's your turn! Click on the links to get your treasure hunt FREE PRINTABLES: