How many Halloween lovers do I have out there?
I LOVE Halloween. So much so, I'm gonna have to vote myself as the QUEEN of HALLOWEEN. Maybe it's the season changing, the treats, the adorable costumes OR maybe it's going to the pumpkin patch, trick or treating, or carving pumpkins. I can't pin point it exactly, it all just adds up and I LOVE IT!
To celebrate I have created the perfect TREASURE HUNT to get HALLOWEEN started off right! I have no doubt that you won't love my Halloween Treasure Hunt. Be sure to check it out because I have added a little spooktacular twist…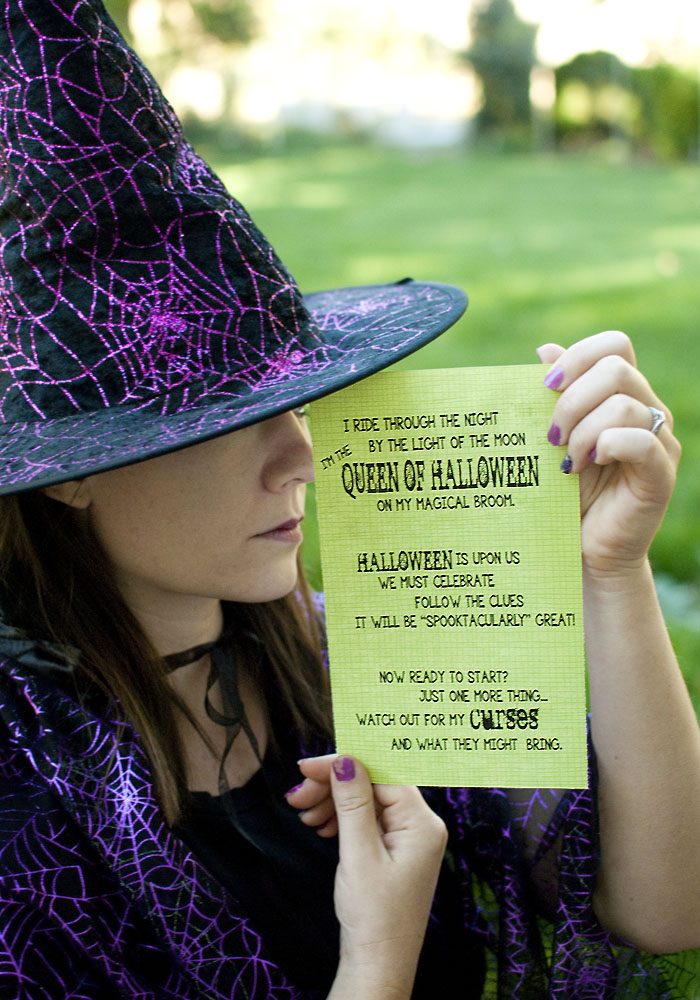 I decided to start the Halloween treasure hunt at my front door, so when my kids got home from school they had a fun surprise waiting for them. I think I scored some "awesome mom" points just for that one!
I set it all up like a normal treasure hunt, but the QUEEN of HALLOWEEN decided to spice it up a bit. I made up three CURSE CARDS that you put with the clues. Your kids will love it!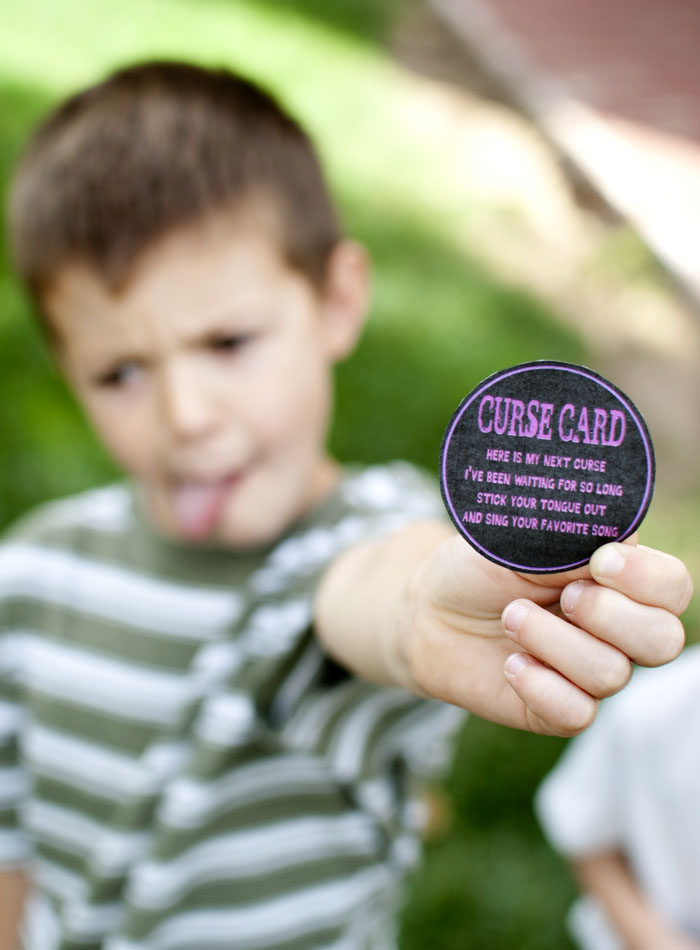 I wanted to end my treasure hunt with something fun– but not over the top (and truthfully, I really didn't want spend any extra money). You don't even have to say it, I know what you're thinking….*gasp*….those are NOT chocolate! Alas, sometimes we have to try different foods. hehe.
I had cupcakes waiting for them in the oven for the end of the last clue. I made them earlier in the day to make sure the oven was nice and cool so they didn't burn themselves when they dove in…because they certainly did! And besides, it was a great hiding spot, too! I could have frosted or decorated them myself (truth be told, I was tempted), but I decided they would like to do it more.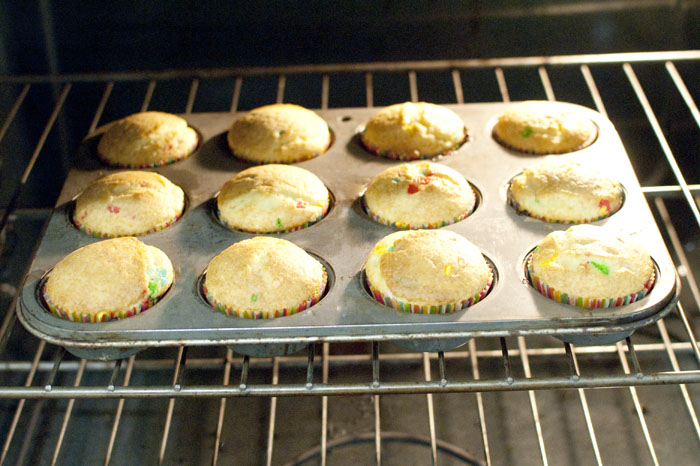 You will need to print off two pages. I printed mine on scrapbook paper to give them festive color. I printed page one in green and the other in orange. I hung the opening poem and the first clue on my front door– but you can start wherever your heart desires. The curse cards can be put with whatever clues you wish. I made sure to put the spinning curse (green one) hanging on the clue that is on the tree outside to give the kiddos more spinning space.
WARNING: You will be asked to do this again! Right after we finished my little guy quickly asked, "Can we do it again, mom?!" The best part is, YES! You don't have to hide the clues in the exact same spot for the next time– pick a different pillow, shoe, or window to use! Lots of fun to be had, I tell ya. So get going, I'm excited to hear all about it!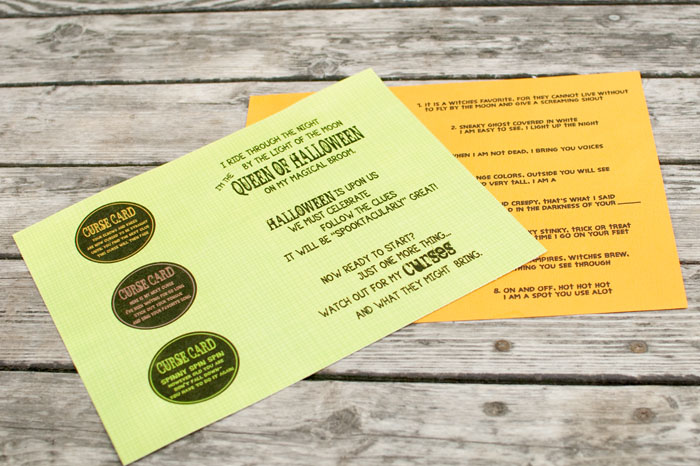 It is time! Click on my printables and print them! Now all you need to do is slice up the clues, grab some tape and follow my directions.
Oh–and don't forget to make cupcakes:)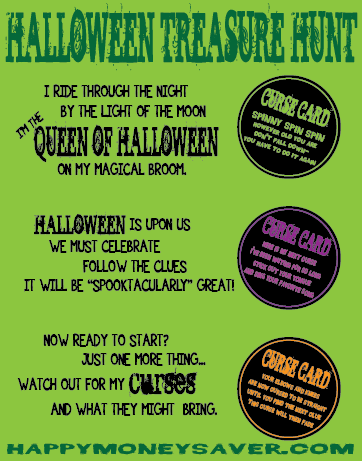 This post and amazing printable was created by Miss Melinda who is part of the Happy Money Saver team.