My *amazing* mother-in-law recently had a birthday and I couldn't help myself but make her this cute Cockadoodledoo Birthday Banner and cake! I thought I would share this for all you rooster, hen, egg lovin' chicks out there!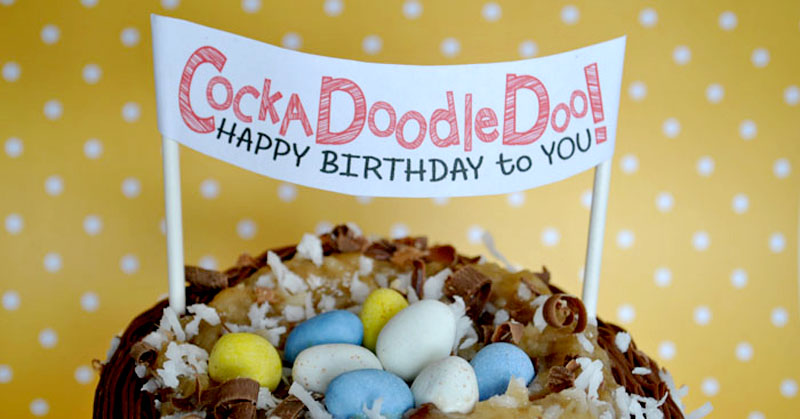 There are so many fun ideas on how to make a farm, or rooster, or nest cakes. It was really hard to narrow down exactly what I wanted to do. I finally decided to add together everything my mother-in-law loves and go from there.
Roosters+hens+eggs+birthday+chocolate cake+coconut pecan frosting= a happy mother-in-law!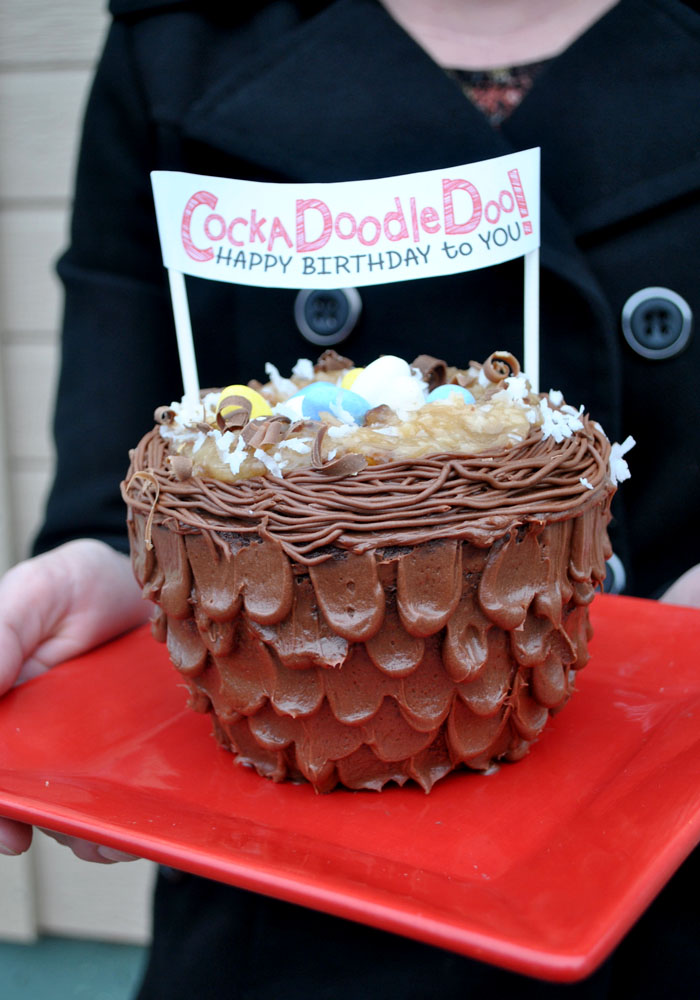 My cake decorating skills are far from fabulous, but I love to try. Plus, I figured I was safe with making a nest. I mean, really, can you mess up a chocolate nest?! I made a chocolate cake and shaped it to my heart's desire. I put on some chocolate frosting and then smothered it with globs of coconut pecan frosting. I decided to sprinkle a little coconut and then add some chocolate bar shavings. I mustn't forget to mention the Cadbury eggs. Can I get a YUM?!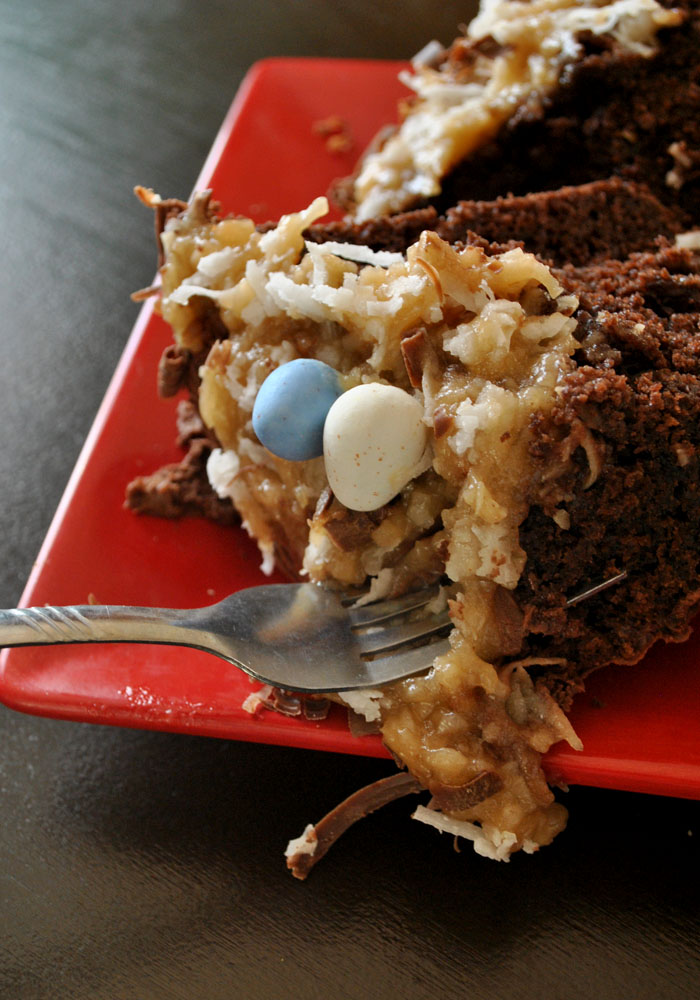 I made up this cute little banner for the top. I had some cake ball sticks left over, so I used those. I rolled the edges of the banner around the sticks to help me when I glued it together. I ended up using hot glue, but I'm sure tape would work too.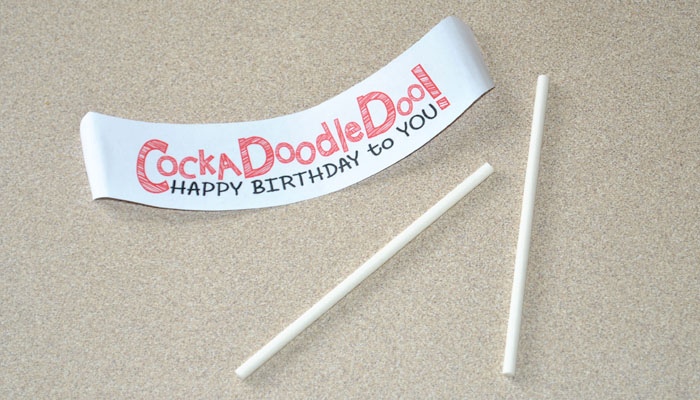 Oh yes, I didn't forget the kids. I made a handful of cupcakes along with the cake so they could join in on the decorating fun.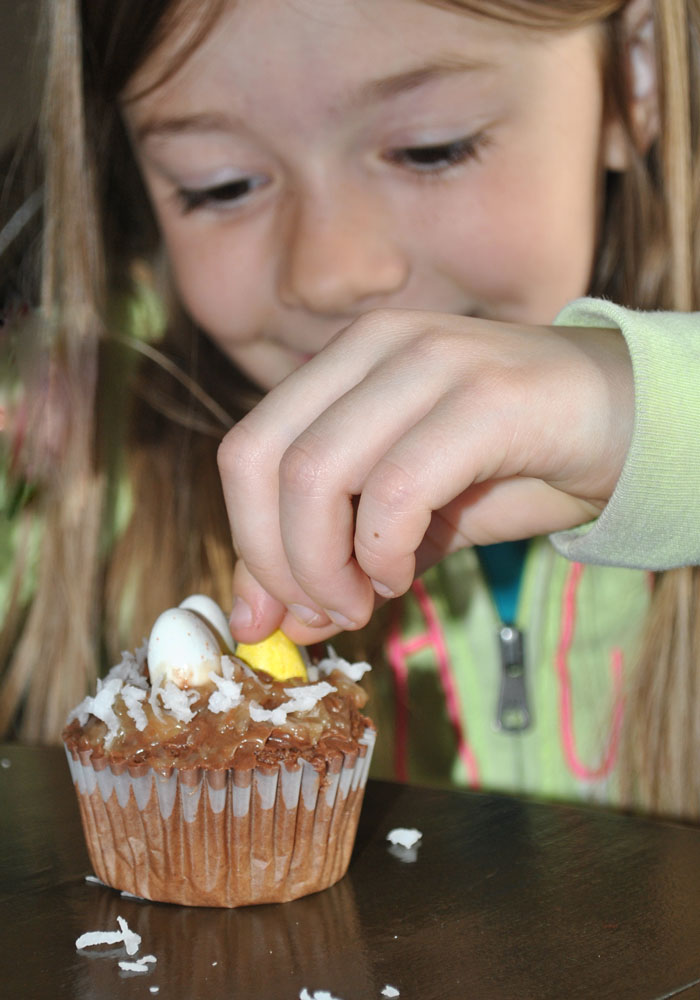 Enjoy!