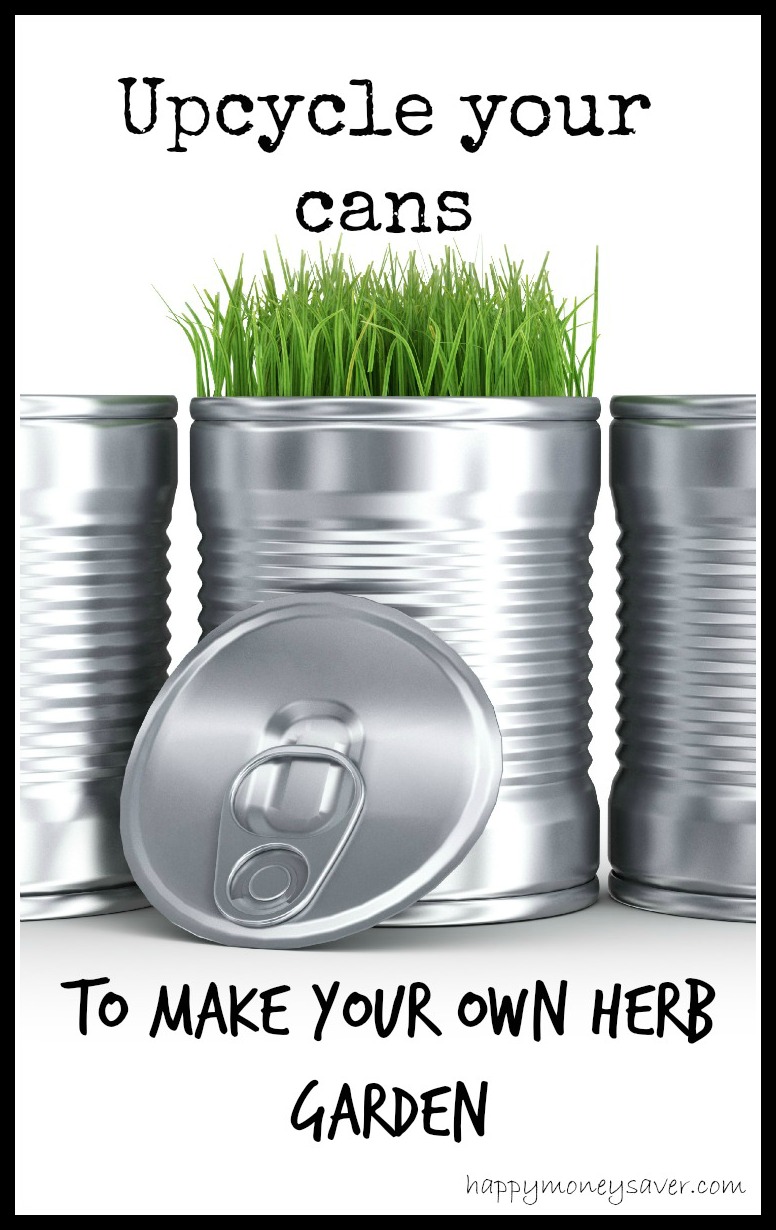 Spring is coming quickly. I don't know about you but I am itching to start spending more time in my garden! It is still a little cold outside so I am going to use a recycled can planter for my herb garden in my house. It is a great way to reuse aluminum cans that you would normally just throw away and save money by growing your own herbs. Take a look at how easy it is to turn an old can into a cute new herb garden for your windowsill!
Make your Recycled Can Planter out of an aluminum can.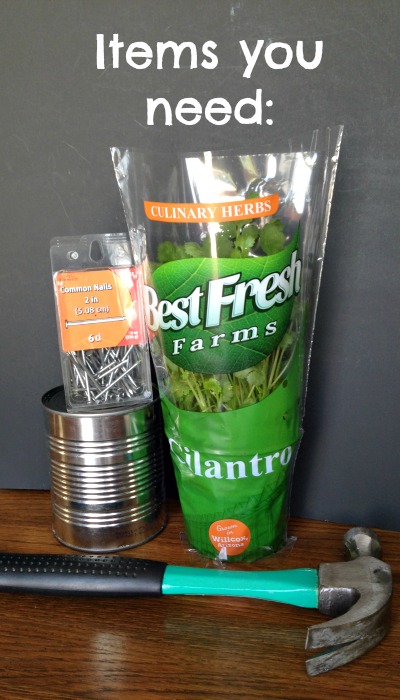 Old metal Can – I used a pumpkin can!
Nail
Hammer
Soil
Seeds or Starter Plant
First, turn the can over and place the nail on the bottom. Tap it a few times with the hammer so that a small hole is made. Repeat the process until you have made 5 drainage holes.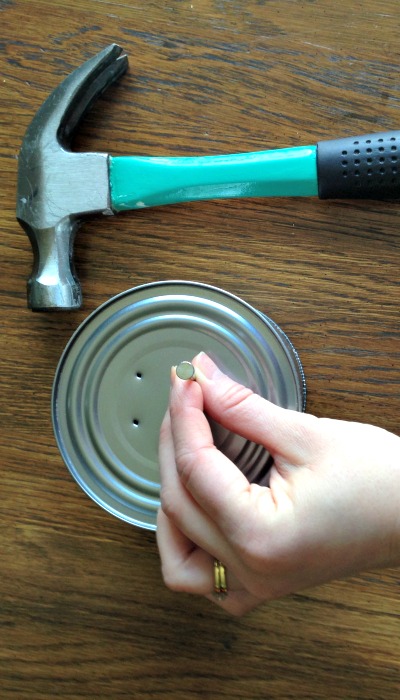 Next, add a couple inches of soil to the bottom of the can.
Plant your seed or add in your starter. I wanted the instant reward of my cilantro to make my freezer chicken taquitos so I used a starter but planting seeds would be just as fun to watch grow! Finish by filling up the can with soil.
Put your new recycled can planter in a sunny window and watch it grow! Be ready to reap its benefits!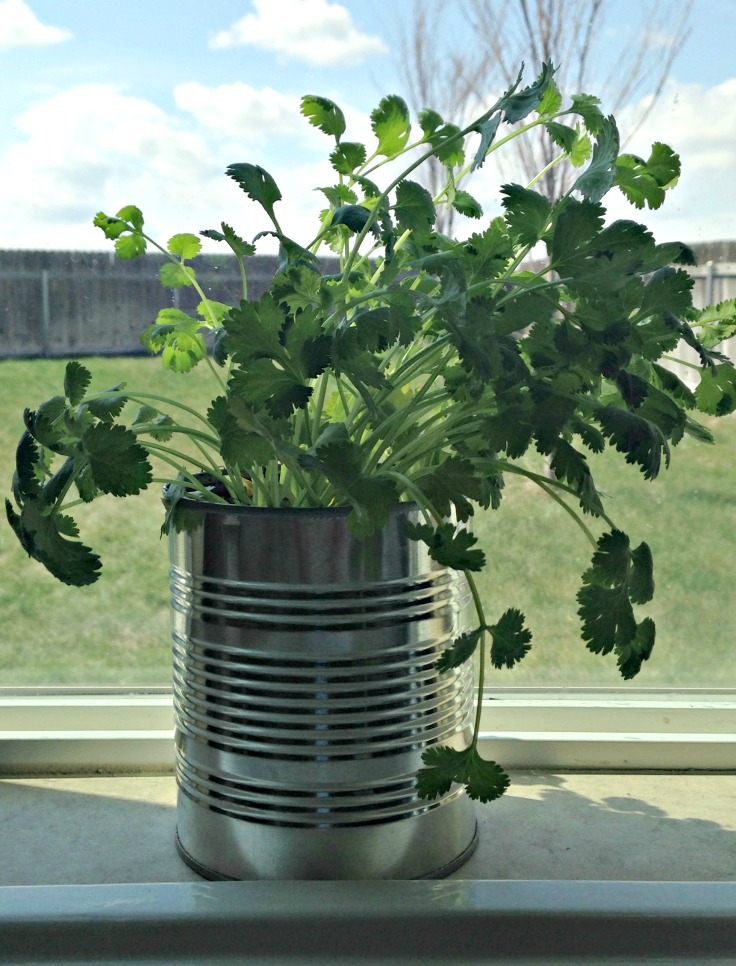 One of the best parts about having it close to your sink is every time you wash your dishes it is an easy reminder to water your plant.
Using your old cans to make a recycled can planter is easy when you use materials you already have. I've also seen people use old yogurt containers and even shoes as planters. What a great way to upcycle and create a cute and memorable part of your garden in your kitchen all year round!