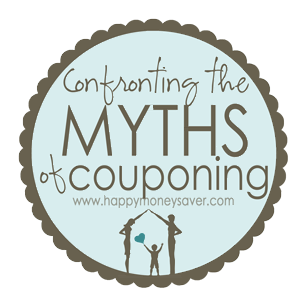 This series is for all those myths and comments many of us couponers get from the non-coupon users out there. If you missed the first two posts of this series you can read it still.
Coupon Myth #3: "Time Vs. Money: Couponing Not Worth The Time."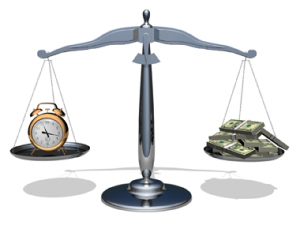 Guest series of posts by Bonnie H.
I will skip the priority speech that I gave when I talked about Myth #1: Couponing is a Waste of Time. But I will say this: If you want to spend say, 10 minutes a week looking for a few coupons or sales, and maybe just stick with CostCo or WinCo then you CAN save a little bit! If you're willing to put in more time and energy, you will save A LOT MORE.
Using Happy Money Saver's My Spending & Shopping Tracker excel program, I tracked my spending and savings last year. My total amount spent on everything—groceries, diapers, wipes, pull-ups, laundry soaps, toiletries, cleaning supplies—was $3900.96. The total saved with sales and coupons? $6943.48. I saved almost $7000! For a stay-at-home mom who works part time, I feel great knowing that I made a $6943 dent in our family's finances. We all have to buy groceries anyway, so why not save money on it?
Have you been keeping track of how much you save by using coupons? Please share your numbers!