This happy thought was sent in by Lisa from Boise, Idaho. Her husband is a firefighter and I just loved her idea.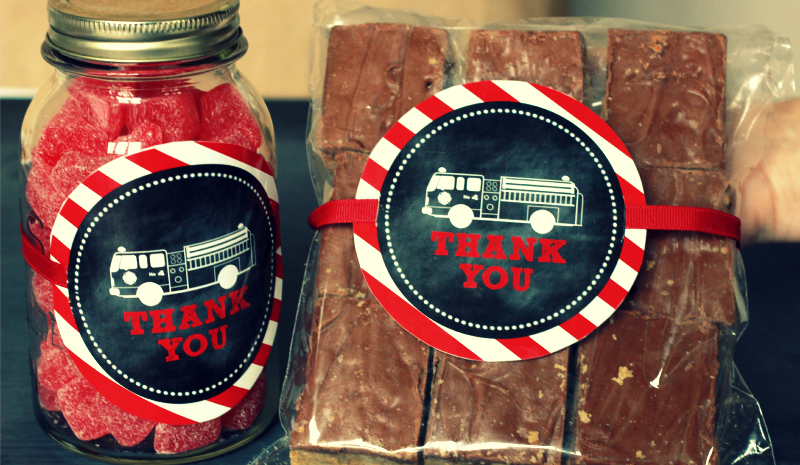 It's National Random Acts of Kindness DAY!! Woo hoo!
My kids and I have been really bored with all this cold weather, so we decided to do something to get us out of the house. I decided to take a trip to the firehouse. My children love going to the fire-station and every time we go it is still just as magical as the first. The fireman take their time to make my children feel special and give them a special tour.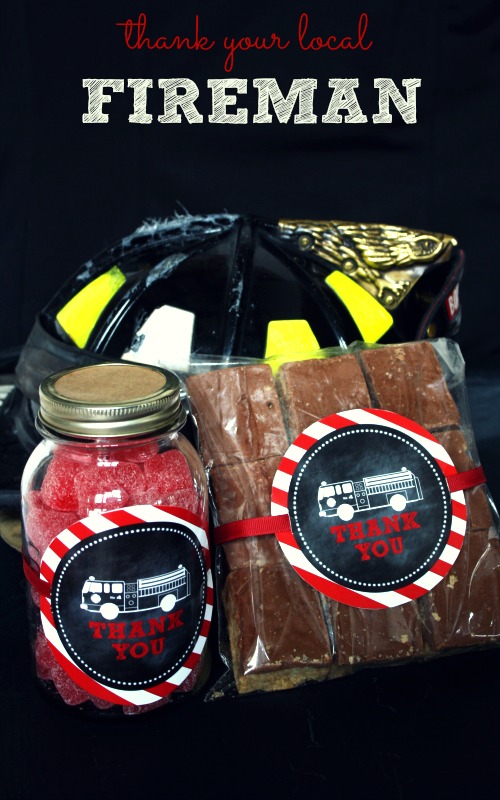 I know a few of the firemen on a little different level because my husbands is a firefighter. One thing that I am so grateful for are the amazing men he works with. These men are so important they help keep my husband safe and really are just good people that help build my husband up.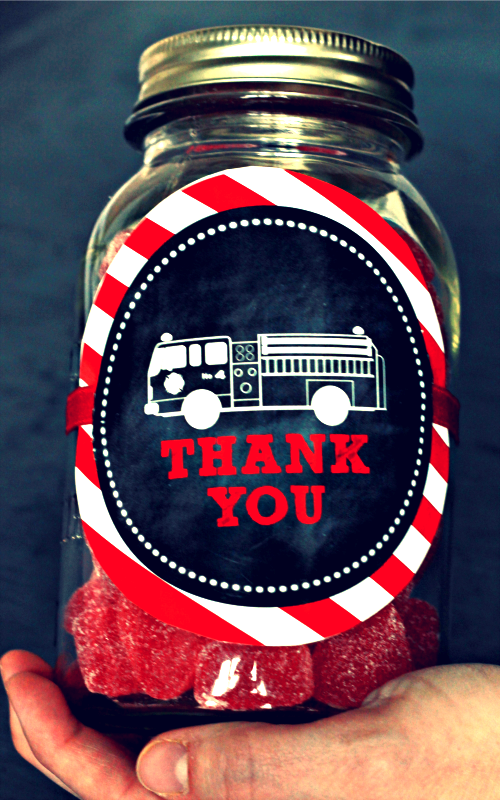 The firemen that work in every community risk their safety and at times they even risk their own life for others. In our city they work 48 hours straight and at times they can be awake the whole time. Although I have a special connection with the fire department, one thing I know is that they are more than willing to let you and your kids come and have a special tour.
FIREMAN THANK YOU FREE PRINTABLE
Today is National Random Acts of Kindness Day so while you are touring with your children take time to say thank you with this FREE PRINTABLE. Just print it out, and attach it to a plate of cookies, a bottle of soda, or any other kind of treat you want to give. Add ribbon or just use a Glue Dot.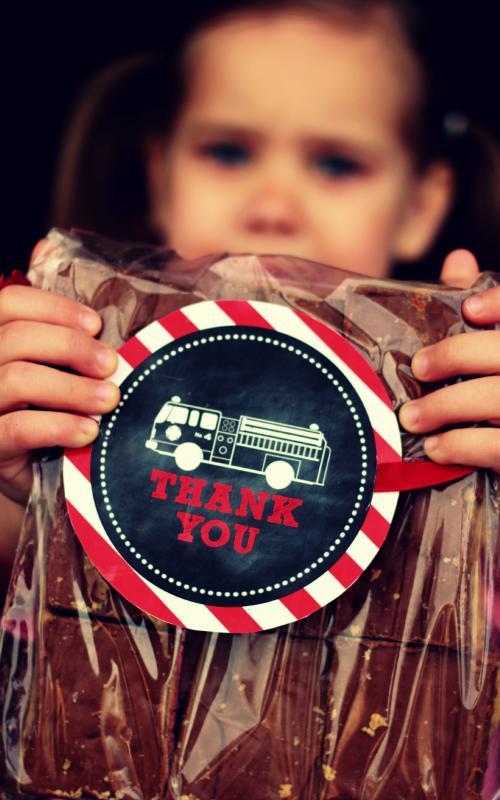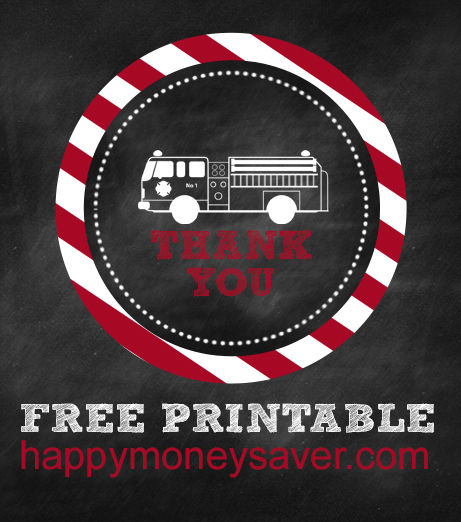 If you would like this printable go HERE. Right click to download to your computer and print it whenever you like.