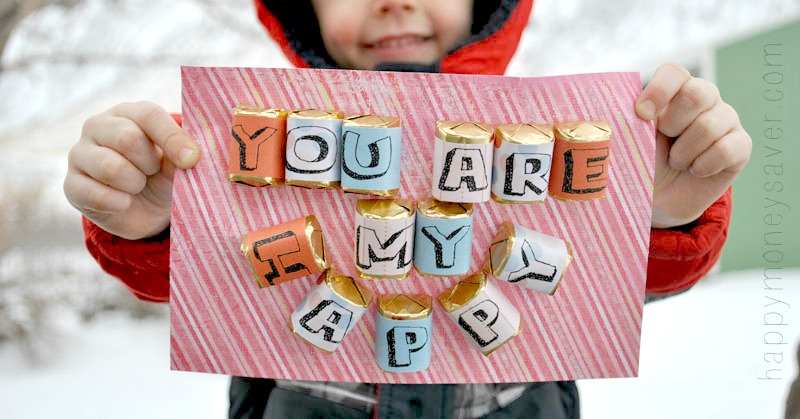 With less than 24 hours left to figure out something for Valentine's Day, this free candy bar printable wrapper saying is a great go-to gift idea. I love that Valentine's Day makes me stop and think about the people in my life that I love. The people who really make me, well… happy.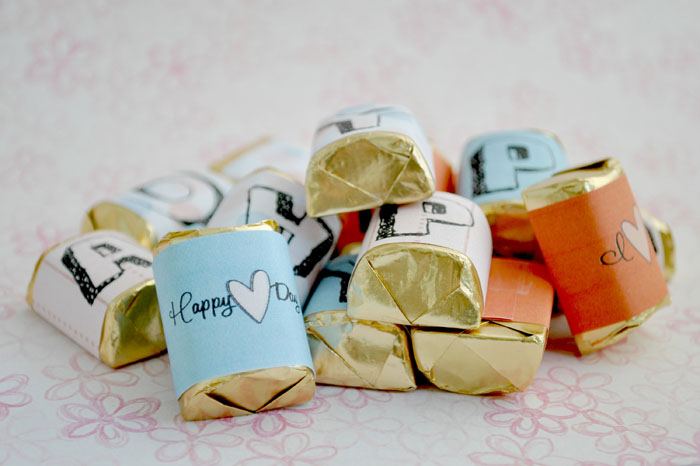 "You Are My Happy" candy bar card will make someone's day a little more special. And it's easy too!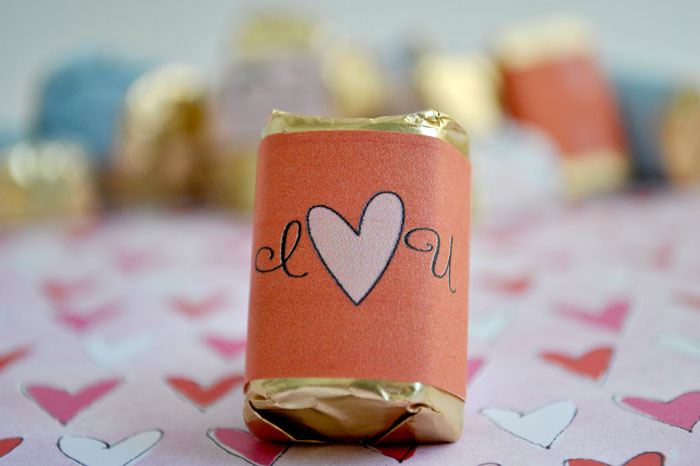 I bought some Hershey nuggets. Man, I hope you already know how good these are. If you don't, you won't regret it! They come in milk chocolate, with almonds, with almonds and toffee bits AND dark chocolate. The options seem endless– and you can get them all in one bag!
After getting your candy (and eating a few!) print off my printable candy wrappers —HERE— so you can start wrapping your chocolates! It's best to use thicker paper to put your candies on, I used card stock scrapbook paper over it. I found my Scotch tape held up great keeping my chocolates attached.
Here are some tips:
1. I taped the wrapper together. Then I made sure to stick some tape onto the chocolate and the printable wrapper so the chocolate doesn't slide around.
2. All you need to do to attach the chocolate to the card is to fold the tape like a circle and put on the candy- like so.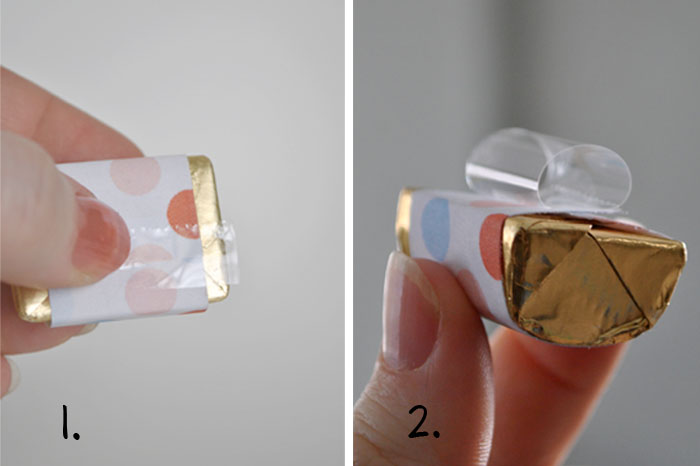 FREE CANDY BAR PRINTABLE
Now go and print off my FREE PRINTABLE CANDY BAR WRAPPER and have fun with this idea. Just click on the link and download it to your computer, then print.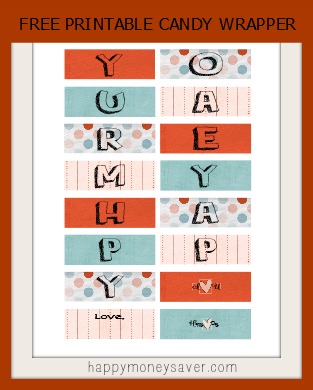 You can leave your candy bar card on someone's pillow, hang it on their door, or maybe slip it in a backpack. The best part about this is that I realize you may have something else you want to say. SO- I've included the entire alphabet in the printable!
Happy Valentine's Day Eve, my dear readers.
You make my heart happy.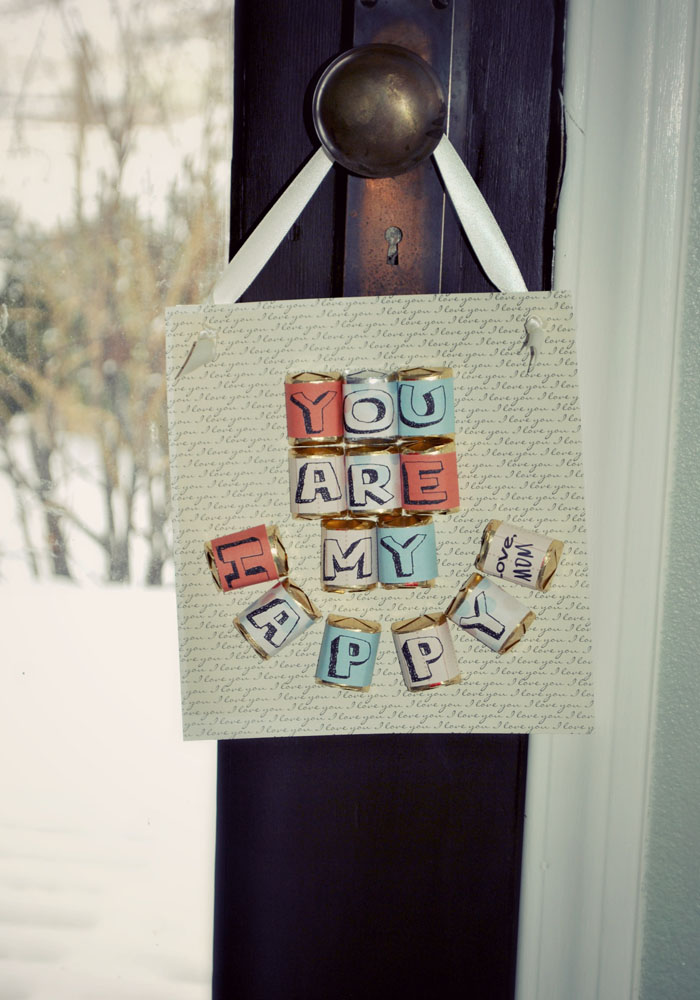 This is one of our Happy Thoughts posts where we feel it's important to be thoughtful of others. It feels good doing nice things for others.