Hello everyone.
I know a lot of you had been looking for a way to make meal time a little less hectic at your homes.  We recieved a lot of great response from this post  on Menu Planning, so we wanted to create a really cute new "editable" Menu Plan that you can type in and print off.  But it needed to look pretty of course. Well, guess what?? Its finally finished!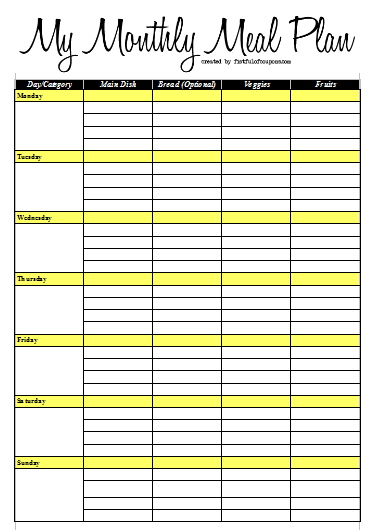 Click here to get the FREE "My Monthly Meal Plan" Download.   
To read the full post on Menu Planning so you can see how to use this cute little meal planner go here!
Enjoy dearies!