I got up early and went to do my Walgreens, Riteaid and Albertsons shopping. Here is what I came home with: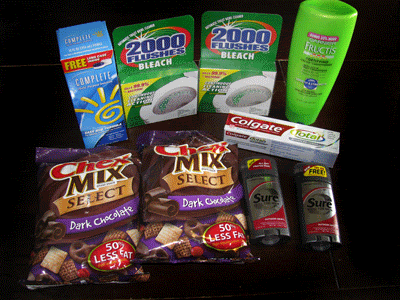 Riteaid: Spent $6.43 Saved $32 and will be getting back $10 rebate.
Next Stop: Walgreens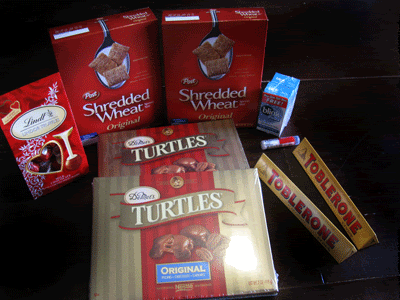 Walgreens: Spent $4.81, Saved $28.97 (plus now have $10 more in RR to use next week!)
And finally some Albertons shopping to finish it off. I bought soo much stuff! (I had some rainchecks to take advantage of, plus my quaker shopping too. Not to mention some doublers.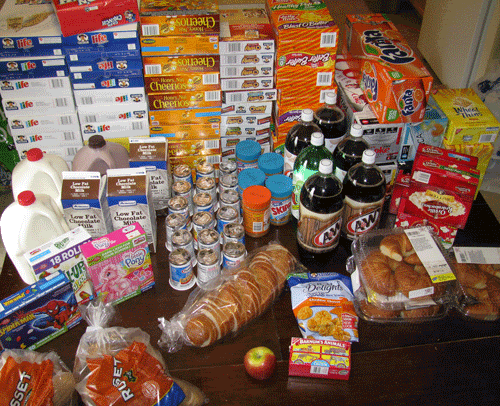 I spent $47.50 for all this and saved $277.90!!!!
So my grand total in one day of shopping is:
Spent: $58.74 including tax
Saved: 348.87!