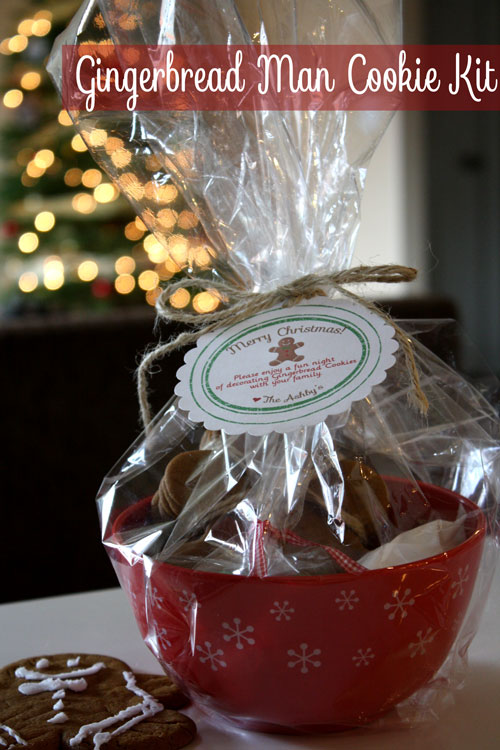 [pinit]
Every year I try to deliver goodies to my close friends and family during the holidays. We usually have a day dedicated to listening to Christmas music and baking yummy treats. One year I made caramel apples, and other years we have made an array of treats like sugar cookies, fudge, dipped pretzels… you name it, we've done it. This year, I wanted to do try something different. Instead of just giving them a treat, I wanted to give them an activity. Something fun to do during the holidays. So we combined the two. We put together this little gingerbread man cookie kit so that they can eat the cookies but also have fun as a family and decorate them. I personally would love to receive something like this. No work and all play??? LOVE IT!!!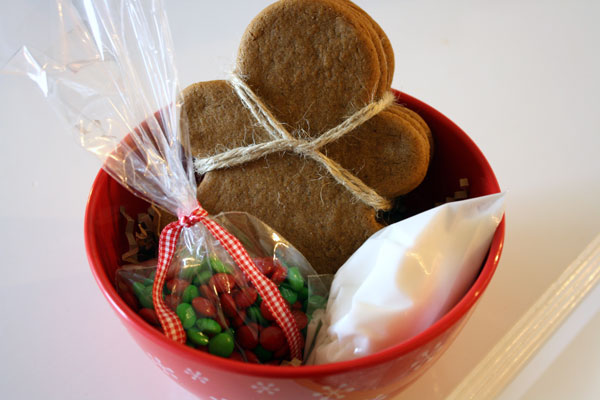 So here is how I put this gift together.
Make gingerbread cookie dough. I used this recipe.
Use a gingerbread man cookie cutter (amazon).
Make royal icing. I used this recipe. Place desired amount in a piping bag. I used a zip lock bag.
Bag up some candy in cellophane bags and tie with a cute ribbon. I used mini m&m's. They were $1 at Walmart.
For packaging I bought this cute Christmas bowl at Walmart for $1.97
I wrapped this cute little package up with some cellophane wrap and some twine.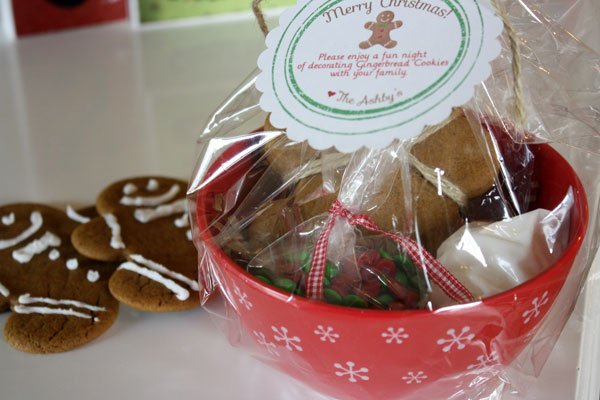 I created a tag that goes perfectly with this gift. Check it out.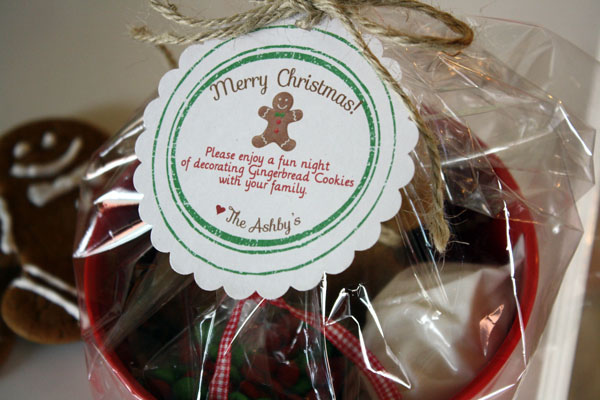 Tis' the season for giving right? Below I have made it so you can download the file to these tags for free!! To give the tags a scalloped edge like mine, I used a scalloped hole punch (amazon).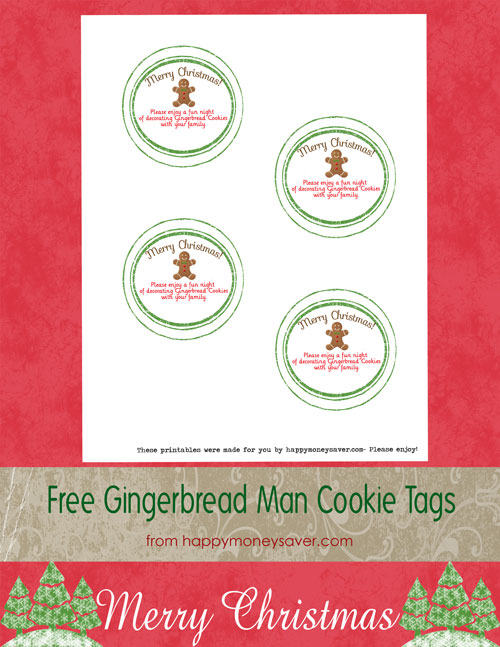 See more Happy Thoughts giving ideas here