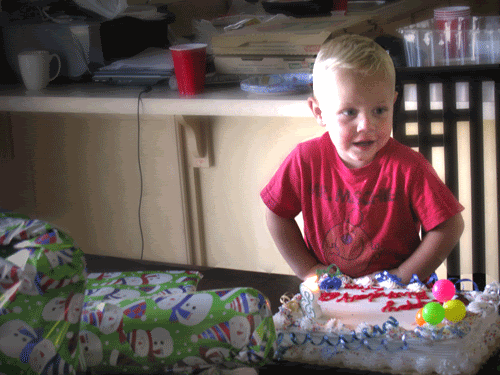 This weekend my littlest one turned 3!  We celebrated with a little party, some "good" pizza and a few presents. The only "thrifty" thing I did for the party was used old Christmas Wrap to wrap his present in..lol . This technique would not have worked for any of my other children however, but he is so small he was just excited to have presents!!
By the way, he is totally potty trained — even at night now! As a frugal mommy that makes me soo happy to know my last baby is out of diapers…the savings..the savings. *happy sigh* 
Anyways, Happy Birthday Liam — my sweet, smiley, baseball lovin, happy little blonde boy!