I have some junk in my trunk..er my junk drawer. 🙂
My "junk drawer" was getting out of control so I decided to try and figure out a cool way to organize all the little "tokens and other various" items I just throw in there. I had a lot of coupons in there so I went through those first and put them in my MISC coupon file. That was great.
But then came the problem of all the little stuff. Coke points, box tops for education, cereal tokens ect. Heres what I came up with!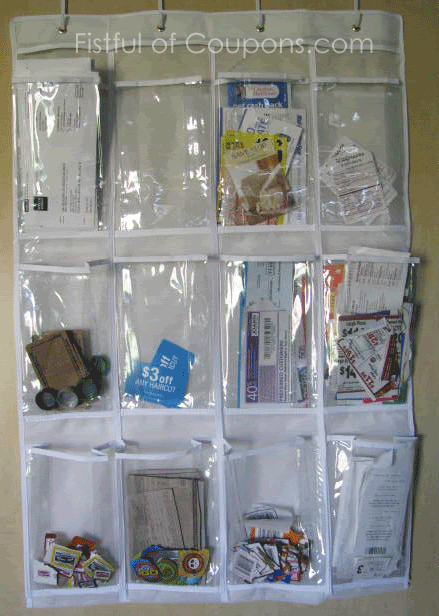 Who knew a shoe organizer could be so much fun. I even have my incoming Bills put in the top pocket! I feel so organized now. Here are the item pockets I have currently in there.
1 Incoming Bills
2Mail In Rebate Forms found various places
3 Rainchecks I am not quite ready to use
4 Coke Points caps and codes
5 Hair Cut Cards & Coupons
6 Craft store & Joanns coupons plus Formula Checks
7 All the Pizza and restaurant coupons sent to me
8 Box Tops for Education
8 Cereal tokens and forms
9 Various UPCs I want to keep for who knows when? lol.
10 Albertsons free bread receipt surveys.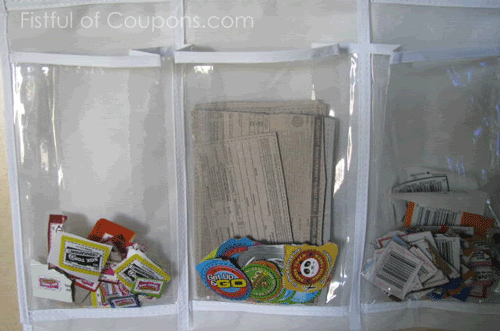 I bought this Shoe organizer at Walmart for around $7-8. I folded it in half for now as there are tons of pockets and I didnt need them all.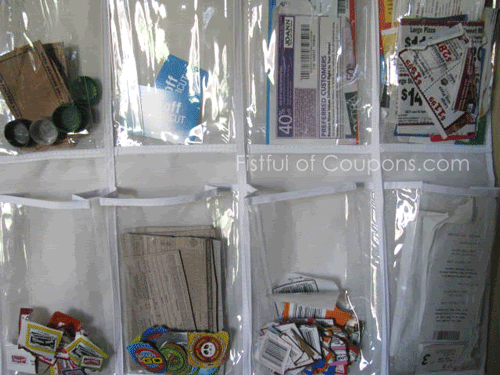 I hang this on my laundry room door and it is GREAT! I can just throw stuff in whenever I need to. And I can see through all the pockets too.
Now my junk drawer has room for other new junk..ha ha.