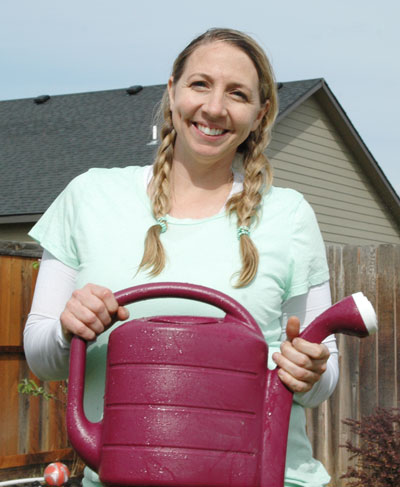 Time to get your plant on!
This is my second year with having a small garden in my city backyard. It's a smaller box-style garden about 5 feet by 12 feet long. Last year I was able to get some zucchini, sweet peas, basil and a few oddly shaped carrots out of it, but I did grow tomatoes in it, that the dog Comet ate before I got to them. I do dream that someday I can have a big garden once I get a place out in the country. When I do get my big garden someday I plan on planting corn and also green beans. I think it would be awesome to have enough of both of those to can for the winter.
Planting a Garden
The first step to planting a garden is to prepare you soil. You can read how I prepared my first box garden and soil here. My own garden is filled with that perfect mix which is 1/3 Compost , 1/3 Vermiculite, and 1/3 Peat Moss. My veggies grew very nice last year with this mix.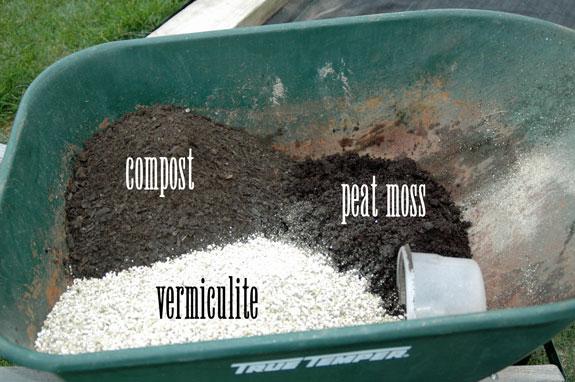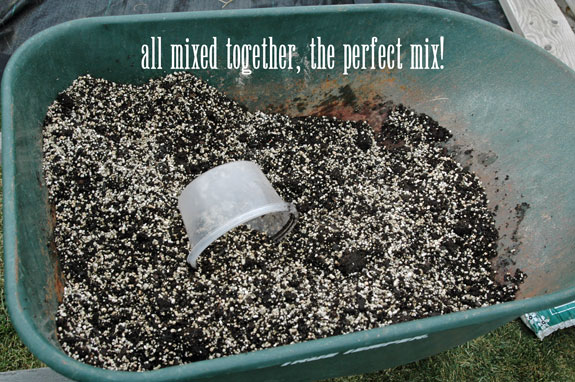 But you can also just rototiller a piece of ground, adding in some good compost too if you already have quality soil.
Planning What to Grow
Your next step is to write down a list of all the things you want to grow. I thought of things that my family WILL eat and produce I buy often from the stores. I won't grow things our family doesn't eat as it will go to waste.
What I will be planting this year:
Sweet Peas
Green Beans
Lettuce
Spinach
Marigolds – to keep certain bugs away
Garlic
Celery
Tomatoes
Thyme
Oregano
Peppers
Parsley
Cilantro
Zucchini
Cabbage
Potatoes
Basil
Also have these (Not in my sq. foot garden):
Strawberries
Raspberries
Carrots – last year my sq. foot garden was not deep enough so my carrots were fat, short and mostly "L" shaped since they couldn't grow down any further. This year I will plant some in sand by my flowerbeds somewhere.
Pumpkins – for the kids Halloween
I went online and Googled a companion planting form – this one was great here. When you are choosing where to place your veggies it's nice to know some plants grow really well together and help each other out.
Mapping out your Garden
I used this website Gardenersupply.com to map it all out. It is so easy and I LOVE it! Just grab vegetables and herbs and pull them into your own sq. foot garden. Easy peasy! Plus it shows you how many plants you want per sq. foot. Here is my plan this year (subject to change, and probably will..):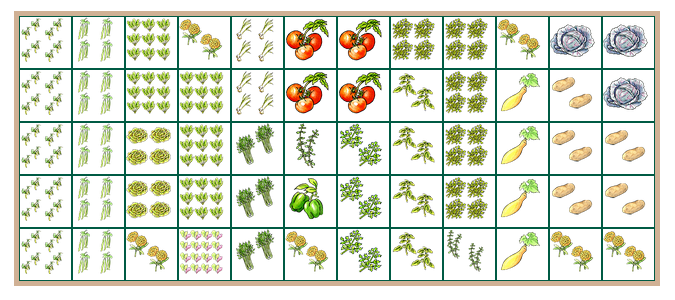 Transplanting
Last fall I planted my garlic and it's growing very nicely right now. Then early this spring (like 3 weeks ago) I planted my sweet pea sees. They are coming up too.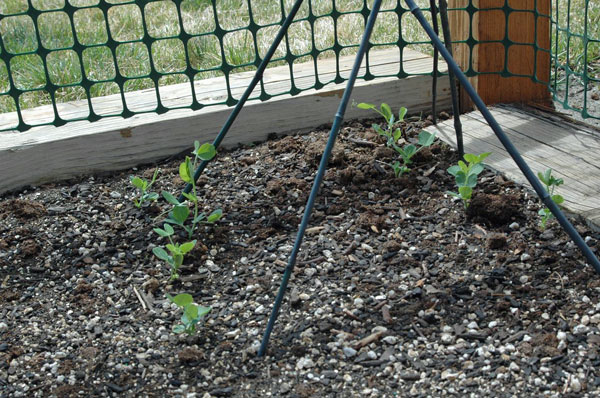 I went and used a garden nursery voucher I purchased from a daily deal site last week too. I purchased 3 tomato plant starts, some cilantro, oregano, thyme, and parsley to transplant. This will be my first time growing some of these herbs, can't wait to make stuff with them.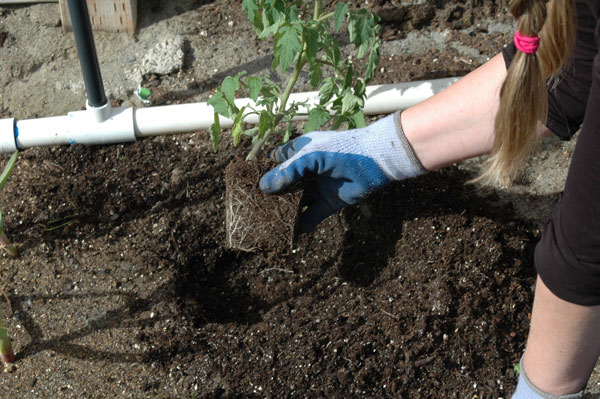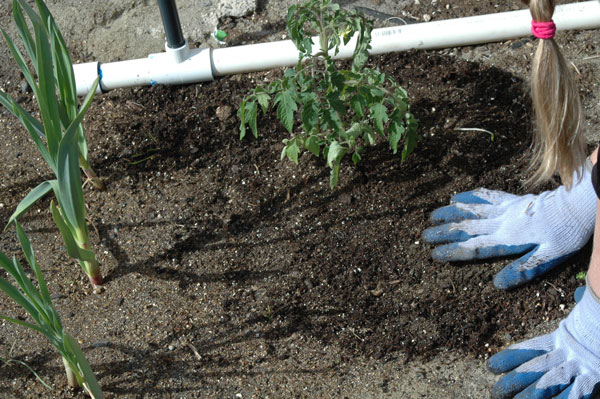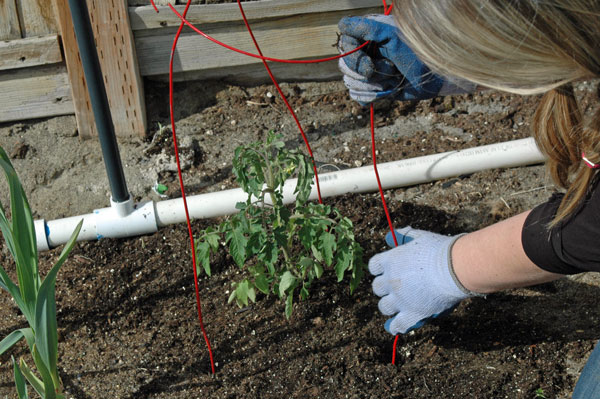 I transplanted the tomatoes, then added the tomato cages over them. Notice my garlic, it's getting big! Did you know tomatoes and garlic grow nicely together? They do, they really do. 🙂 I am learning all kinds of cool things by gardening.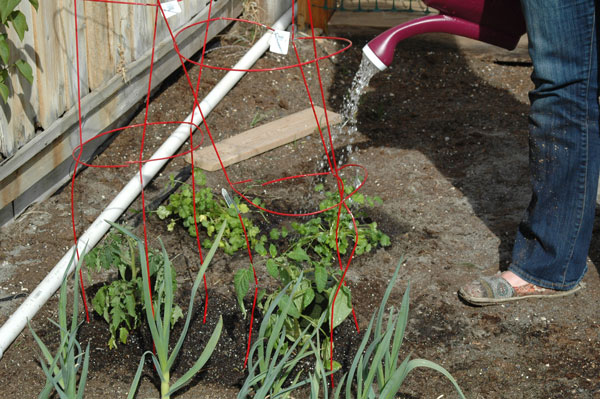 I transplanted the 2 cilantro plants and watered them.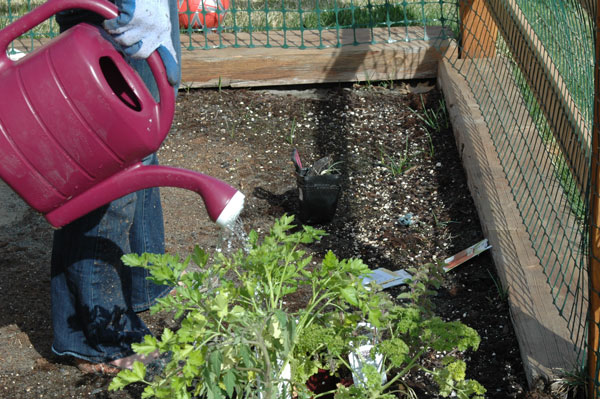 Then transplanted the oregano, parsley and thyme plants.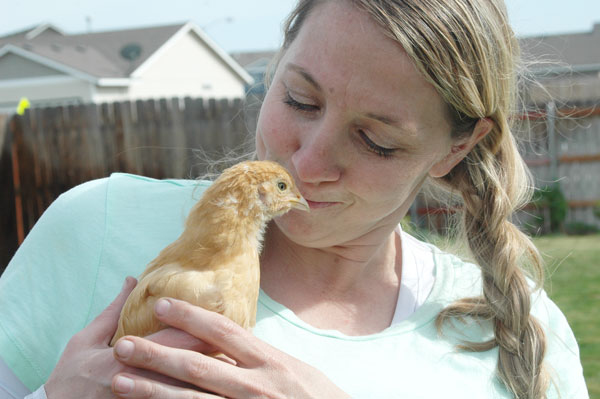 After all the transplanting, I decided I needed a break. So I went and said hello to Ginger the chicken. Note: I was not kissing her, ..I am actually closing my mouth so she doesn't peck in my mouth. If I do kiss them it's on the tip top of their feathery little heads, no where near their mouths…these ladies peck some gross stuff with their beaks.
Sometimes I tell Ginger that she is cooler than all the other chickens in the world. I think she likes that.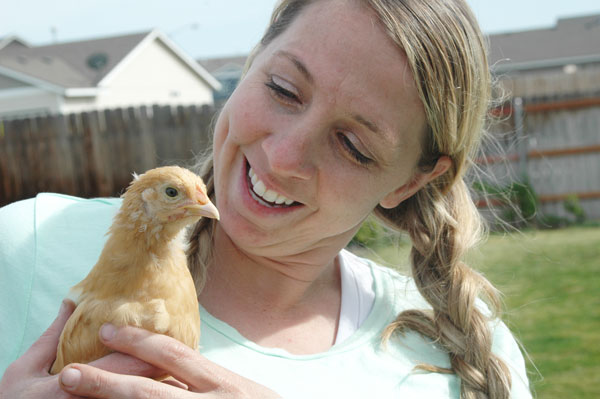 Then back to work. Time to plant some more seeds in the garden.
Planting the Seeds
I grabbed the packs of seeds, a wooden board, my measuring garden stake, a straw and got to work.
To make straight rows of seeds I like to use a random piece of wood (leftover from one of my husbands projects) or I have also used an old book. Just put it in the ground where you want your row and slide it back and forth. It will make a nice line for you to add your seeds in.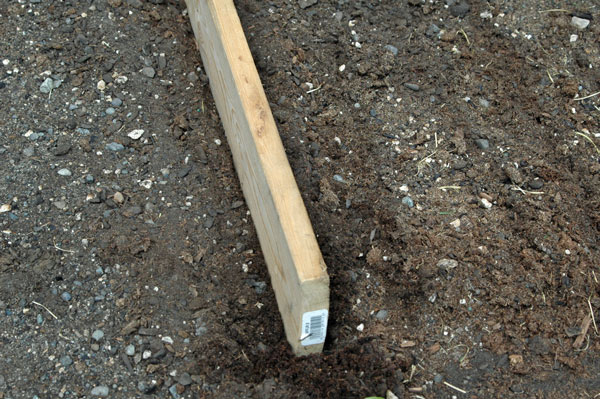 Make your rows according to the package directions. If your seeds don't have great directions, just Google them. Some will say to plant 1/2 inch deep and others barely into the soil.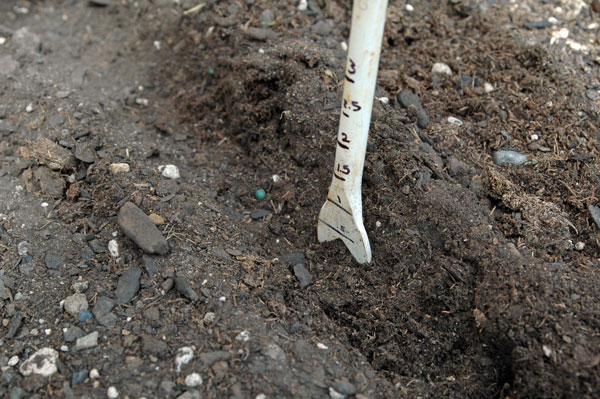 I measured on my gardening stake tool to tell me the depth I need to plant. I just took a regular garden stake tool and marked the inches on it with a permanent marker. Checking the depth carefully I added the seeds into rows.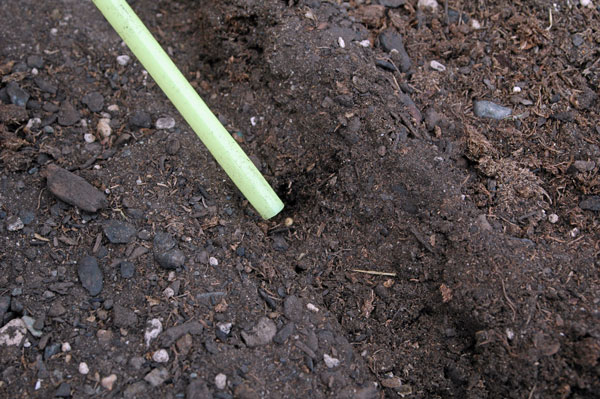 For the really small seeds I used a straw to drop them in the right place. I have fat short stubby fingers so this method is a lifesaver. 🙂
After planting I added in some of my homemade popsicle garden planting sticks – these things are just SO cute! They just make me happy when I look at them.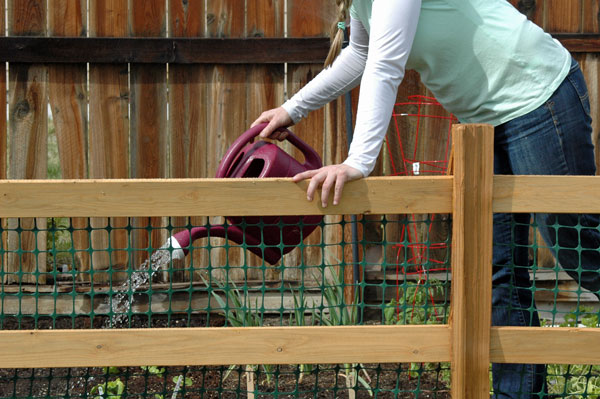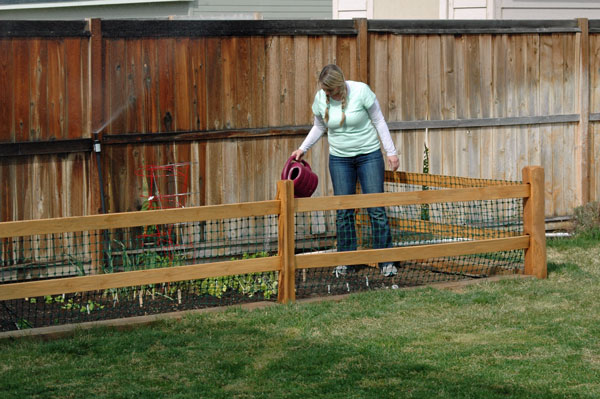 And lastly I watered like crazy! It feels so good to get most of my planting done. I only planted one section of my green beans, and in a few weeks will plant another section of them so I have some beans to harvest through summer. I still have to plant my indoor plant seeds – like basil, celery, marigolds, my one tomato plant, zucchini and pumpkin seeds, but I will post about that later this week. I also am going to try and plant red potatoes in a garbage can – should be a fun experiment!
I love seeing all the lovely green color in my garden – and can't wait for summer to enjoy the many veggies and herbs too.
Are you doing a garden this year ? Have you done your planting yet? What has your time or weather allowed you to plant so far?