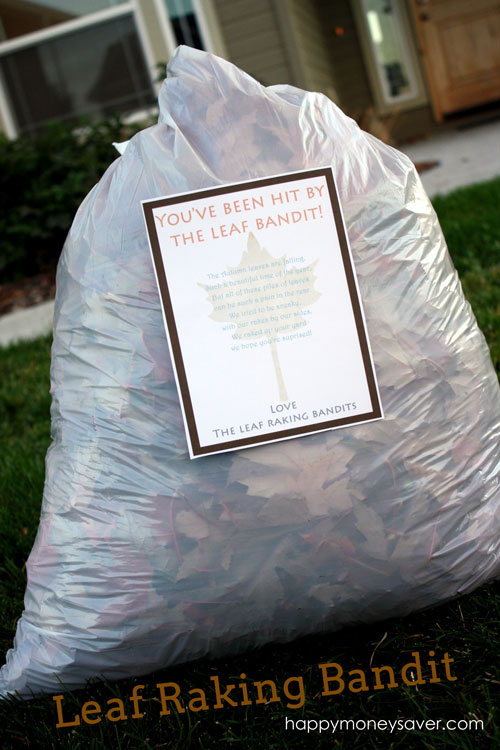 [pinit]
Fall has arrived. Crisp air, cool breeze and leaves are falling everywhere. As I sat looking at my grass fill up with the falling leaves I came up with the idea of doing a fall family service project and maybe even turning it into a yearly tradition.
This past June,my friend Jamie and her husband went up to Hells Canyon for a fun weekend of fishing. While fishing, Jamie fell off a 12 foot cliff and sustained a major head injury. Jamie is on her way to recovery, however it has been a struggle for her family to get back to the daily ruitines that life bring us. Because of this, and because I just love her so much, we decided to choose their family for our fall service project. What exactly did we do? We decided to be Leaf Raking Bandits by sneakily raking up their leaves and leaving a fun little note behind! Not only was this "happy thought" easy and fun, but it was FREE!  Our family had so much fun doing this. We may or may not have been caught in the act! 🙂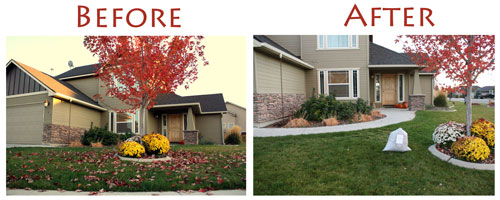 My girls really got into this! They couldnt help themselves… they jumped into the piles several times before we bagged them up.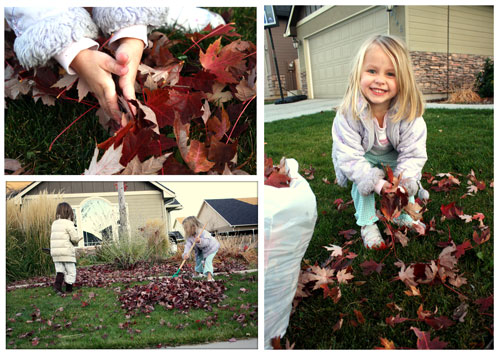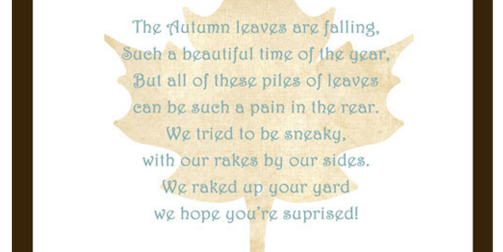 I have created a really cute printable with a fun poem on it that you can quickly print off and attach to a bag. And the best part, its FREE!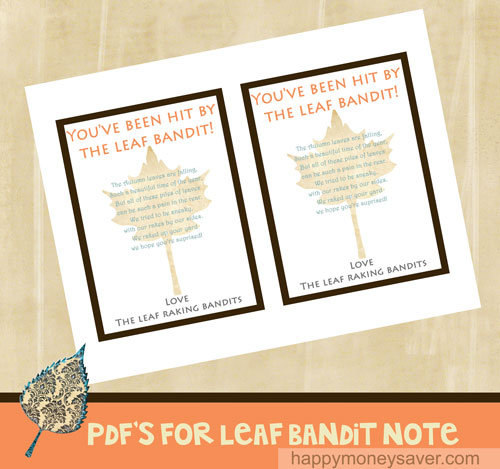 Click here to get your FREE printables for Leaf Raking Bandits
Happy Thoughts is a series here on Happy Money Saver to help us all become more thoughtful of others. I know it's not easy but the next time you get that "I should do something for someone " feeling just DO IT – don't talk yourself out of it.   Do this over the next month and watch how your relationships will change.  Watch how the simple act of being thoughtful can open the door to friendships that you never thought possible!  Stay tuned for next week's Happy Thought.
Jamie Hilton's story is one of miracles. She is an inspiration to so many and her experience is a beautiful and moving one. Please check out her blog to find out more. Once there, you can watch her clips from the Today Show, Inside Edition, Anderson Cooper and The Doctors, or simply be inspired to be a better you. You can also help her family out by donating to a fund that was created to help them with their medical bills.
Thank you and have a fabulous week. I hope you fill it with many "happy thoughts".
 Oh if you like this idea feel free to LEAF me lots and lots of comments. Hehe, get it? Leaf??