You will fall in love with this Homemade Eyeglass and Sunglass Cleaner after one use. Smudges, you have finally met your match!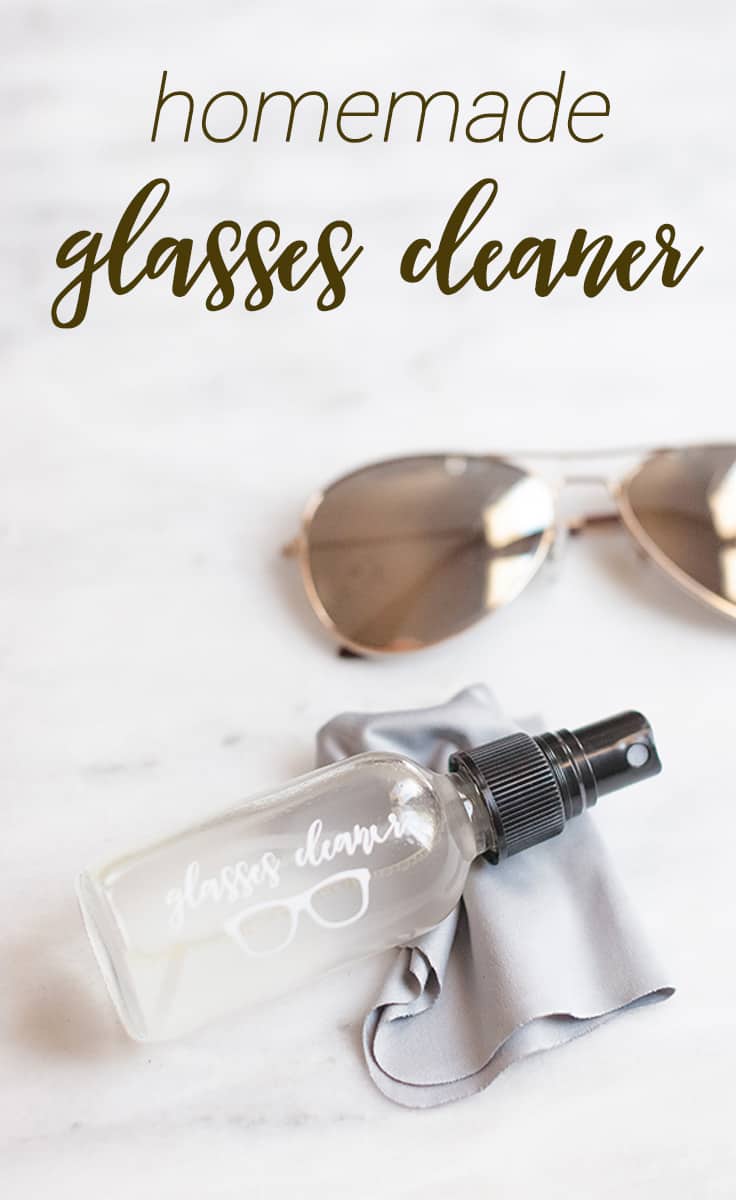 There are many people in the world who have one thing in common: eyeglasses.
Whether you wear prescription glasses or just sport some cool shades during sunny days, you know the annoyance that are smudges. We've all been there too. Grabbing the inside of your sleeve, the underside of your shirt, a tissue, a hanky. We breathe on them, we buy window cleaner, and try special sprays from the optometrist office, and still, every day, there they are. Smudges! All over your eyeglasses!
Well, I have some great news for all! Although I can't really prevent smudges…I mean, sorry, I'm not a magician.
However, I can help you get rid of smudges with ease!
All you need is a good piece of microfiber and this amazing Homemade Eyeglass and Sunglass Cleaner. Now, streaks and smudges be gone!…maybe I am a magician after all…hee hee.
How to Make Homemade Eyeglass and Sunglass Cleaner
Ingredients:
2-ounce spray bottle
3 tablespoons rubbing alcohol
1 tablespoon distilled water
2 drops Lemon essential oil
Note: Lemon essential oil is a strong cleaning agent and may rub off tinting from sunglasses (although it is very unlikely). If you are concerned about this, feel free to omit the Lemon essential oil.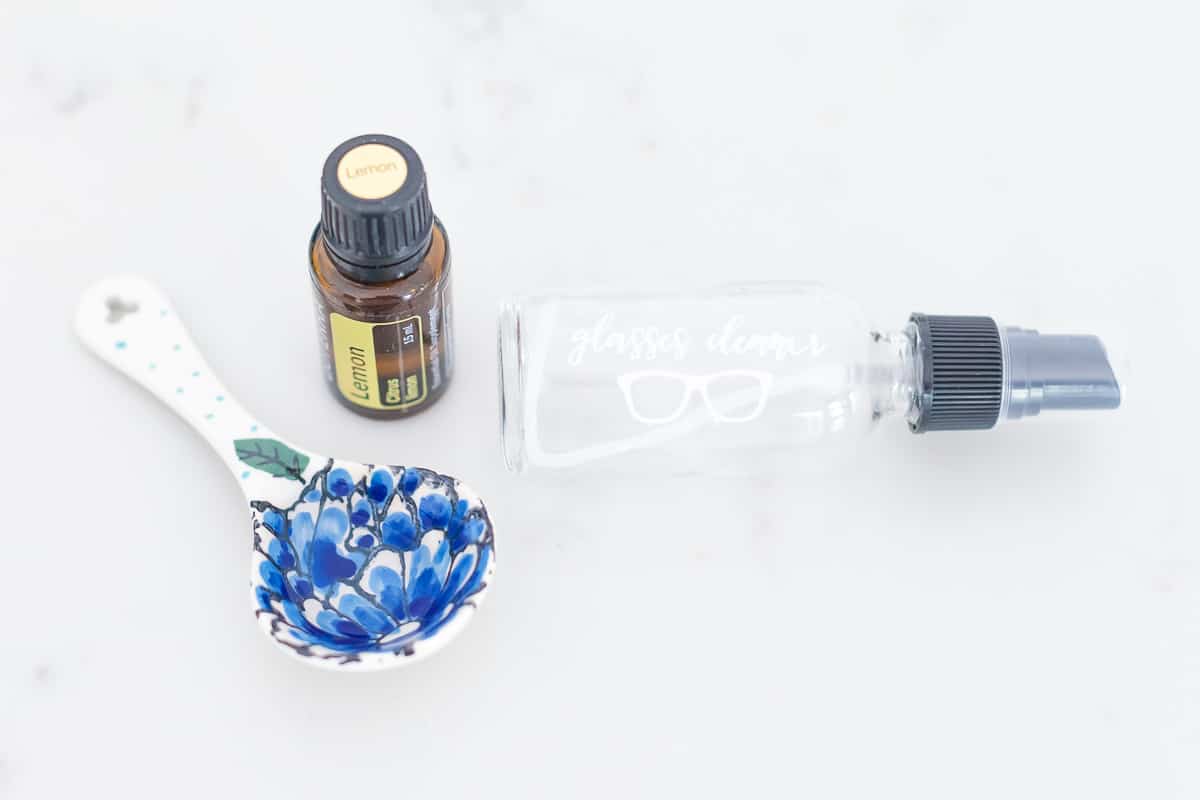 Directions:
1. Pour rubbing alcohol, water, and essential oil into spray bottle. Tip: Use a small funnel to help pour everything into the bottle without spilling.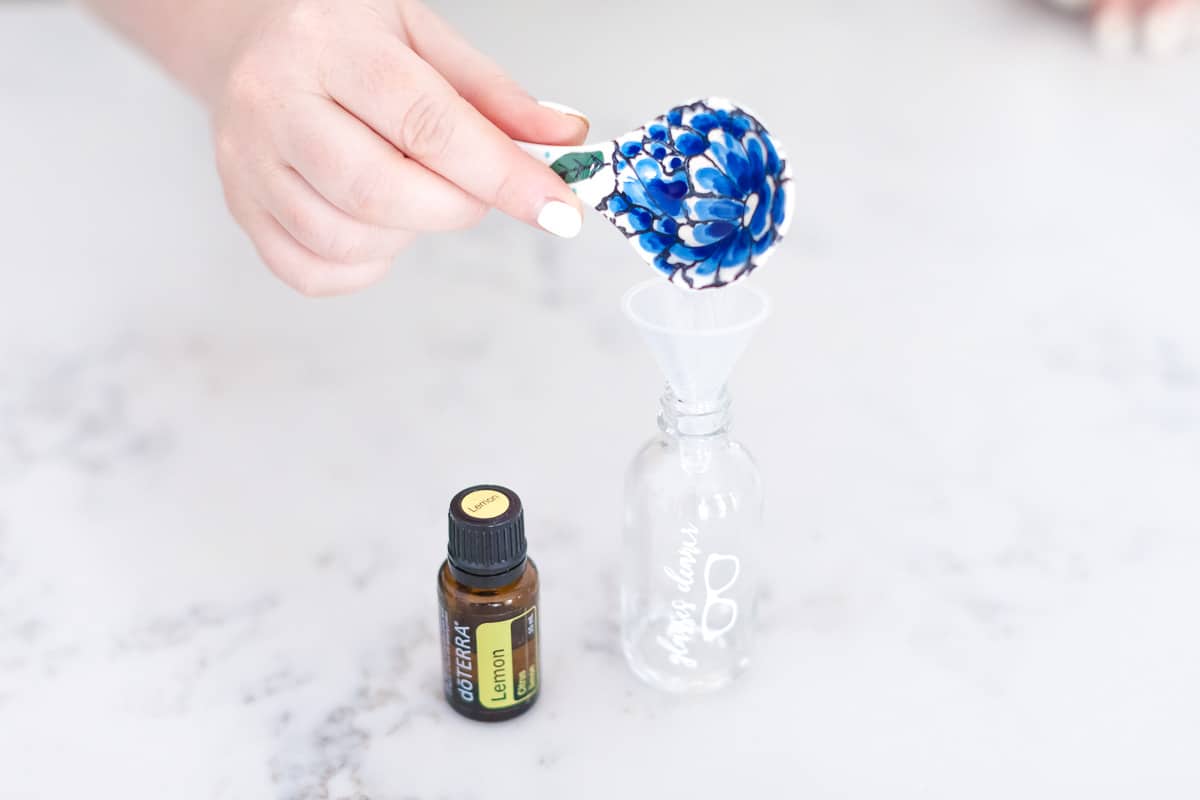 2. To use, spray a small amount of liquid onto your glasses, focusing on the smudge. Use a microfiber cloth to wipe it clean. It's that easy!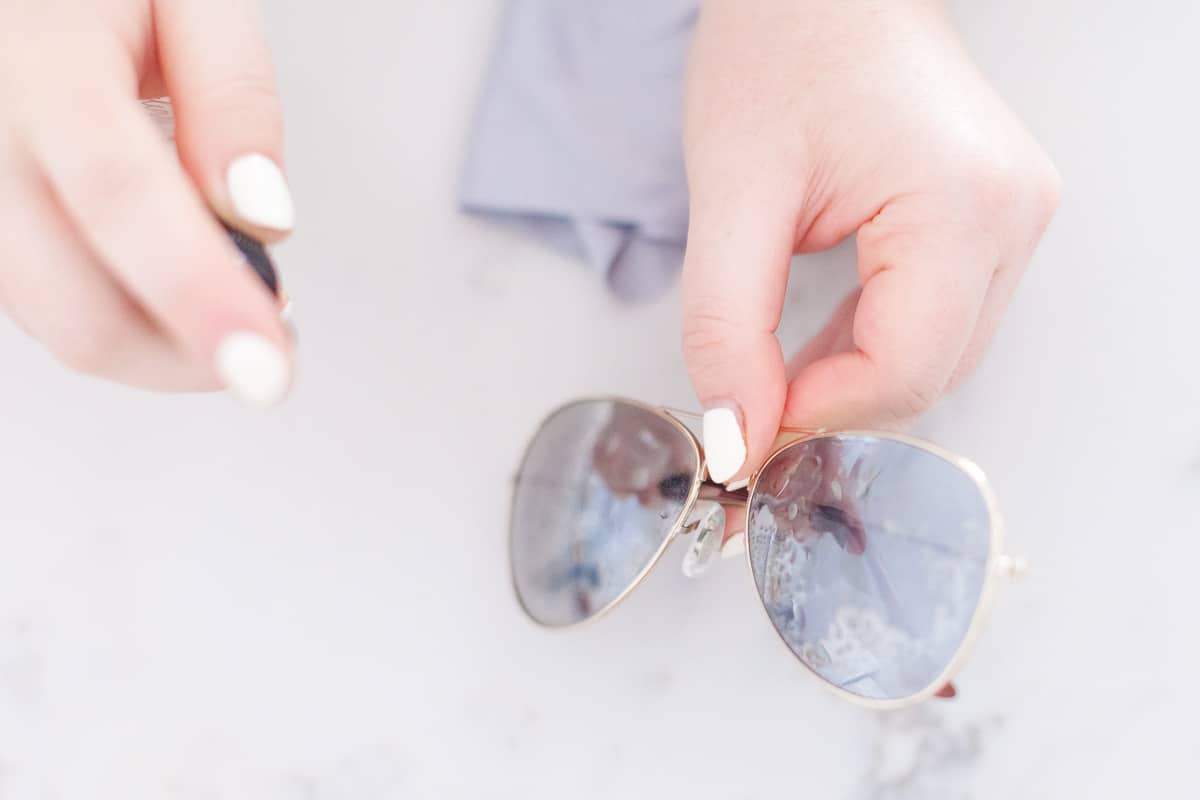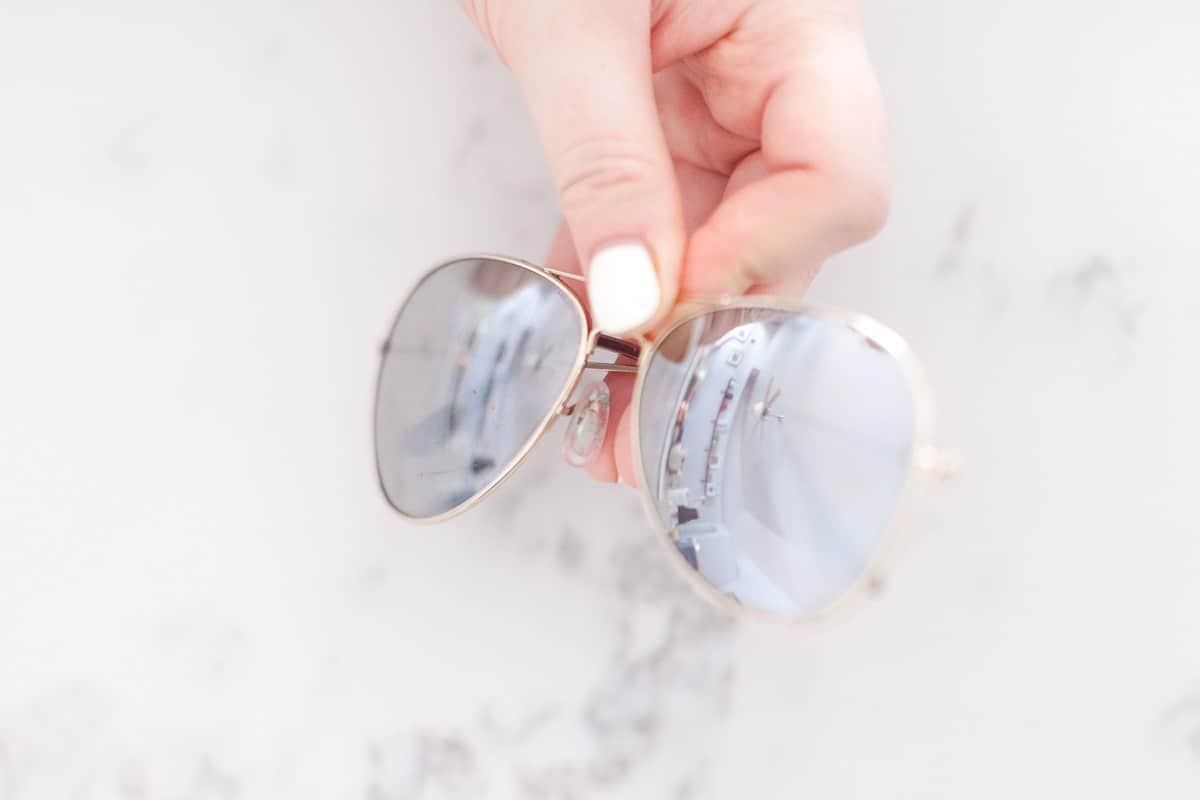 3. Store in your purse, car dashboard, office drawer, or any place that is convenient for you to easily access.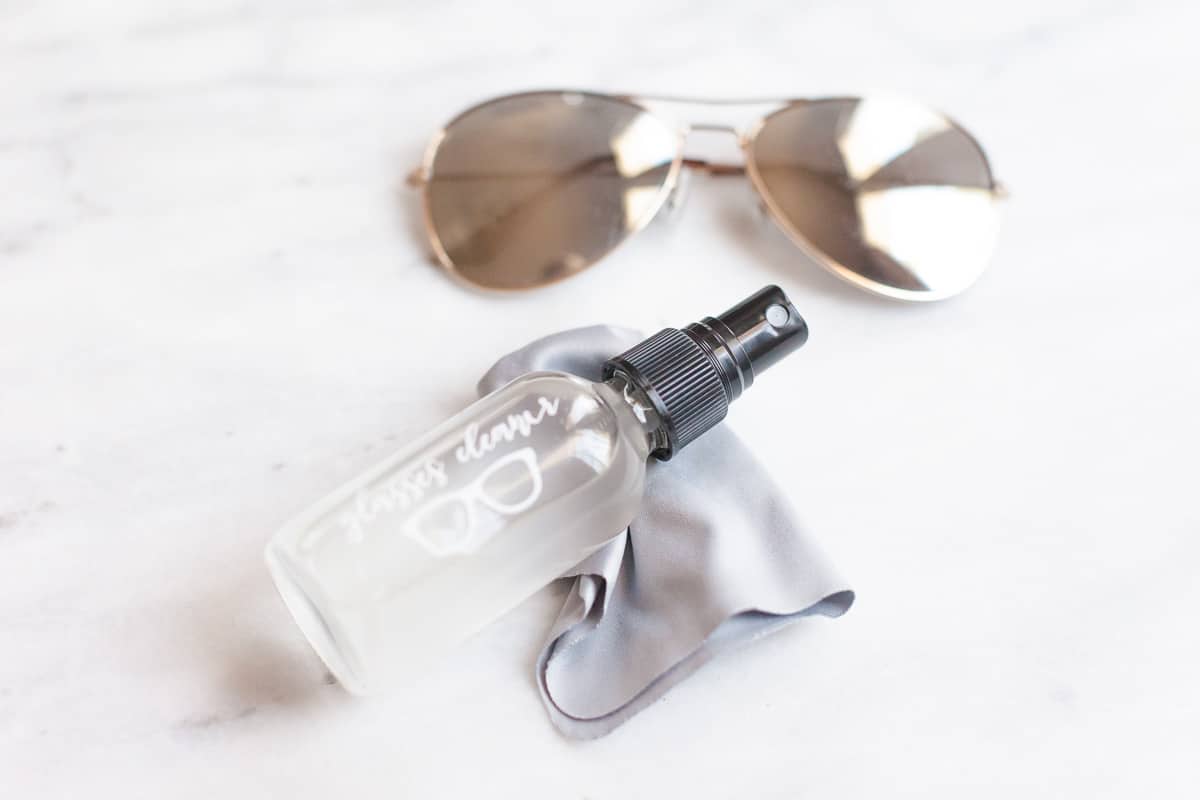 Hope you enjoy this amazing little DIY recipe! Here are some links if you'd like to buy any of the supplies:
2 oz. glass spray bottle
Rubbing alcohol (less expensive if you buy at your local stores..)
distilled water
Pure Lemon essential oil
See more of my DIY homemade recipes here!