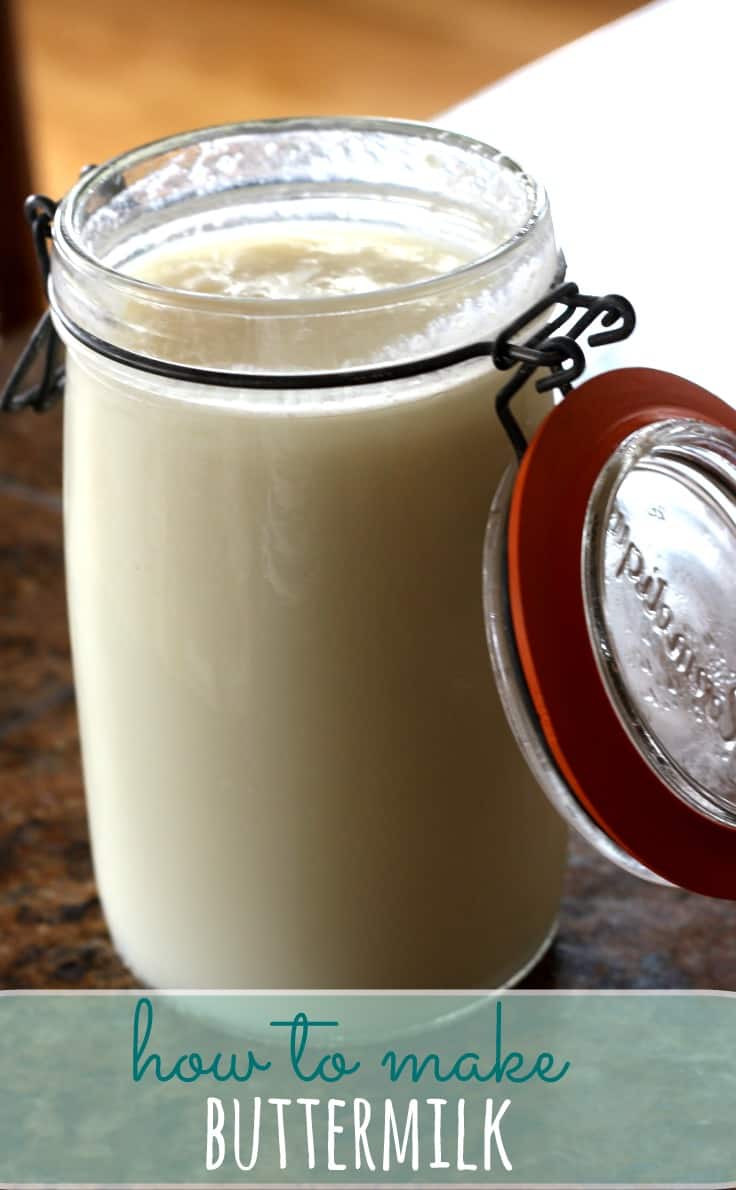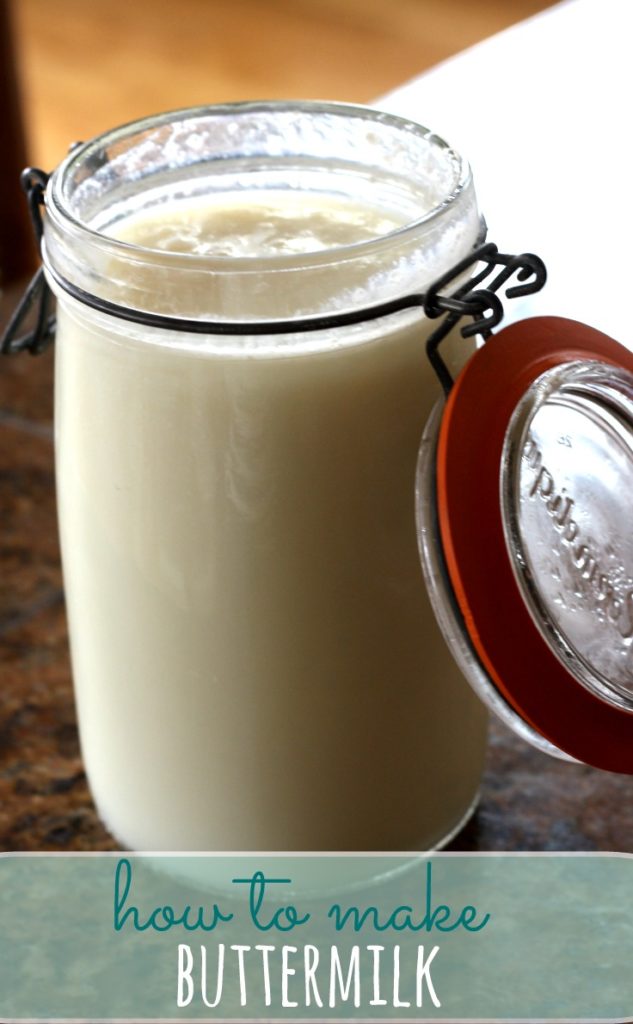 Today I am going to show you how to make homemade buttermilk. It is so fun to make and I was amazed to learn just how simple it really was. You start with heavy whipping cream and you separate the solids (butter) from the liquids (fresh buttermilk) by mixing it in an electric appliance, because ain't nobody want to churn it the ol fashioned way… nobody. Okay, that may be a lie. Part of me wants to do it the old fashioned way, but that's because I'm a dreamer and I am weird. Moving on….
Here are my step by step directions on how to make homemade buttermilk
Step 1: Pour 1 quart of heavy whipping cream in a stand mixer, blender, or food Processor. I used my food processor with the blade attachment. Turn the machine on and walk away. The magic will happen, I promise.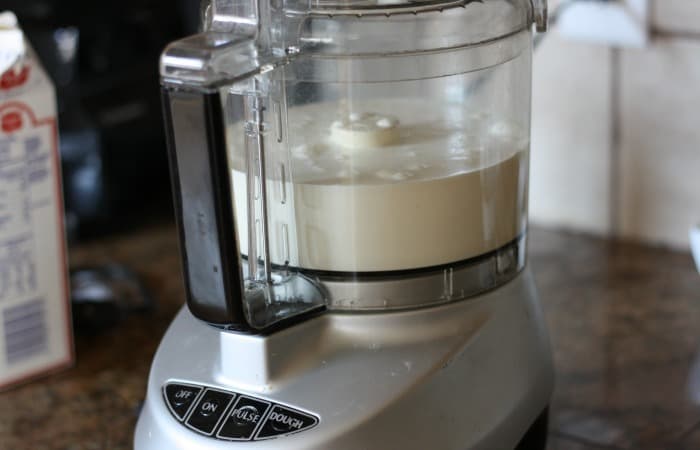 After a while( 5-7 minutes) the mixture gets thicker and you can hear the machine make different noises as the consistency of the cream changes from milk to butter.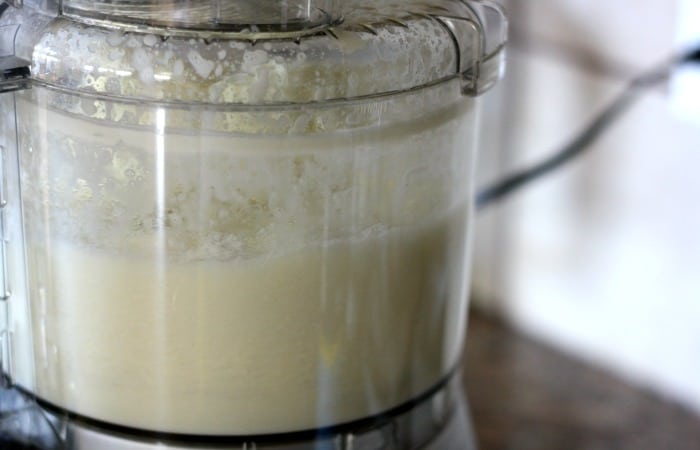 You want to let the machine run until the mixture gets all curdled like cottage cheese and the liquid separates from the butter. The liquid is the buttermilk.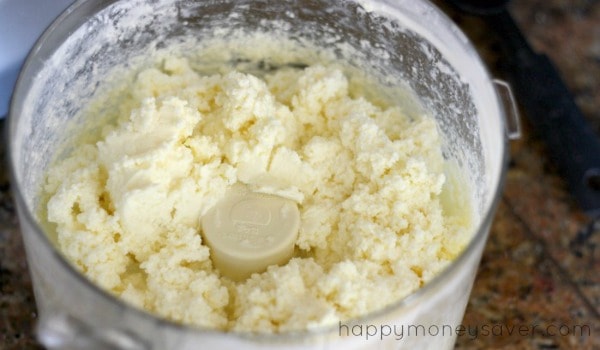 Using a cheesecloth over a strainer covered bowl, I dumped out the cottage cheese mixture. All the liquid falls into the bowl and what's left is homemade butter. How cool is that? I insist that you to check out my 5 amazing flavored butter recipes… it's the right thing to do.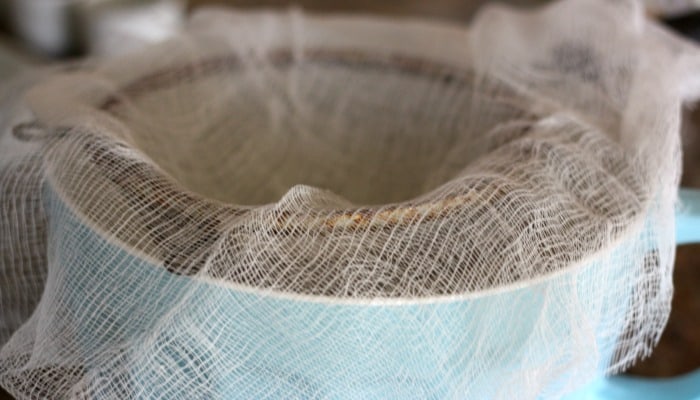 Squeeze the cheese cloth to get the remaining buttermilk from the butter. We want to get as much of that yummy buttermilk as we can.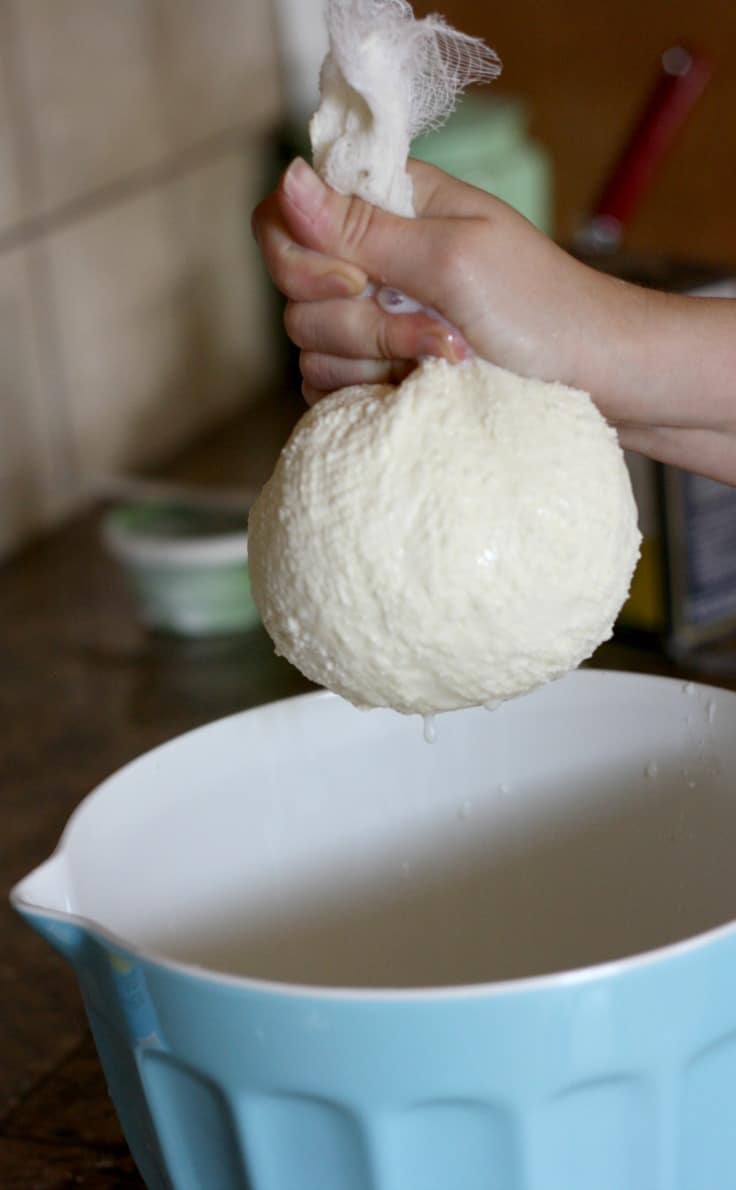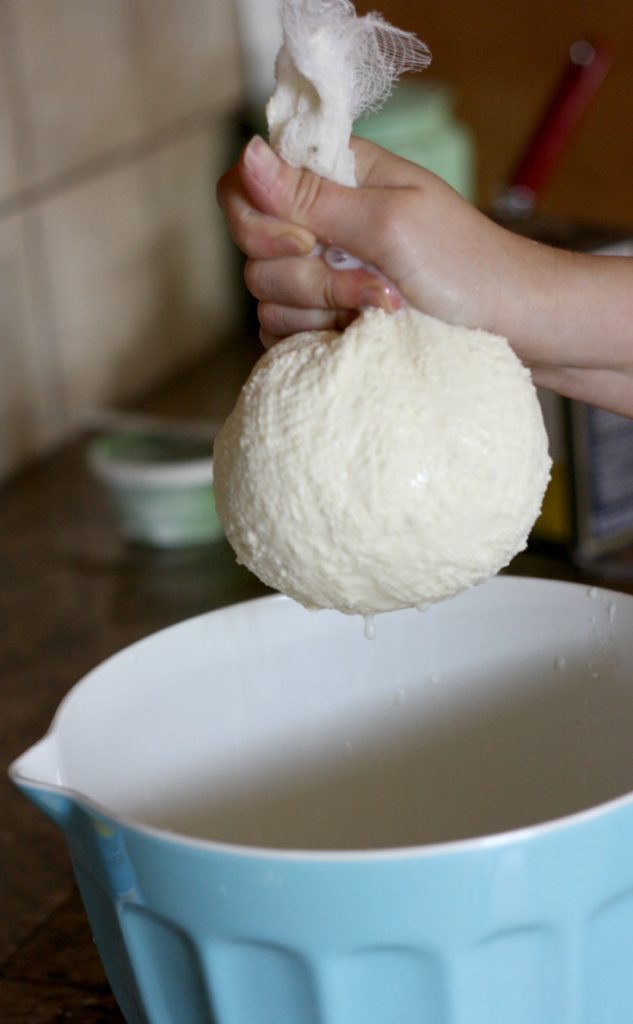 And…. viola! Homemade buttermilk in minutes. You will notice that this homemade buttermilk looks different than the store bought kind. It's thinner and just not quite the same. That is because the buttermilk we buy at the store is cultured and this is not. It is still okay for baking and drinking but if you want to you can always add in a tablespoon or 2 of plain yogurt for that thick tangy buttermilk that we are used to. I still can't believe how easy homemade buttermilk was to make. Now if only I had my own cow to get the cream from… I told you I was a dreamer.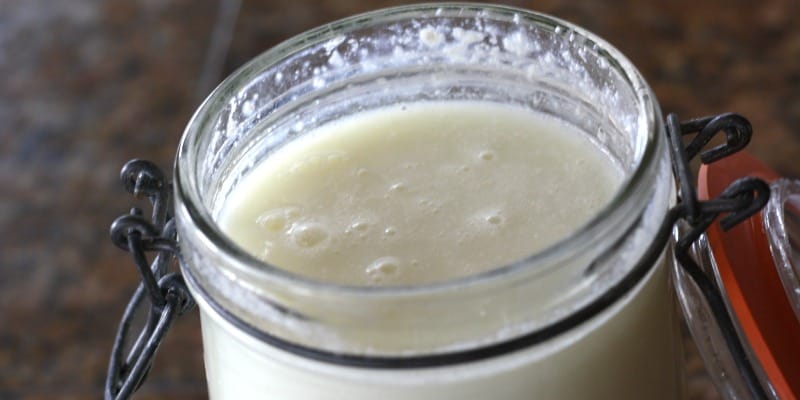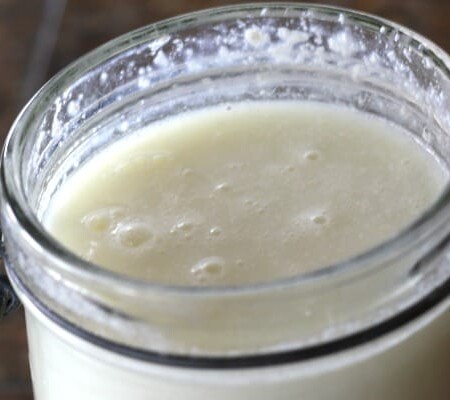 Recipe Card
love it? rate it!
How to make Buttermilk
Servings 2 cups
Homemade Buttermilk is easy to make.
Ingredients
1 quart of heavy whipping cream
Instructions
Pour cream into a food processor/ blender/ mixer and beat on high until mixture resembles cottage cheese and the liquid separates from the butter. Strain the liquid from the butter and use a cheesecloth to get the remaining buttermilk from butter.

Pour buttermilk into an airtight container and refrigerate for up to 2 weeks.

Quart of heavy whipping cream makes 2 cups of buttermilk.
Nutrition
Serving: 480g | Calories: 1656kcal | Carbohydrates: 13.4g | Protein: 9.8g | Fat: 177.6g | Saturated Fat: 110.5g | Cholesterol: 658mg | Sodium: 182mg | Potassium: 360mg | Sugar: 0.5g | Vitamin A: 7050IU | Vitamin C: 4.1mg | Calcium: 310mg | Iron: 0.2mg
Here are a few of my favorite recipes to make using homemade buttermilk.
And don't forget to check out my homemade flavored butter recipes too!