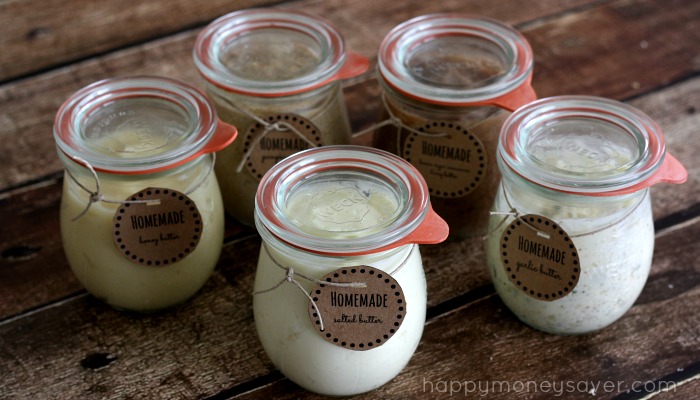 I've been having fun this week. I made homemade butter and lots of homemade bread to give out to some of my friends and neighbors. Butter is so easy to make! All you need is some heavy whipping cream and an electric mixer of some sort. Now you can also do this with a whisk if you're crazy  or happen to have forearms like Popeye, but for everyone else lets stick to an electric device that can do that hard work for us.
After I made the butter I got a little excited and made 5 different flavors; salted, honey, garlic, brown sugar cinnamon honey, and pumpkin spice. I don't know which one is my favorite, I truly love them all. To make homemade butter it only takes about 15 minutes. 10 of those minutes the cream is in the mixer turning into butter. After your butter is made it keeps well for a few weeks in the fridge. Butter can also be frozen. I think making butter is not only easy but also quite fun and I hope you enjoy making it too! Below I have added the 5 homemade flavored butter recipes and  free printable tags in case you choose to give these as gifts.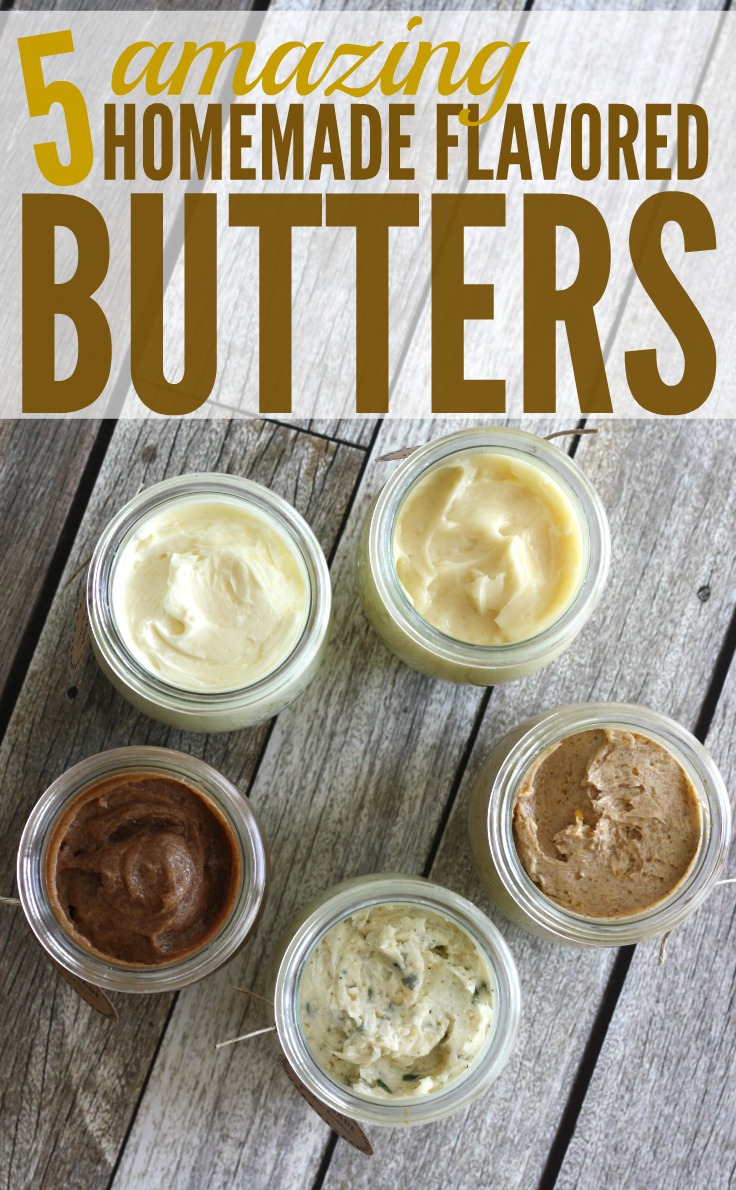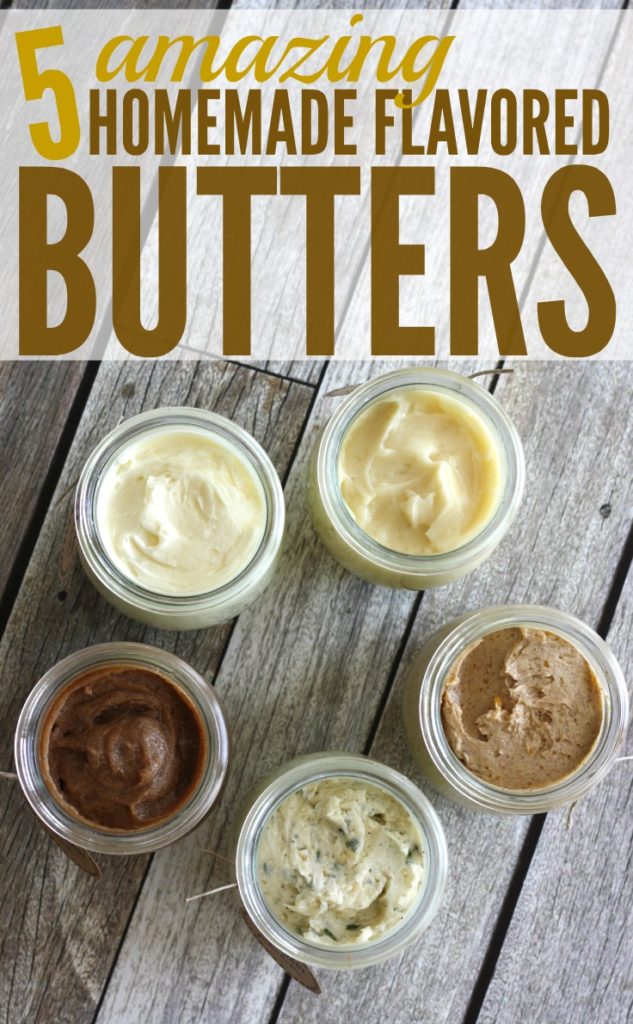 Homemade Butter
To start you will need about a quart and a half of heavy cream, that is if you are making all 5 recipes. 1 quart of cream yields 1 pound (2 cups) butter and 2 cups buttermilk. You can adjust the amount of cream depending on how much butter you want to make. Put your cream and 1 to 1 1/2 tsp of salt (opt. for salted butter) in a mixer/blender/ food processor. I used my food processor with the blade attachment. Turn the machine on and walk away. The magic will happen, I promise.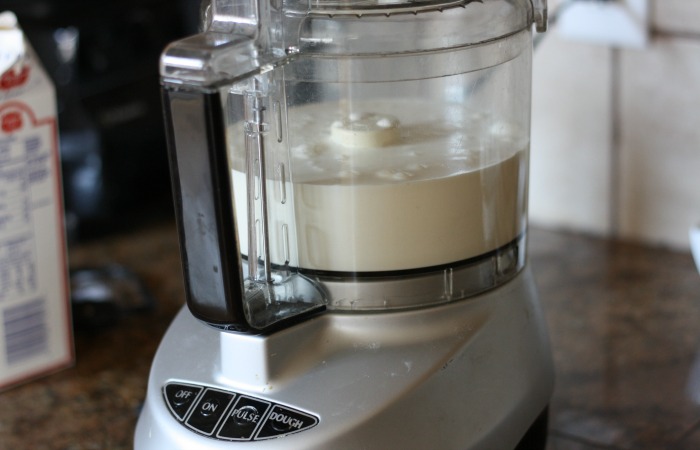 After a while the mixture gets thicker and I could hear my machine make different noises as the consistency of the cream changed from milk to butter.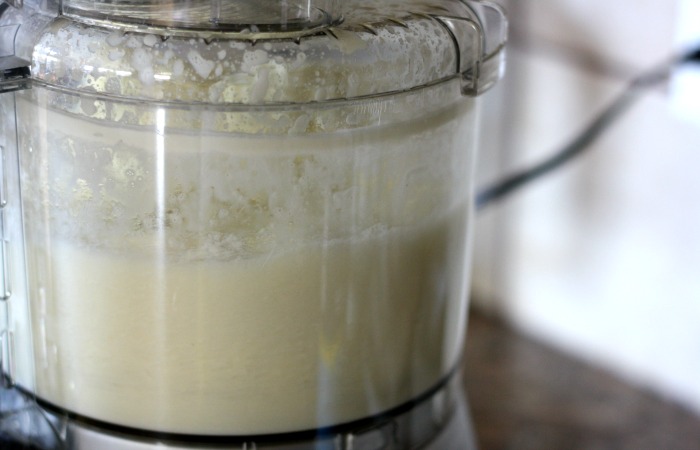 You want to let the machine run until the mixture gets all curdled like cottage cheese and the liquid separates from the butter. The liquid is the buttermilk. Save it and use it to make some of my yummy buttermilk biscuits or buttermilk pancakes.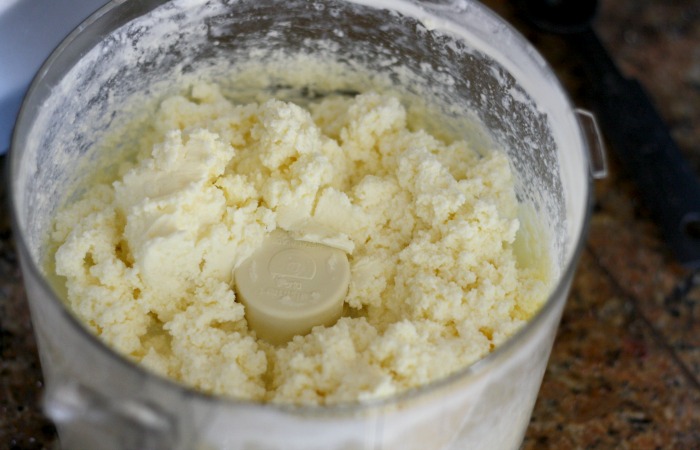 After you strain the buttermilk from the butter you will want to wash the butter by adding water to the bowl and kneading butter just like dough to get the remaining buttermilk out. Dump out water and repeat until water is clear. This step is important because the buttermilk can cause the butter to go rancid. No one wants rancid butter. No one. See how the water is cloudy? That is the buttermilk coming out.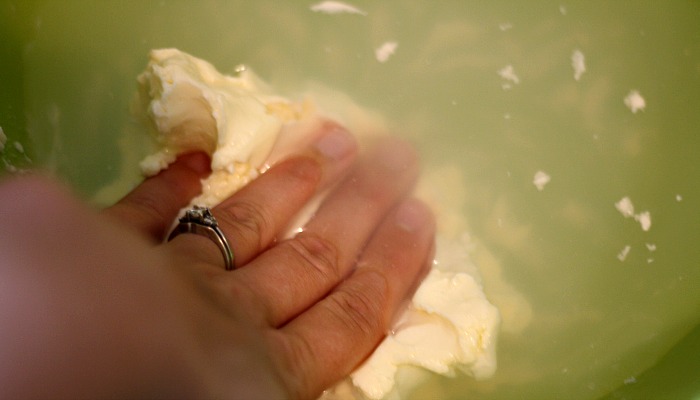 All that kneading will be worth it when you see and taste that beautiful butter you just created.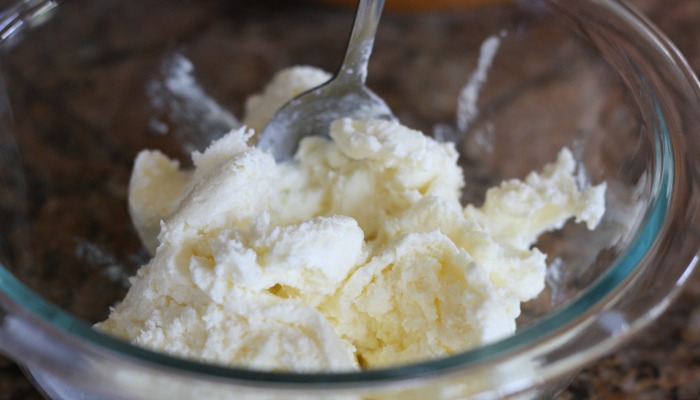 Add a few seasonings to these butters and you just went up the Richter scale in coolness. I made salted butter, honey butter, pumpkin spice butter, garlic butter and possibly my very favorite which is the brown sugar cinnamon honey butter.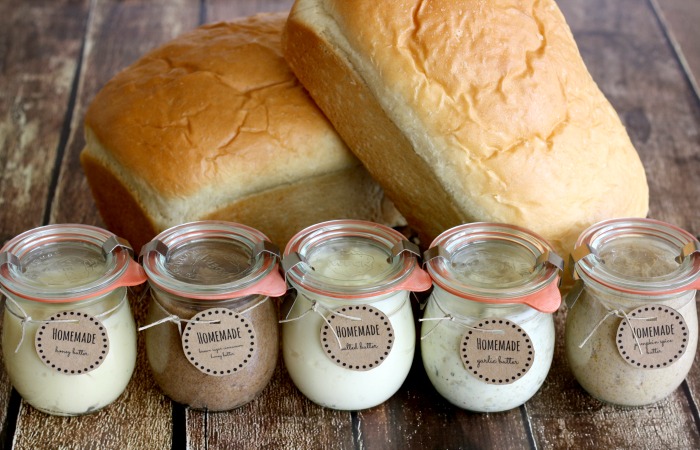 I don't know about you but I think I would be pretty happy to get this homemade gift of goodness, wouldn't you? I think it's a great gift for pretty much any occasion. I got my cute jars at cost plus world market, but you can snag some that are similar from amazon.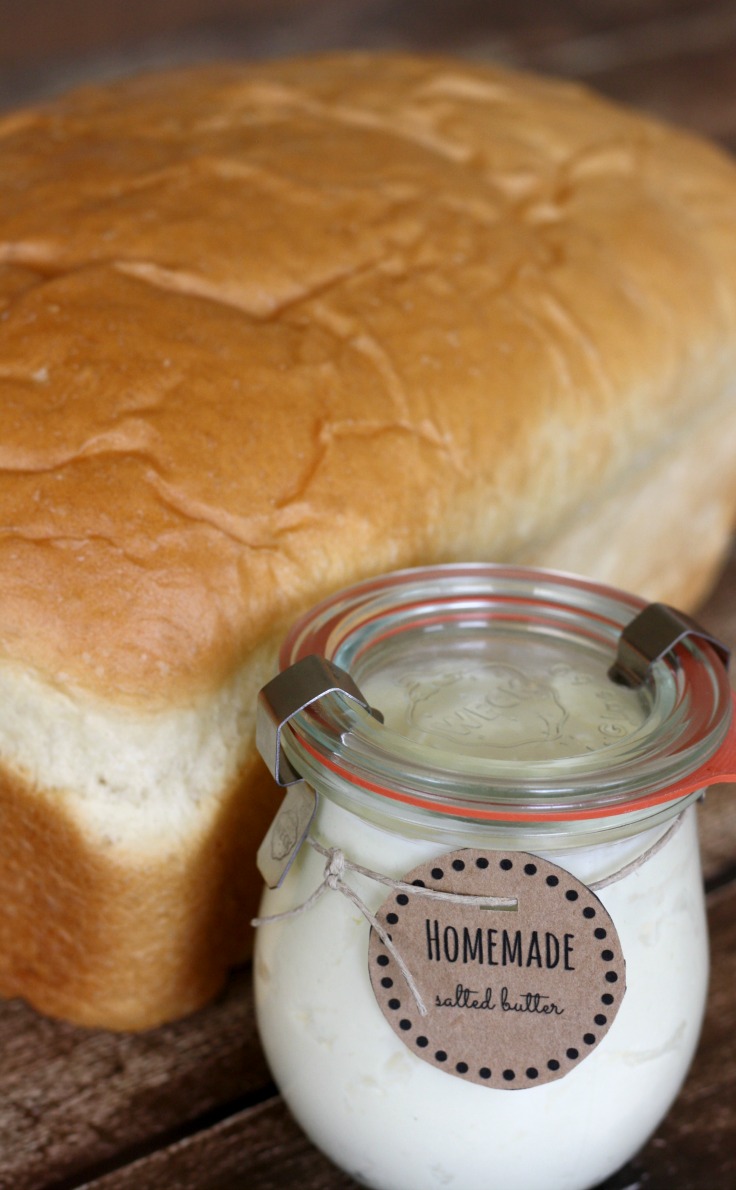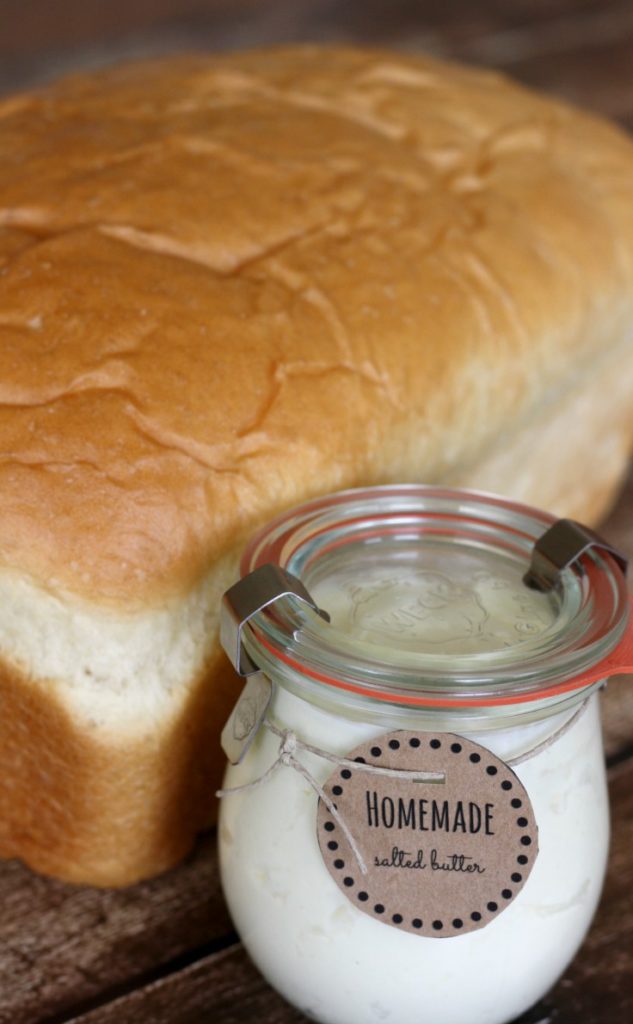 Here are the tags that I made for my jars. I have provided the free printable for you all because I love you. What more can I say? Click the image below to get access to the PDF.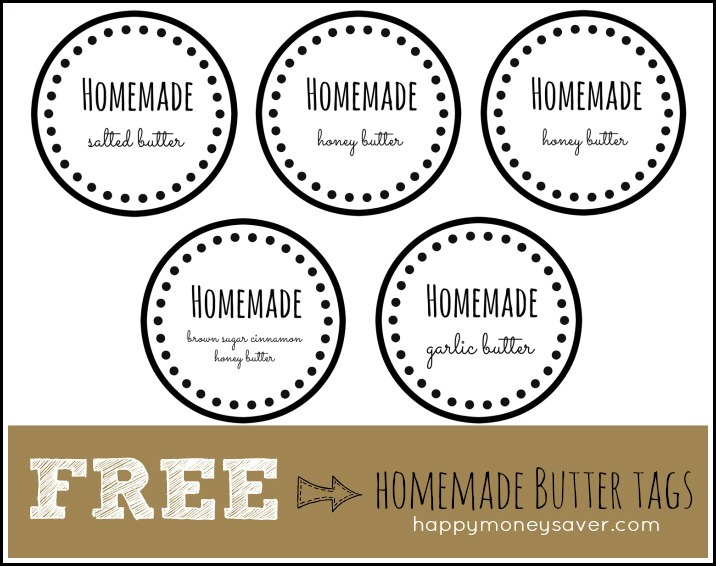 Below are the 5 homemade flavored butter recipes. Enjoy!