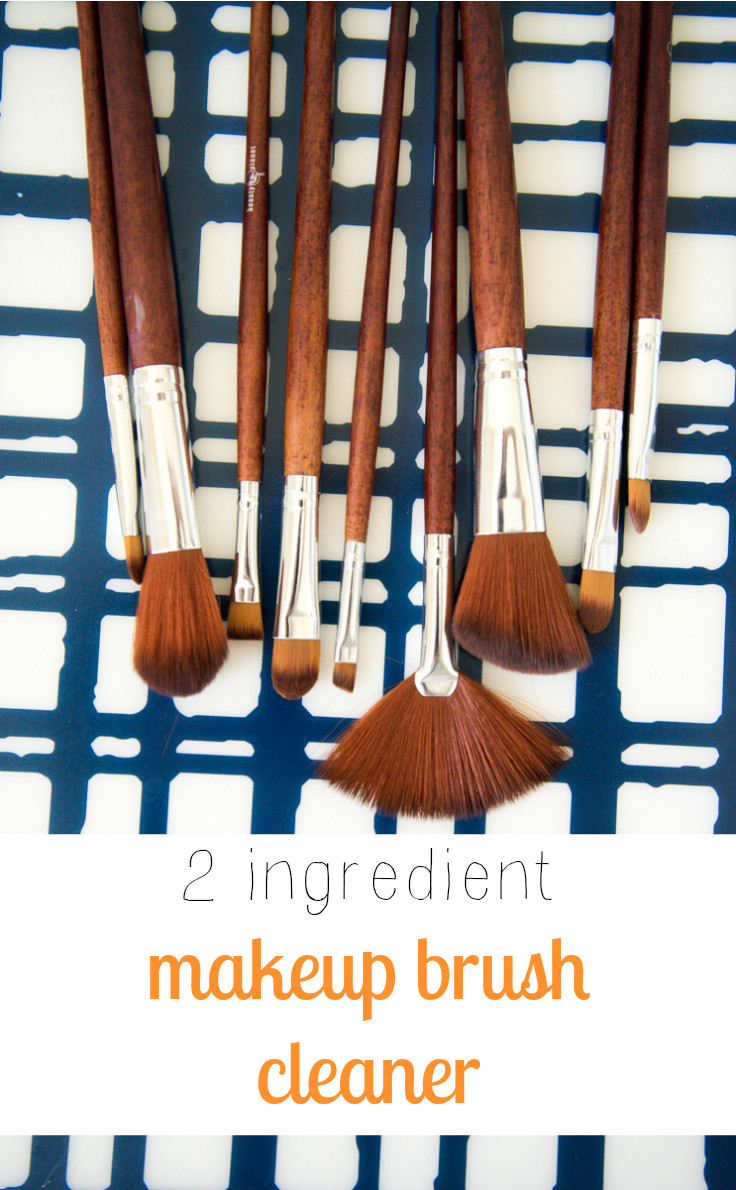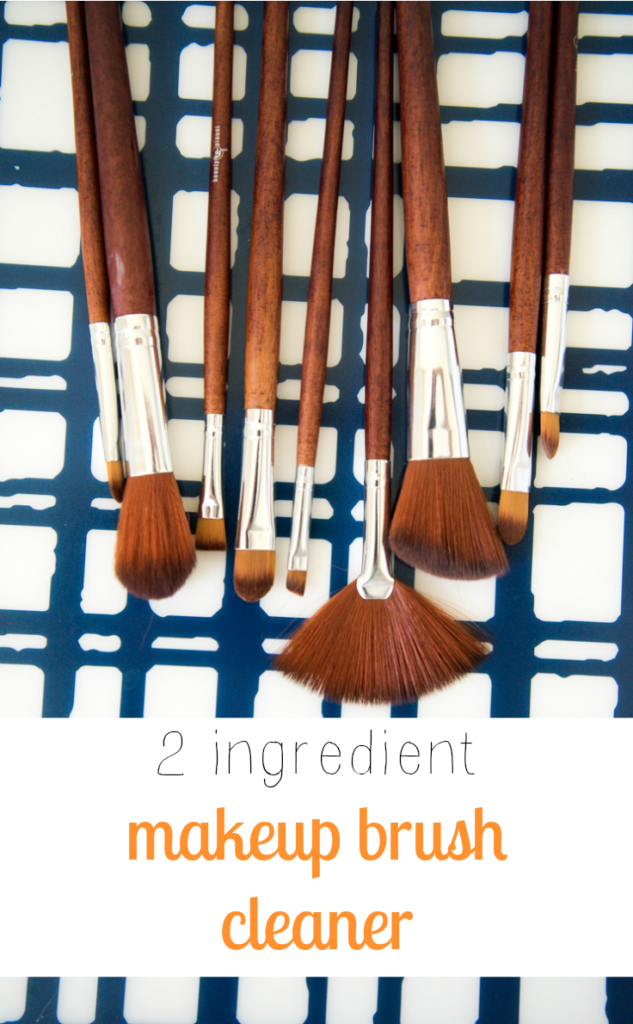 Let's be honest here… When was the last time you cleaned your makeup brushes? I'd tell you, but I'm seriously afraid that there's some sort of makeup hygienist out there who might pass out. Honestly, cleaning my makeup brushes hasn't been too high on the to do list. That is, until I discovered how incredibly easy it to make your own DIY makeup brush cleaner. 2 ingredients and literally a couple minutes. Easy, peasy, folks!
And why, you ask, should you clean your brushes? Most brushes are an investment, and the better you take care of them, the longer they'll last. The cleaner they are, the more affective they are at their job. Also, think of how much bacteria and oil is on the surface of your skin. When we use our brushes every day, the sanitary and cleanliness factors can get out of control quickly.
For our easy DIY Makeup Brush Cleaner solution you'll need two simple ingredients. The recipe below is used to clean one brush.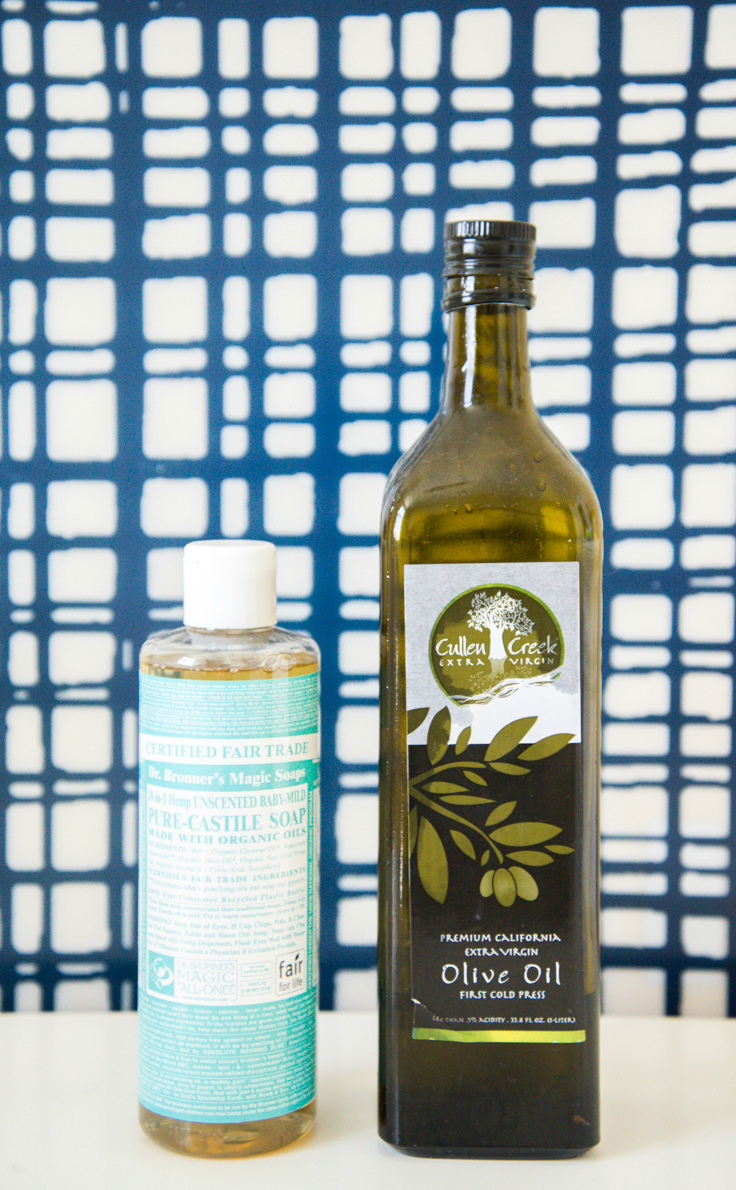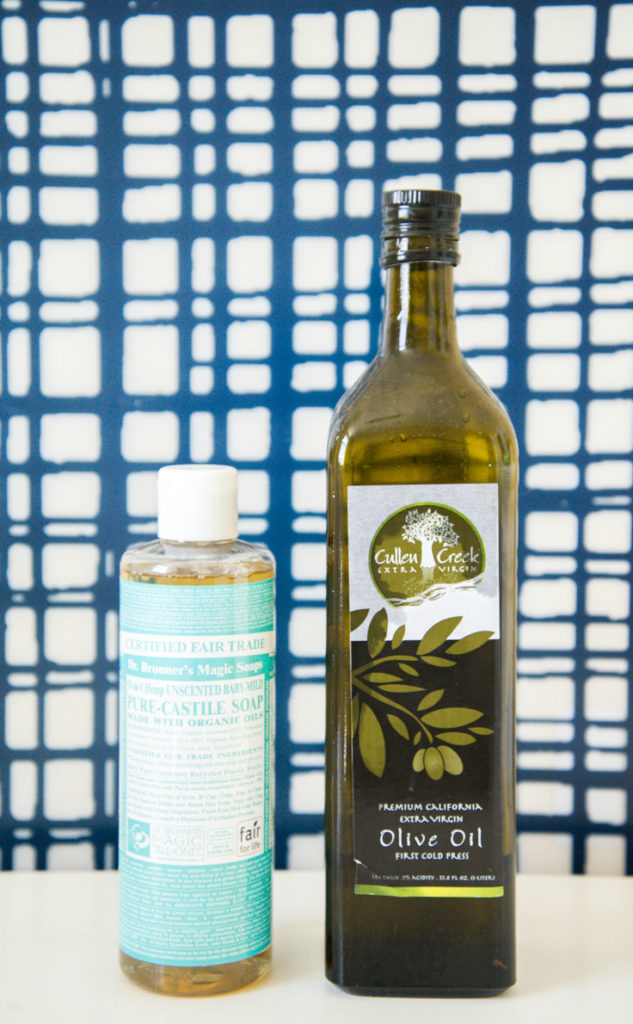 1 drop Castile Soap
1 small drop olive oil
Directions for cleaning your makeup brush:
First, with the bristles pointing down, wet your brush under a faucet with warm water. You want the bristles pointing down so that water doesn't run up your brush into the glue holding the bristles together. This could loosen your bristles. Drop the castille soap and olive oil into the palm of your hand. Clean your brush by gently swirling it in the soap solution in soft circles. You can see how much came out of my eye liner brush below.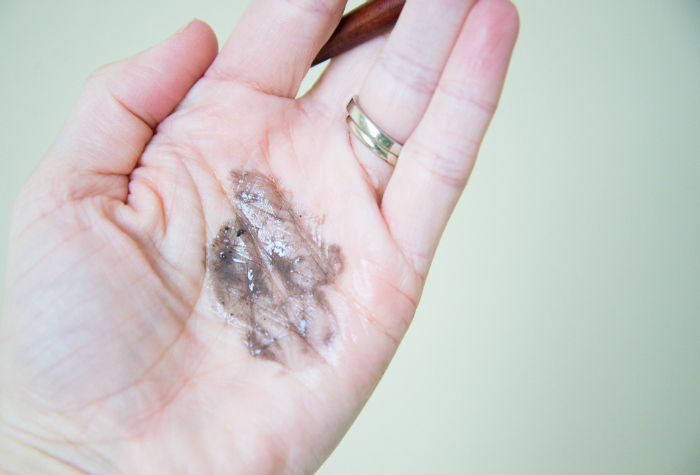 Again, with bristles pointing down. Run the bristles of your brush under warm water until water runs clear. Repeat if necessary. Shape your brushes and lay them flat, or at an angle with the bristles pointing down to dry. The castile soap gently cleans, while the olive oil keep your brush healthy and moisturized. All the benefits of a good store-bought brand, but without the nasty parabens!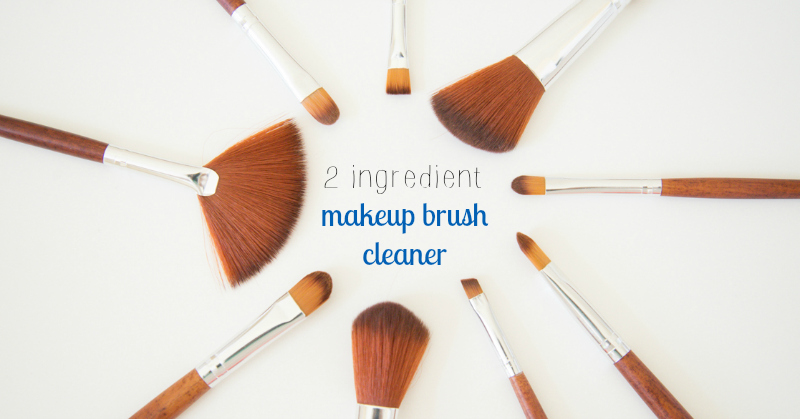 For larger brushes, you may need a drop or two more of each ingredient. I'll usually pour a very small amount of olive oil onto a clean plate and use a q-tip to put the olive oil in my hand. Nothing like trying to carefully drop a small amount in your hand while holding the bottle only to end up with a handful of oil!
I'm kind of embarrassed to show you my before and after pics of the brushes I cleaned today, because the quality is definitely not the greatest, but whatever. The internet is a safe place, right?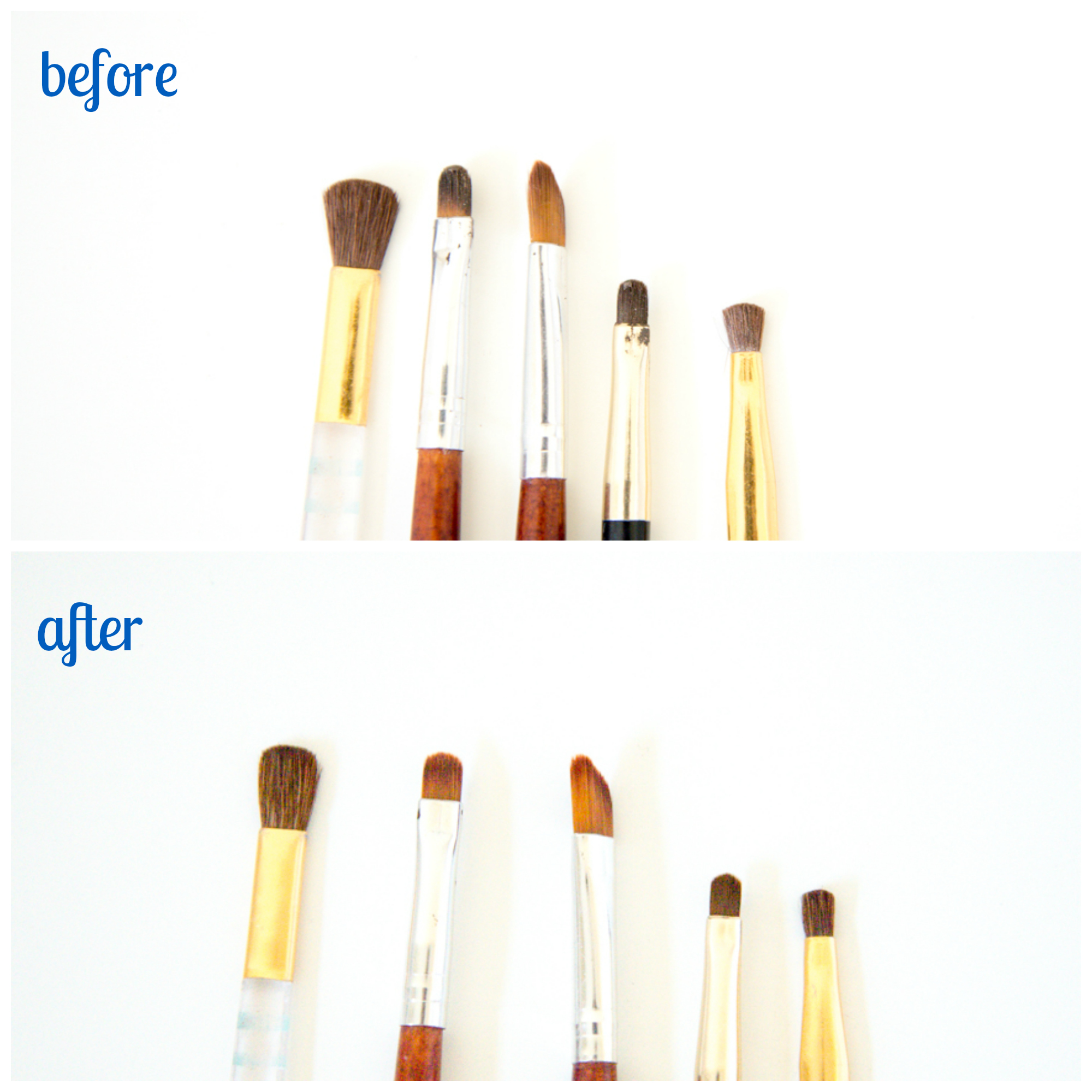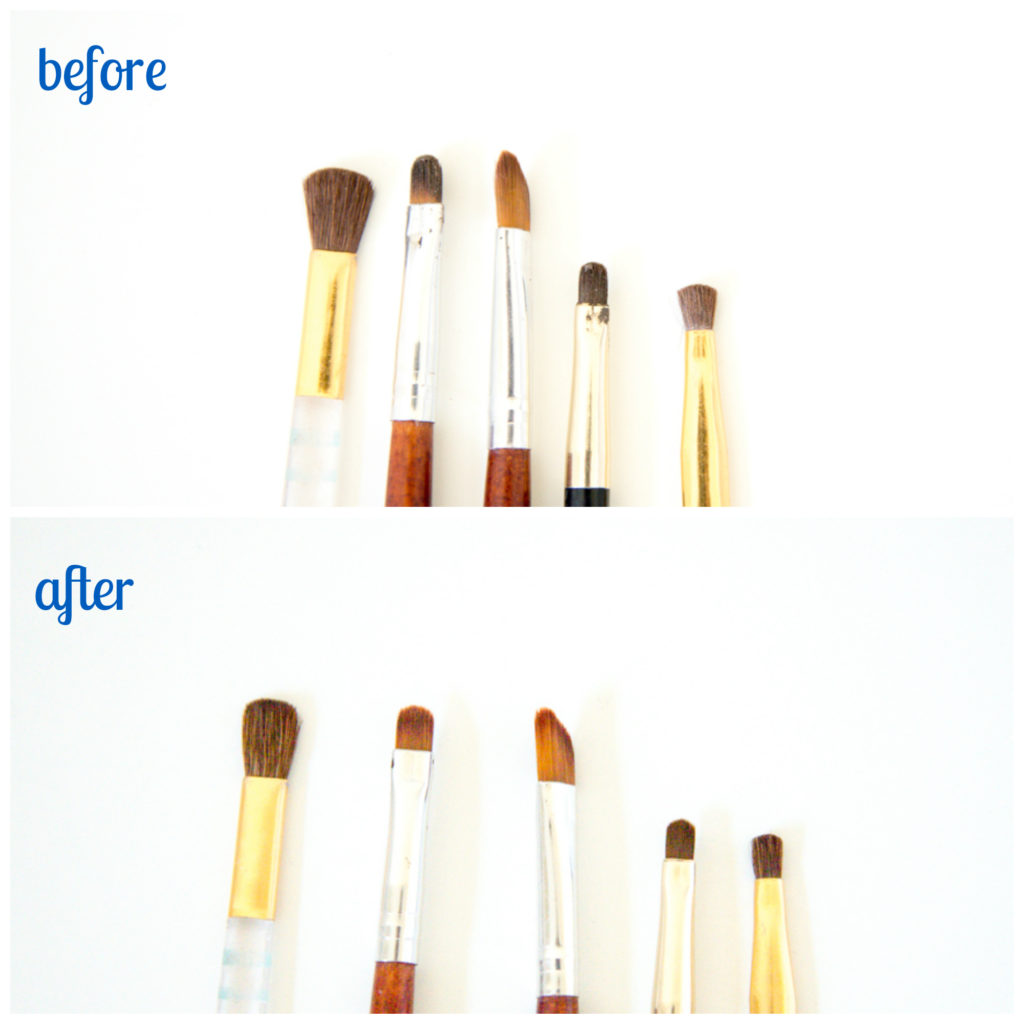 Like I said, not the greatest quality, but hopefully you get the picture. Moral of the story? It works. And exceptionally well, at that.
How does our simple recipe for makeup brush cleaner cost compare to something found in the store?
The cheapest store brands I was able to find ran around $2 per ounce. The higher salon varieties ran upwards of $4-$5 per ounce. Our castile soap and olive oil version is only $0.52 per ounce. That's a 74% savings over the very cheapest brands!!
No more excuses for the keeping those bacteria infested brushes squeaky clean. Hurray for DIY makeup brush cleaner! And hurray for saving money too!