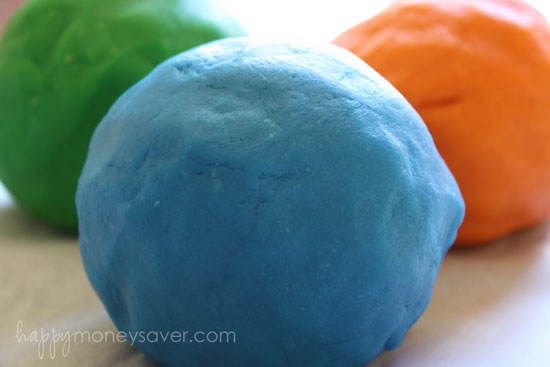 Winter is a hard time of year for me. If snow is on the ground.. great! We can go outside and actually enjoy the weather. You can go sledding, build a snowman ,or have a snowball fight. But on most days, it's just bitter cold and kids everywhere are sitting around bored as can be. So, what is the best way to get your kids off the couch and actively doing something? Make homemade play dough of course! Reasons why this is a fabulous idea:
1. It is so fast and easy!
2. It's made with things most people already have in their cupboards.
3. It's cheaper and SO much better than the stuff you buy at the store.
4.Your kids will think you are the coolest person on this planet.
5. They will have so much fun. ( Even older kids)
6. And, do I dare say, you will have fun too!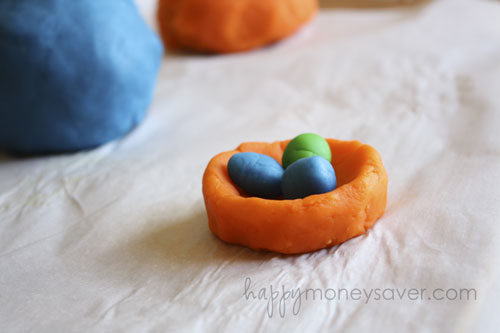 Best Ever Play Dough Recipe
1 cup flour
1 cup water
1 TBS. vegetable oil
1/4 cup salt
2 tsp. cream of tartar
Food coloring ( this batch I used gel food coloring (to make a more vibrant coloring), but I have made it with regular food coloring and it still turned out great)
To get started add the ingredients into a pot and mix well.
Once all the ingredients are mixed well, put the pot on the stove over medium heat, stirring constantly, until it forms into a ball.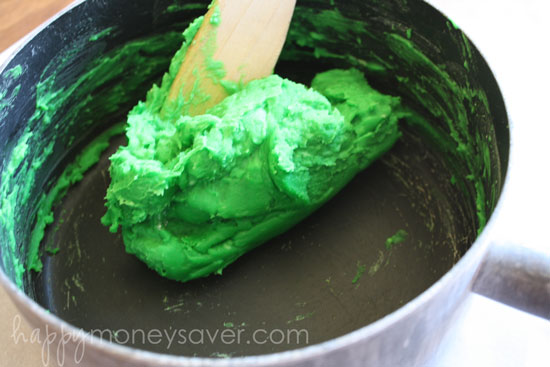 Dump it onto some wax paper or parchment paper and let cool.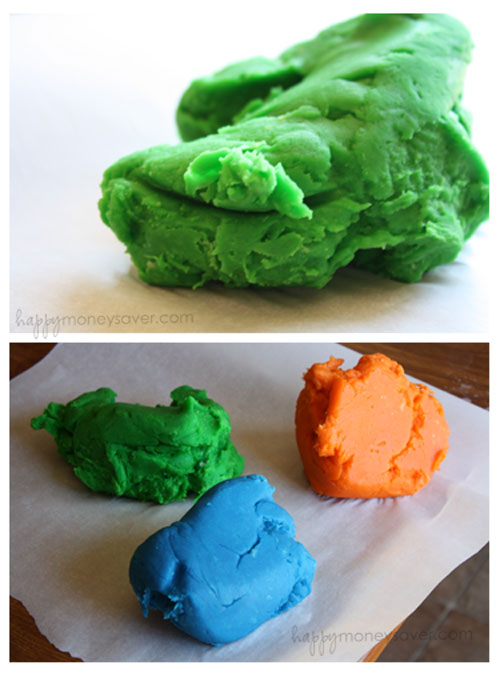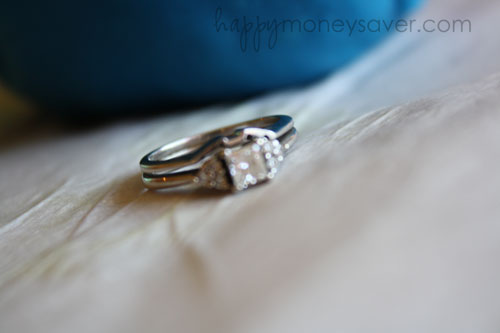 This is where it gets fun. Take off that wedding ring because it's time to have a love affair with that play dough. Massage it, play with it, really get your hands dirty. Spank it a few times if you must. (he he.) Okay, enough with the innuendos. 🙂 I'm sorry but I couldn't help myself.
Once it's nice and soft, pull out some cookie cutters, rolling pins, and let the kids go wild. They will have so much fun and love you forever. They will love you more if you get in there with them and make the only thing a skilled play dough artist can make… a snake.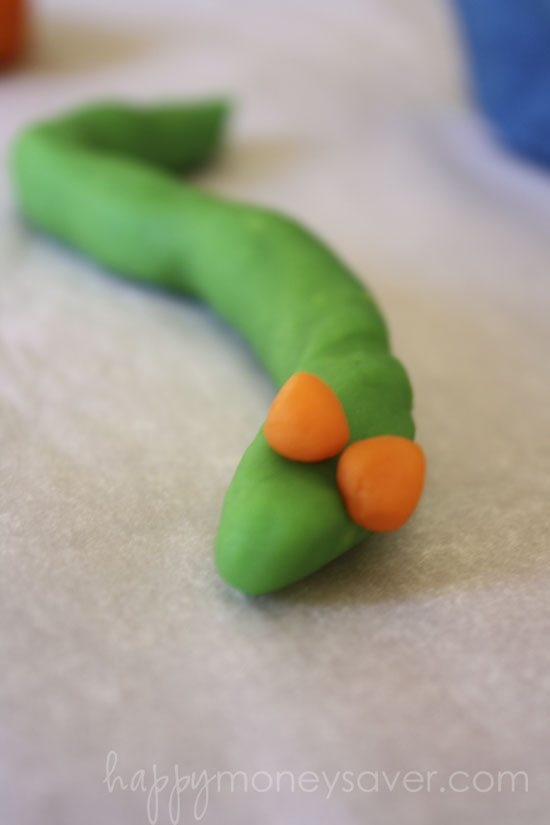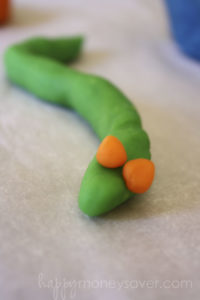 Hey, you only wish you were a skilled as me. Have fun!!