Running low on ideas for Mother's Day? Fear not, "fortunately" I have a PERFECT idea!
Let's get started—here is my Mother's Day Fortunes Gift Idea!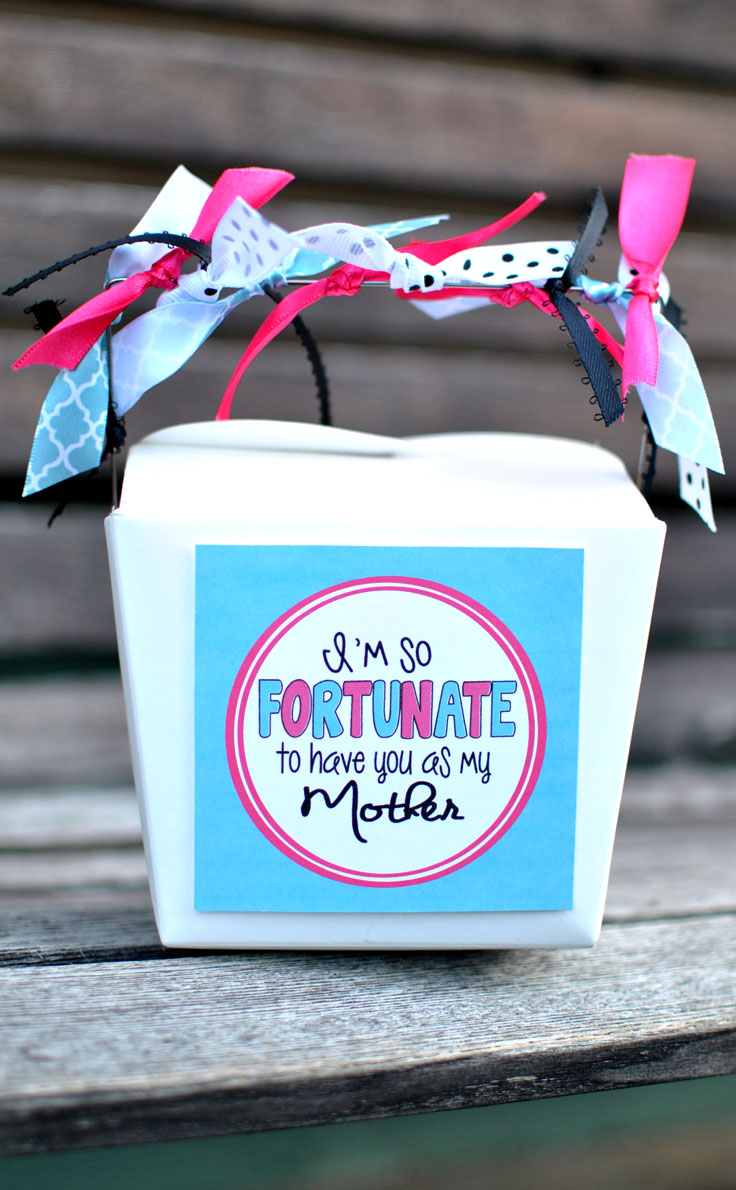 Start by getting a Chinese box, they come in all kinds of colors.  I found mine at Hobby Lobby in the party section,  I chose the larger size. While I was grocery shopping I picked up a box of these Fortunate Cookies.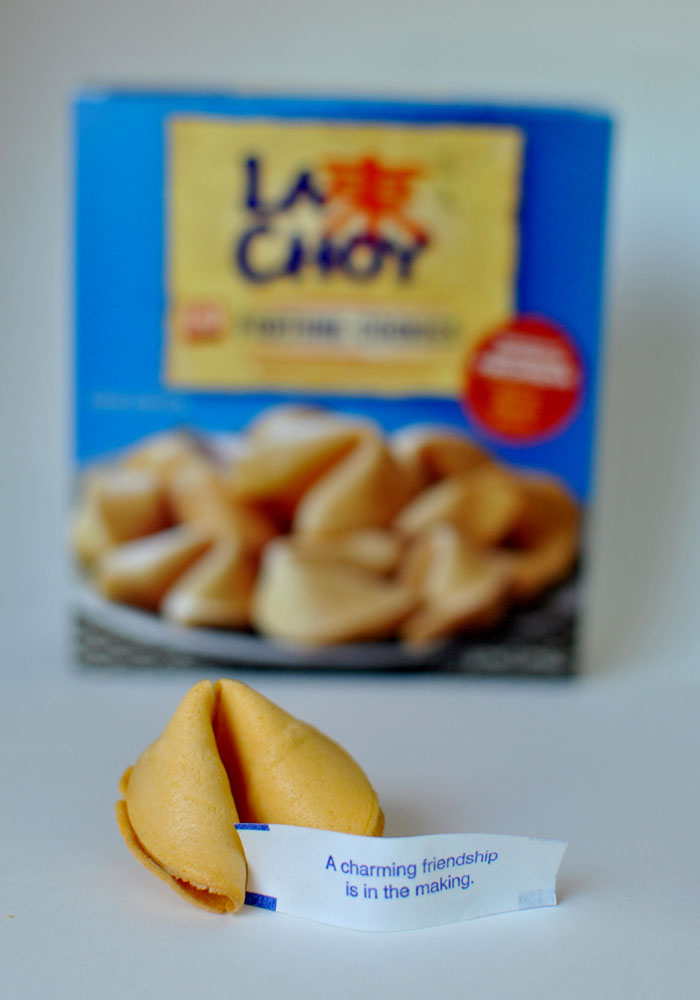 Click on my printable and determine which page you want to print. From there you need to cut it out and glue it onto the front of the box. For some fun, I added strips of ribbon onto the handle. I added some left over Easter grass for some extra color. All you have to do is plop your fortune cookies in and you are good to go!
You can end there but KEEP READING to see how I personalized my fortune cookies and added some chocolate!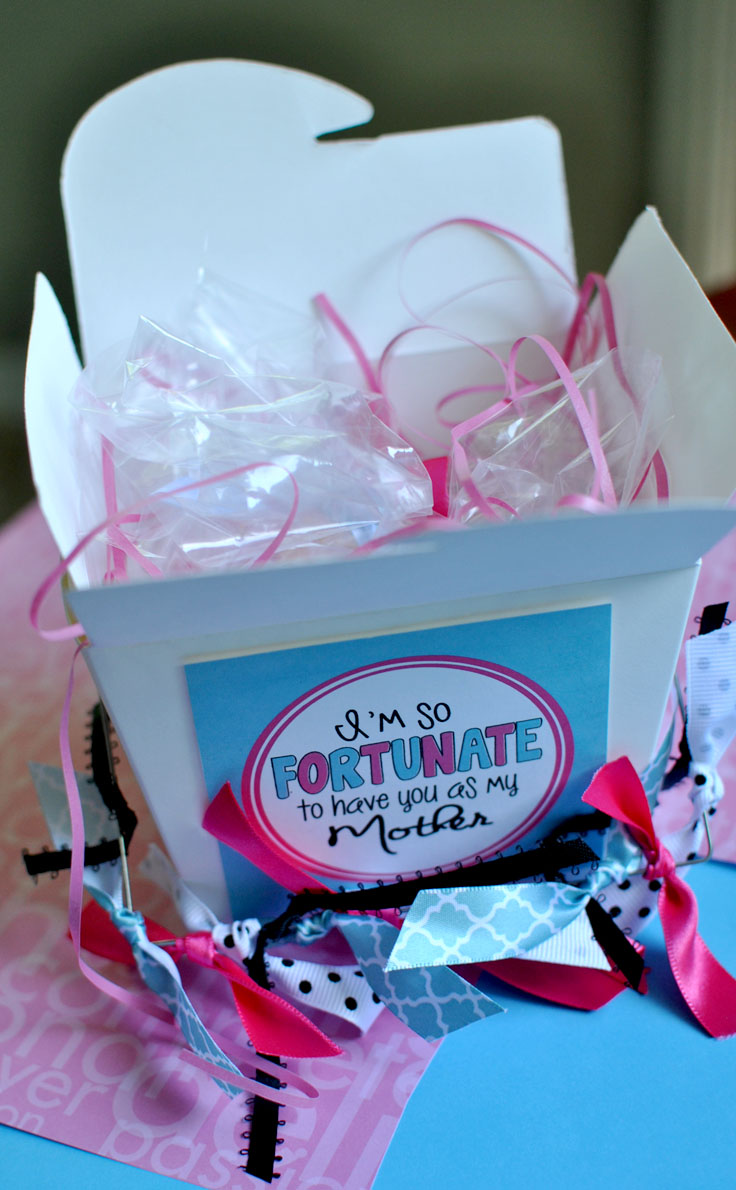 I sat my kids down and we came up with some fun fortunes for our Grandma and Grammy. I typed them out and printed them because it is really hard to write legibly on those tiny pieces of paper! I cut mine to be 2 1/4inches long and 1/2 an inch wide.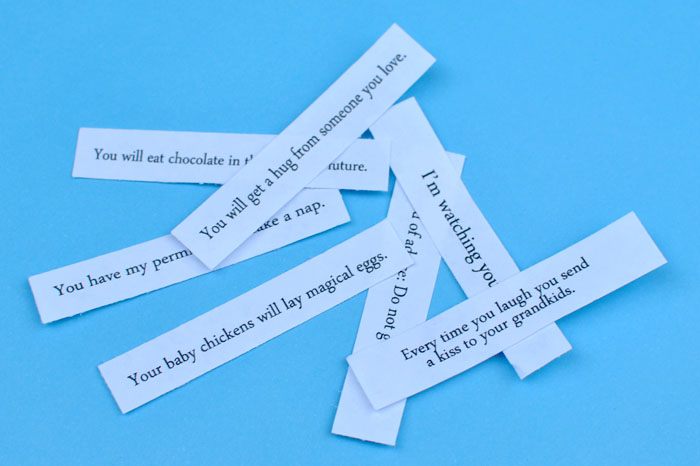 So after I prepped my fortunes, I got out my pot and boiled some water and waited until it started steaming. I took my cookies out of their packages and let them sit in the steam for about a minute. This will soften them enough you can pull out the original fortune and replace it with your own! Tweezers will be your best friend, they are the best tool to help slide the fortunes in and out of the cookies. Once you put in your fortune give it some time to sit and harden. When it is cooling off is the best time to re-shape the cookie as needed.
Be aware that when you buy your fortune cookies there may be some that are broken already. There also may be some that break while you are trying to switch the fortunes. Just be patient and have plenty of extra cookies–just in case! I ended up fitting 7 packaged cookies in my box.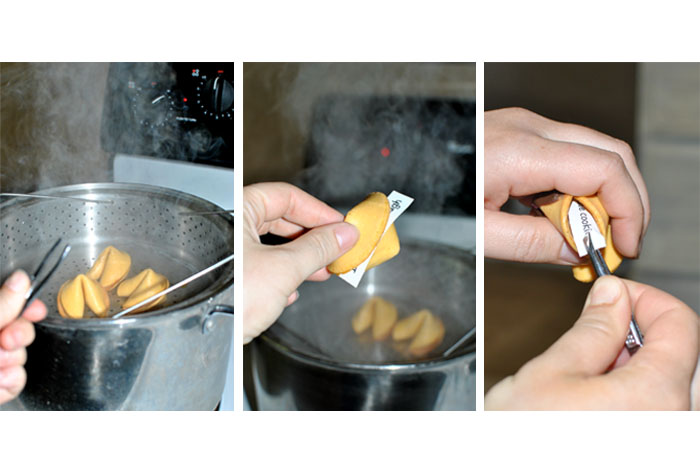 If you know me– I always have to find a way to add chocolate. So there shouldn't any surprise when I tell you that I dipped my cookies in some melted chocolate and added a pinch of sprinkles. I love how they turned out! Once they hardened I put them in a sandwich baggie and added some ribbon. Cute, huh?!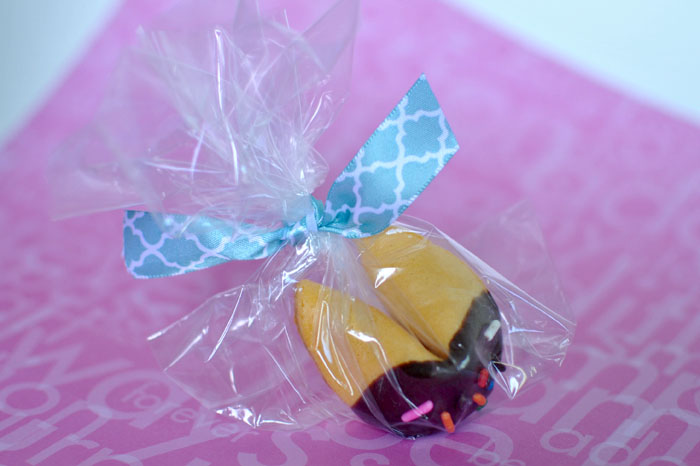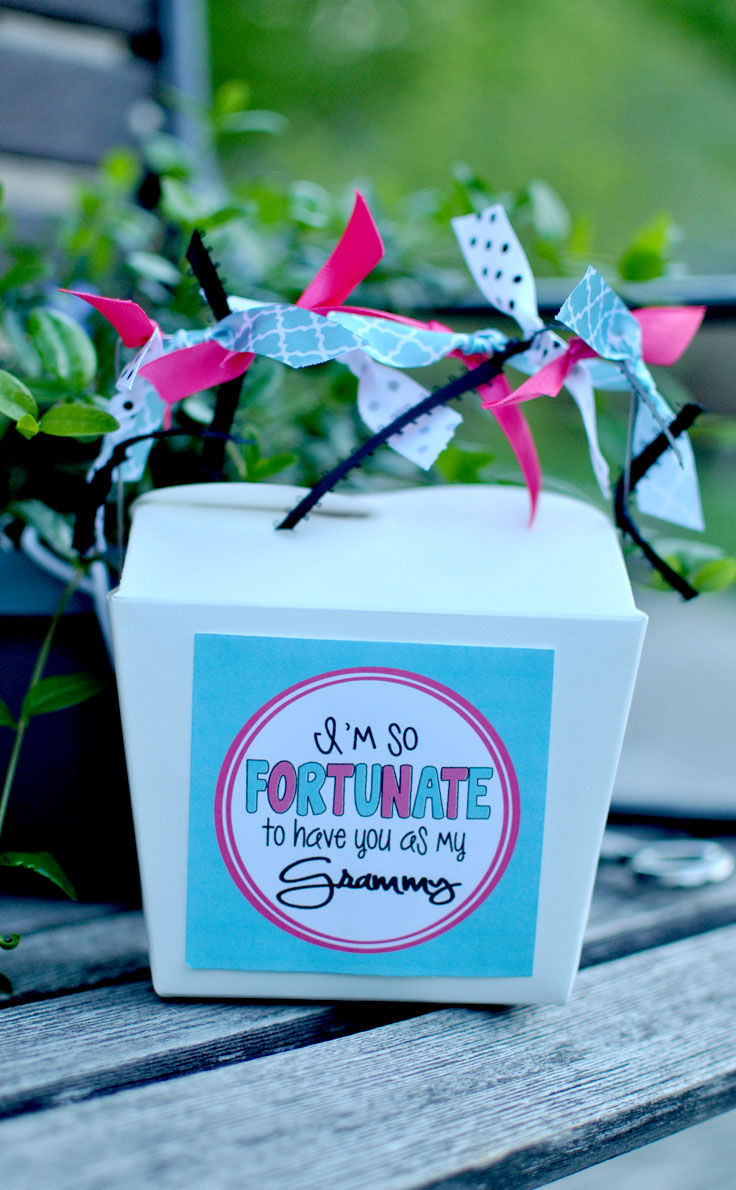 YES, I want ALL of you to do this.
So I made the printable with SIX  different names to help you personalize it a little more for the wonderful women in your life. Come back here and let me know how it goes!