At some point in life, you've probably wondered, or asked the question, "Can you freeze milk?" Is it safe? Turns out, you can freeze milk, but there are some tips and tricks I'll share with you to be successful every time.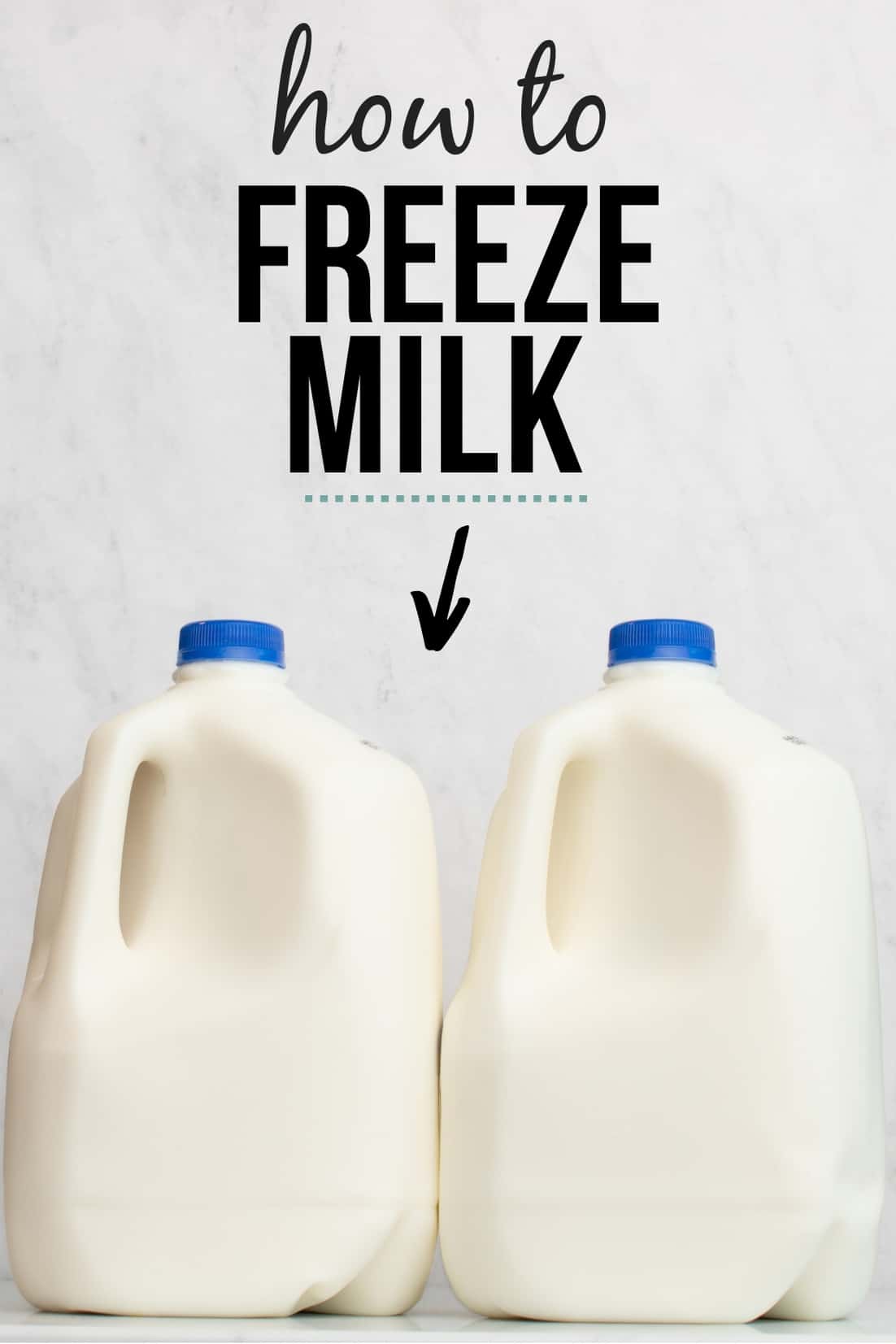 I love to freeze things to save me money and time. I also love to have freezer meals on hand, and I even freeze things like eggs, salsa, and quinoa to keep things from going bad or to have them when I need them. I've had readers ask me, "Can you freeze milk?" and decided I'd just write it all down for anyone who wants to know the answers to these questions!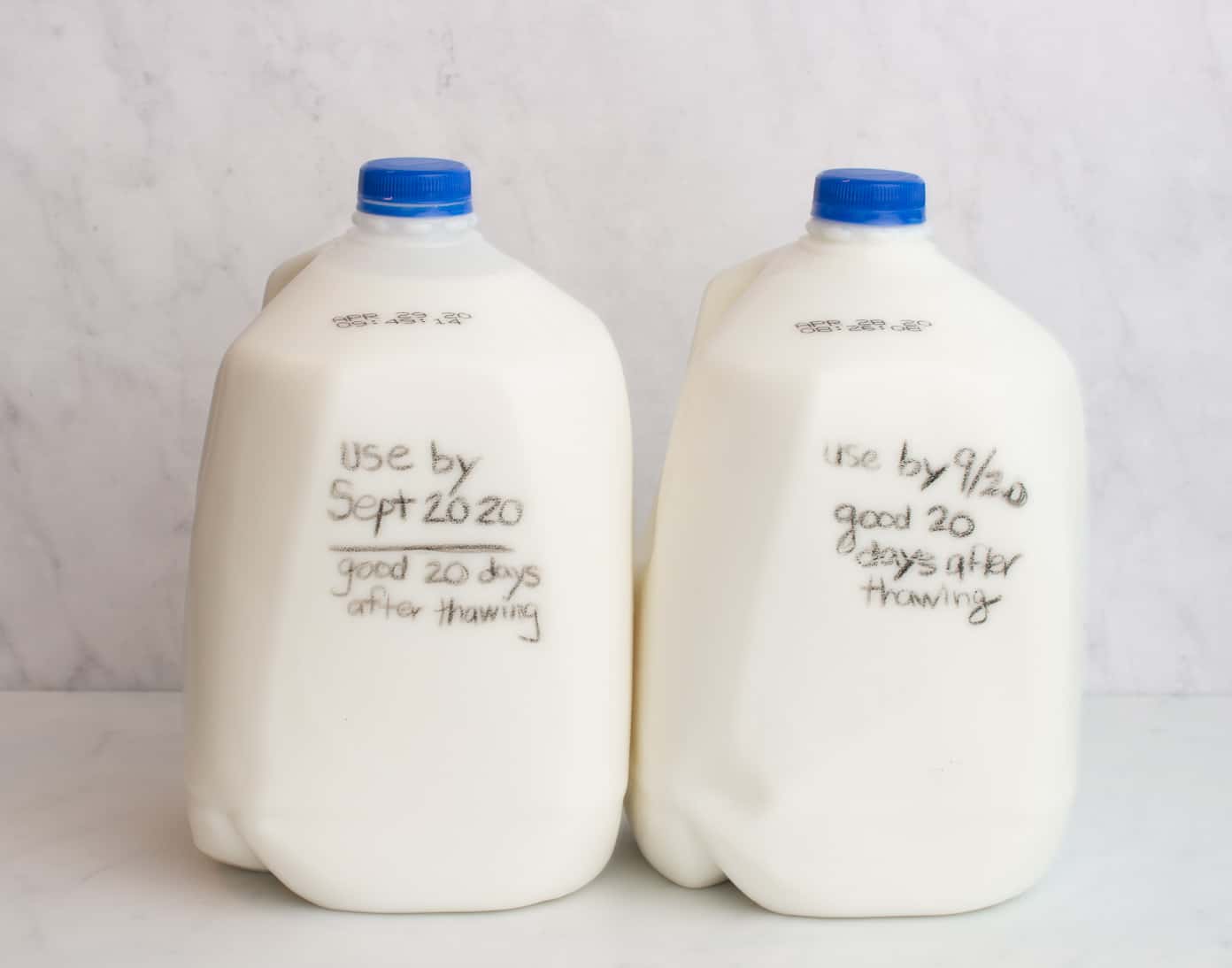 Can you freeze milk?
The simple answer to this question is, yes. Just like freezing breast milk, you can freeze regular milk, but there are some things you need to know before you toss your gallon of milk in the deep freeze.
The container matters. You can freeze a gallon of milk in the jug it came in, but be sure there's enough space at the top to allow for expansion while it freezes. You can also use mason jars or freezer safe containers (read more on this below.)
The milk will likely change in texture, color (it turns a little yellowish), and maybe even slightly in taste after it's been frozen. Frozen milk works best to bake or cook with, as you likely won't notice a difference when using it this way.
Make sure you label your milk clearly with the date before freezing it for the best, and safest practice. This will also make sure you use the milk in the order it was frozen for the most successful ways to freeze milk.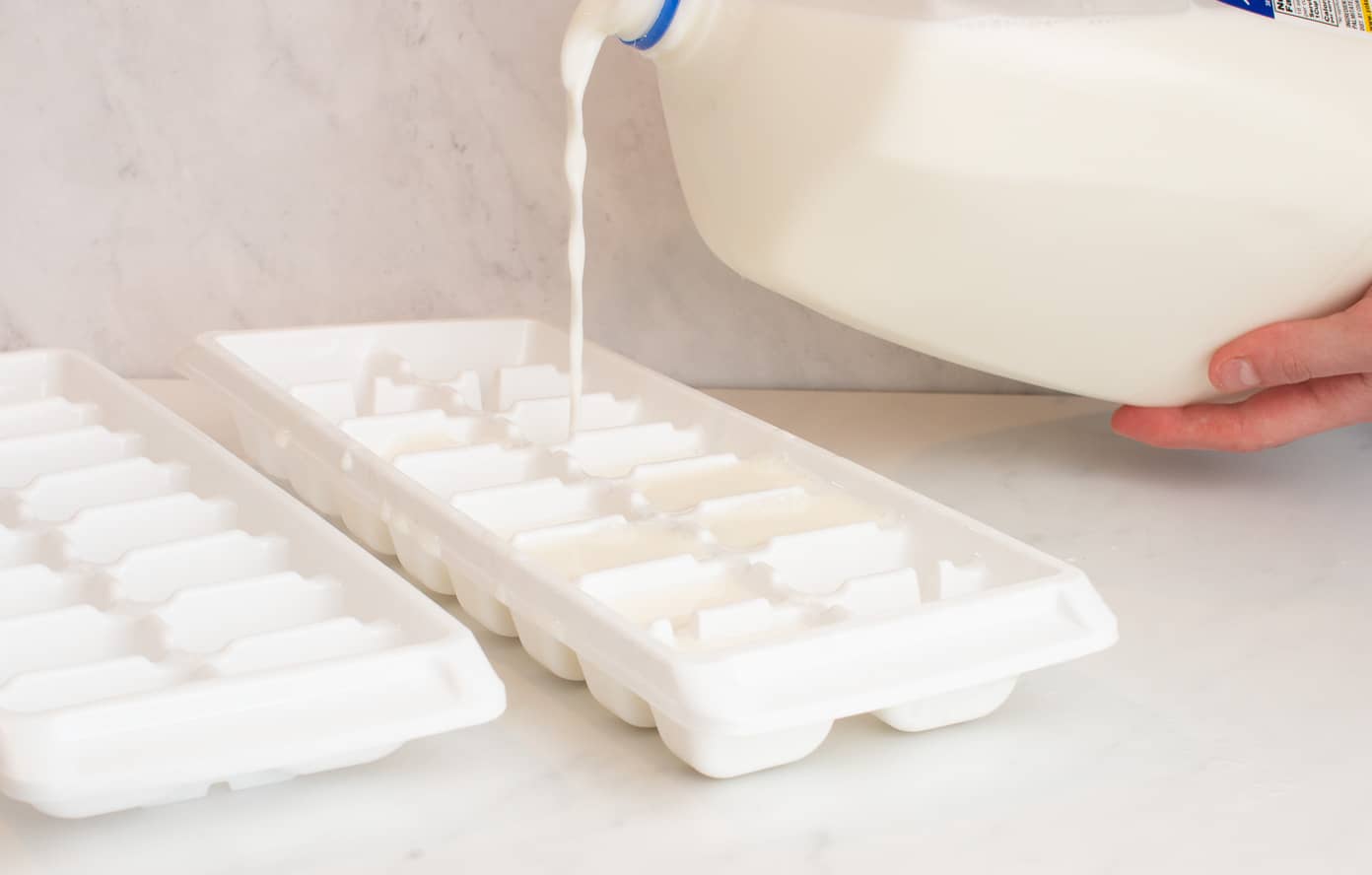 How do you freeze milk?
Now that you know you can freeze milk, let me show you how to do it. I've been freezing milk for years, and it's such a simple process.
Can you freeze a gallon of milk? To freeze a gallon of milk in the container it came in, simply unscrew the lid to release any pressure. If the jug is very full, you'll want to remove some of the milk to allow for an inch of headspace for expansion. Re-tighten the lid, and then write the dates of freezing on the gallon of milk using a permanent marker or wax pencil (see more on this below.)
Can you freeze milk in mason jars? To freeze milk in mason jars, fill your clean jars with milk, leaving about an inch of space at the top to allow room for expansion, and then seal it with the lid. Label the jar with the date of freezing.
Can you freeze milk in a bag? To freeze milk in bags, the best practice is to freeze it into cubes in an ice cube tray (for smaller amounts) or use Souper Cubes containers (for 1-2 cup amounts), and then transfer them to plastic freezer bags. Be sure to write the date of freezing onto the bag. Click here to see my favorite reusable freezer bags.
Can you freeze a carton of milk? To freeze milk in cartons, follow similar steps as for freezing a gallon jug of milk. Unscrew the cap to release the pressure, and remove a small amount of milk if the carton is very full. Write the date of freezing on the carton of milk before freezing.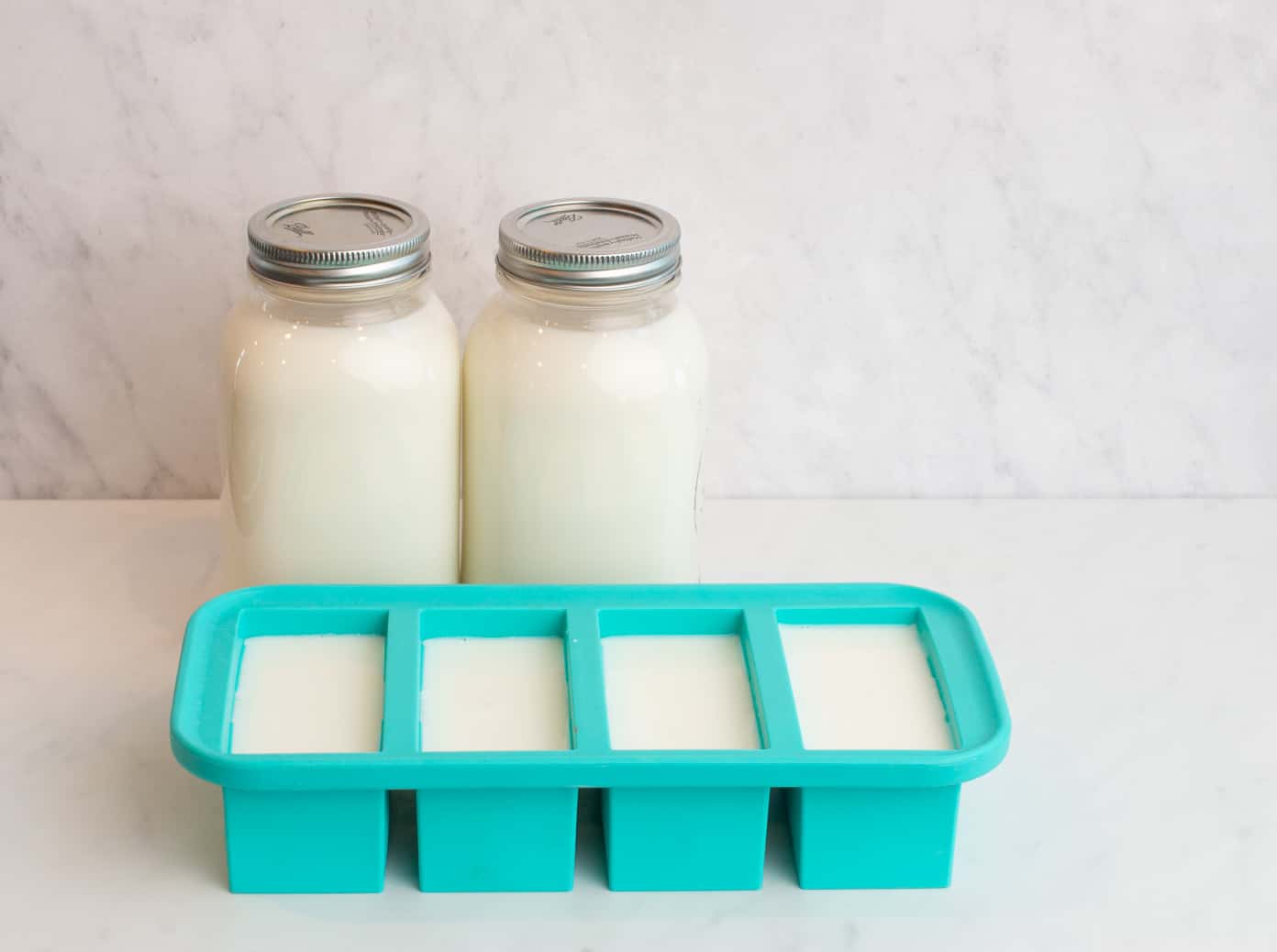 How long can you freeze it and it still be good?
Many people, including myself, have had success freezing milk for 3-4 months. After this amount of time, the composition and taste of your milk will change and you won't be able to use it as easily as you would have before that time frame.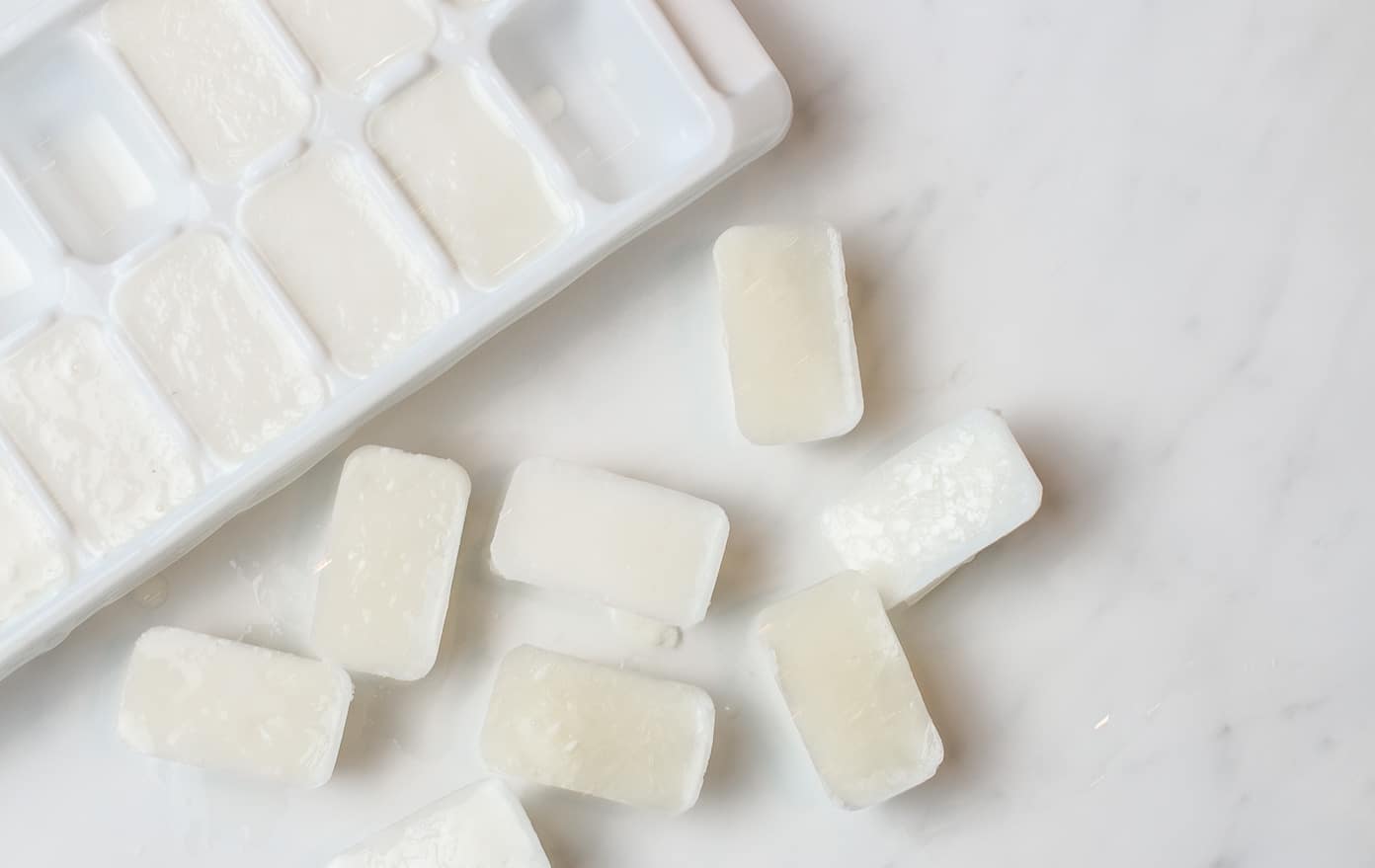 How long does frozen milk last after thawed?
According to EatbyDate.com, the shelf life of milk while refrigerated is generally safe to drink for up to five days after the printed best by date on the container you purchased it in.
So, if you froze milk ten days before the best by date was up, then you would have ten days also when it thawed, plus the five days mentioned earlier to safely use your milk before it was bad.
Say you have just purchased a gallon of milk. Today is 04/15/2020 and the best by date from today says 4/30/2020. If you were planning on freezing the milk today you would add up the dates remaining till use by date (15) and add an additional (5) days to that.
For the easiest wording, and to keep from writing a paragraph on your jug of milk before freezing, write: Use by 8/15/2020, good for 20 days from thawing. Feel free to also come up with your own system to use for wording to make it easiest on yourself as well.
Alternatively, you can simply use your nose and smell it! If your milk smells sour, or has started to thicken, then it's no longer safe to drink.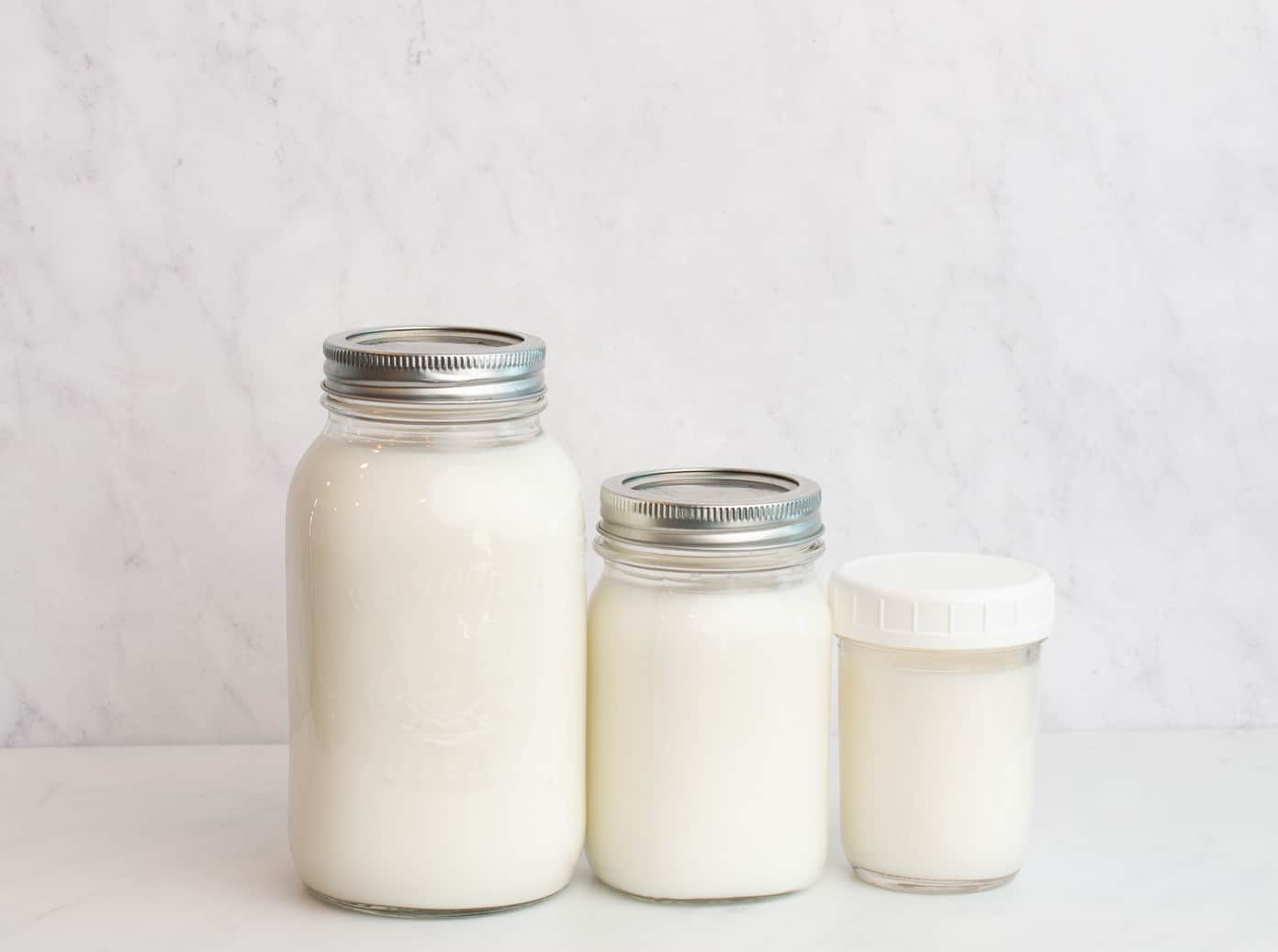 How do you thaw frozen milk?
The easiest, and safest way to thaw frozen milk slowly in the fridge. Simply add your frozen milk to the fridge for 24 hours or overnight. Thawing it this way will allow it to thaw slowly, maintaining as much "normal" texture as possible, and keeping it from getting too warm on the counter.
Can you freeze milk and reuse it?
I wouldn't recommend freezing milk, then thawing and refreezing again. I will tell you from experience, that unlike frozen eggs (yes, you can freeze those too!) milk does change when you freeze it. So it's best to freeze and thaw it only once. Frozen milk doesn't generally make good drinking milk. It is however GREAT for baking or cooking and is so handy to have around! Some of my favorite recipes that I use frozen milk in are my German Pancakes and my Homemade Mozzarella recipe (it's SO easy!).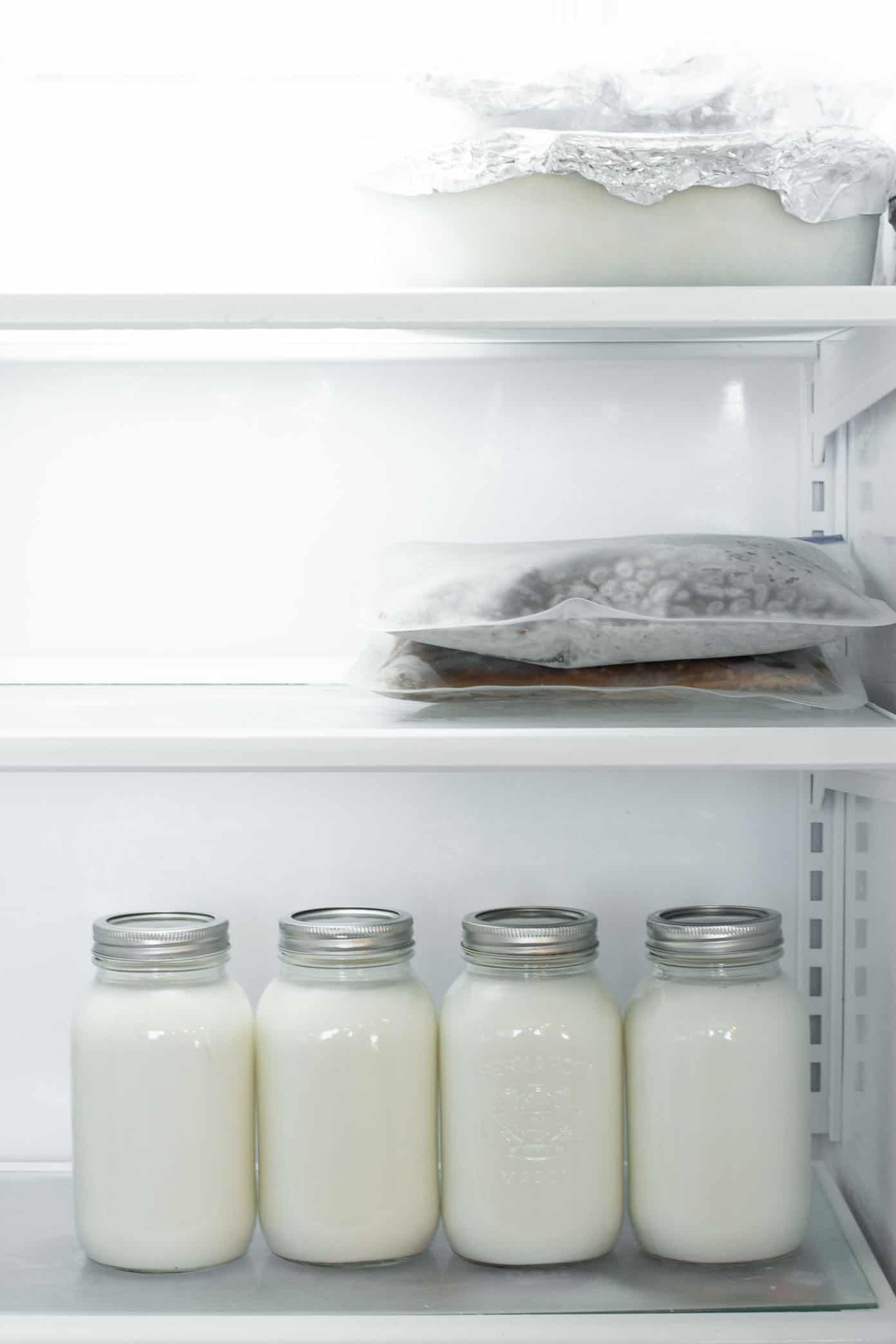 Tips and Tricks for Freezing Milk
Freeze it in the amount you want when you thaw it. If you won't use a whole gallon of frozen milk once it's thawed, freeze it in smaller containers.
Once your milk is thawed from frozen, be sure to give it a good shake to mix everything back together that may have separated during freezing.
Allow your milk to thaw in the refrigerator instead of on the counter so as not to thaw too quickly or risk the milk getting too warm.
Want some recipes to use up milk?
Now that we've answered the question, "Can you freeze milk?" the possibilities are endless! Save money and never waste milk again! What will you make with your frozen milk first?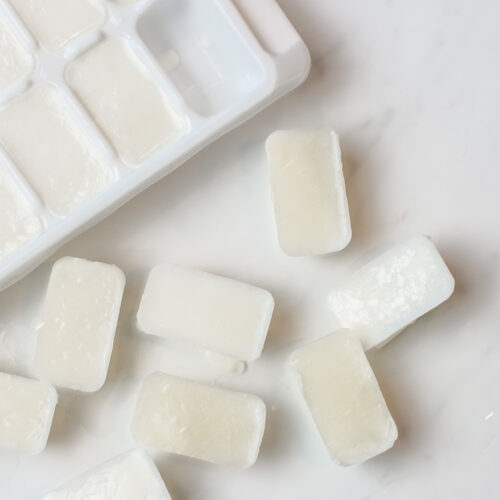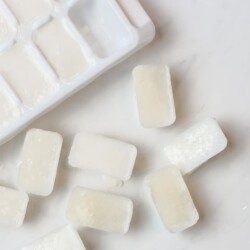 How To Freeze Milk
It's easy to freeze milk using jars, the jug it came in or even ice cube trays.
Print
Pin
Rate
Equipment
Milk jug, mason jars or ice cube trays
Ingredients
milk
freezer-safe-containers, ice-cube trays or freezer bags
Instructions
Place the milk in freezer-safe containers, the plastic jug it came in, jars, ice-cube trays or freezer bags.

If necessary leave one inch of headspace in containers to allow for expansion in the freezer.

Place lid on container and make sure it has an air-tight fit. Label container with date. Place in freezer and freeze.

When ready to use place in refrigerator and let it thaw slowly for 24 hours up to several days if necessary.
Notes
Best to thaw and use frozen milk within 3-4 months for best results, but can be frozen longer and still used safely. Heavy cream or half-n-half does not freeze well and will separate after thawing.