The question of the day is — Can you freeze eggs?
Yes you can! And they taste darn near the same after they have thawed too. You can fry them, bake with them or add them to casseroles or other recipes even after they have been frozen and thawed.
I know… your mind is blown, right? 🙂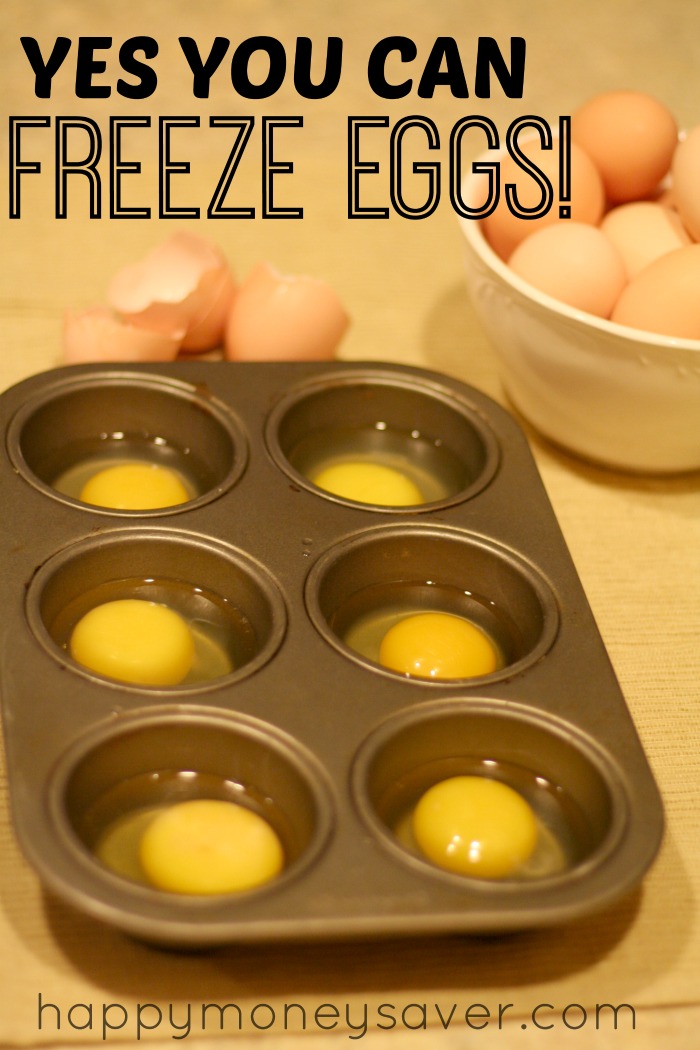 As many of you know I have 4 dear little backyard chickens in my suburban backyard. I usually get 3-4 eggs every day. Some weeks that many eggs for my family is not enough and I have to supplement by buying more at the store. But other times when we haven't been using them as much they can collect rather quickly and fill all my containers. I often will give the extras away and never seem to have anyone turn them away. 🙂  But if I want to save money I know I can freeze the eggs to use later.
This is a fantastic way to stock up on eggs when they are on sale, or a great idea to use them up when you have a lot about to expire too.  When you see those sales on eggs..have no fear. Now you can go crazy. So easy AND practical! Doing this can save you money.
How to Freeze Eggs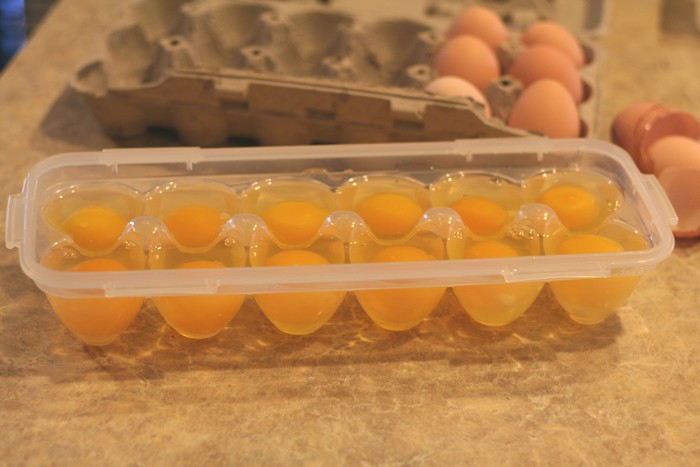 I like to crack the eggs into a muffin tin, plastic egg crate or even ice cube trays. You just crack the eggs in without using any kind of spray or oils.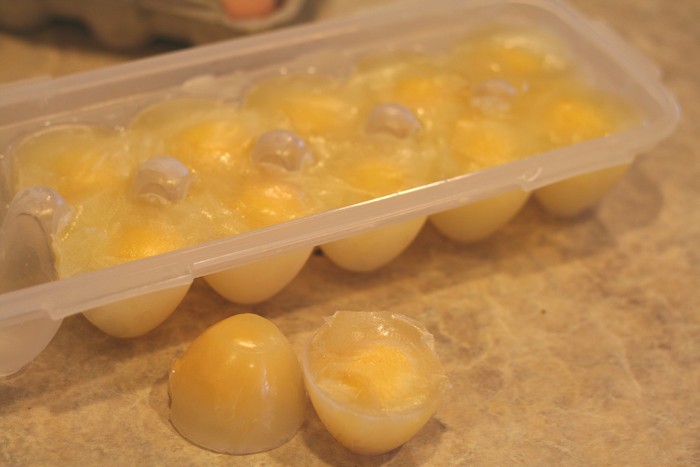 Then place the tray into the freezer and freeze until the eggs are frozen solid. Once they are frozen you can remove the eggs from the container.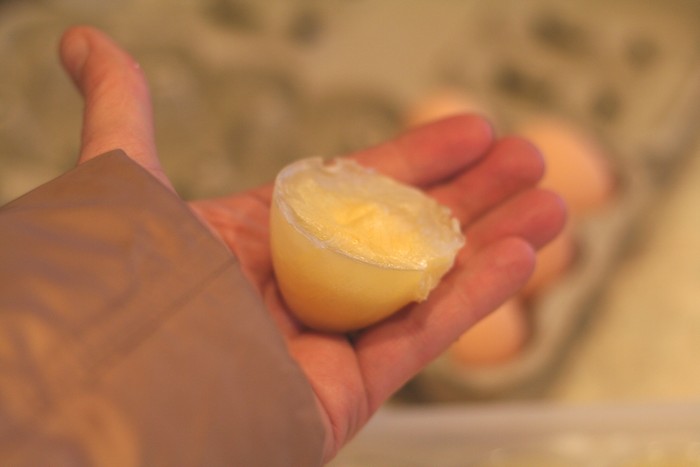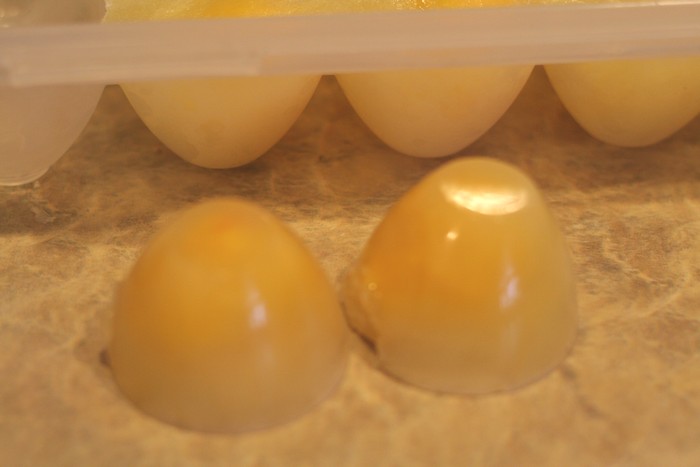 If they are stuck tight just have the container sit in some warm water for a minute and they should pop right out.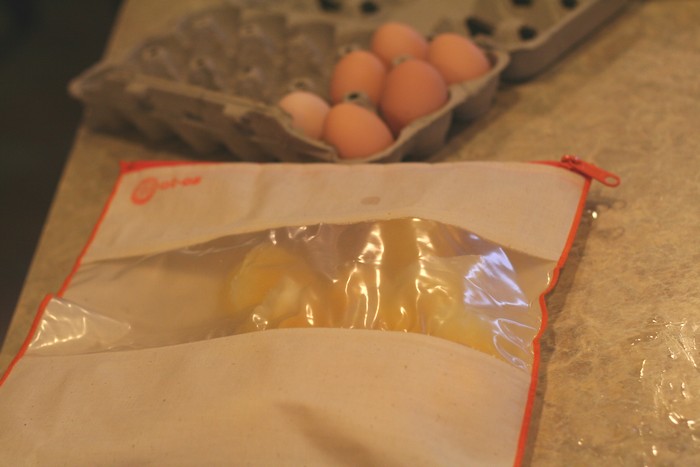 Then add them to a gallon sized freezer safe bag. They keep frozen for up to a year!
When you are ready to use them just take out the number of eggs needed and allow to thaw at room temperature.
You can use them with any recipe that requires a whole egg such as baking, breading chicken, scrambled eggs, french toast, etc.
One thing I will tell you though is that is becomes really difficult to separate eggs once they have been frozen. So if you think your recipes will require only egg whites or egg yolks then consider freezing them already separated. You can crack your egg and separate the white into one ice cube spot and the yolk in another spot.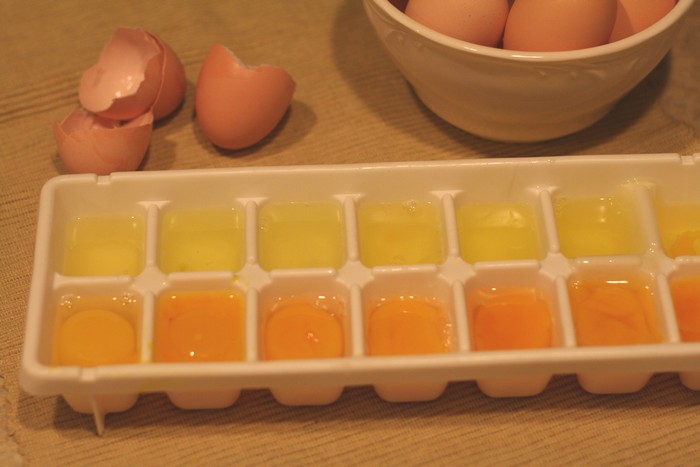 Then after they are frozen add them to separate freezer safe bags.
So in conclusion..to answer this question "Can you Freeze Eggs?" The answer is YES, YES YES! Please do. It's so easy it should be a crime.